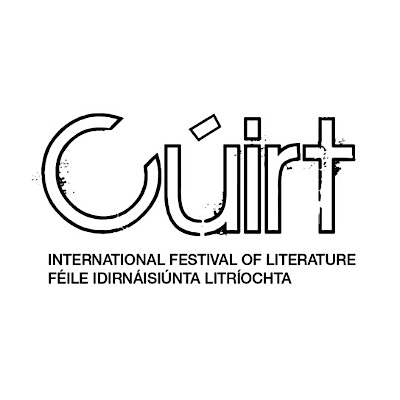 Cuirt International Festival of Literature
Founded in Galway in 1985, Cúirt International Festival of Literature is one of the oldest and most recognised literature festivals in Europe.

The festival aims to celebrate and shine a spotlight on national and international literary talent, as well as to promote the written word in poetry and literary fiction, and more recently, in non-fiction and genre writing.

Cúirt is a curated festival with the programme selected by the Programme Director each year. This year all our literary events will be taking place online between the 23rd and 25th of April in response to current travel restrictions around the world. Over the past three decades, Cúirt has hosted dozens of Nobel prize-winners, Poet Laureates and prize-winning authors from all over the world. Join the conversation with #Cuirt2020 and discover a world of inspirational literary events right at your fingertips.
Sorry, there are no upcoming events