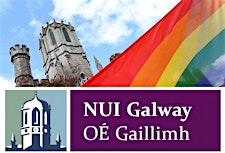 NUI Galway LGBT+ Staff Network
The NUI Galway LGBT+ Staff Network aims to:
•To protect and promote the interests of LGBT+ staff members.
•To create a safe and inclusive environment for staff of all sexual identities and genders at NUI Galway.
•To facilitate social and professional networking for LGBT+ staff.
•To advocate for and raise awareness of LGBT+ issues.
•To contribute to a culture of inclusivity, equality and diversity both locally and nationally.
Sorry, there are no upcoming events