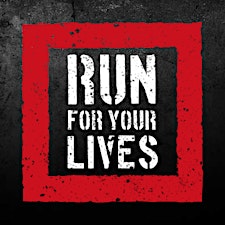 Run For Your Lives
After the success of events in 2014 & 2015, Run For Your Lives returns this October with an even bigger & more intense outbreak. Hordes of flesh-eating zombies are slowly making their way towards Dublin, as this third infection looks set to grip the city.
Run For Your Lives is a thrilling apocalyptic zombie infested 5KM run, laced with demanding natural and manmade obstacles.
It's time for a new generation to take on the challenge!
Stay up to date and join our Facebook event here
Are you ready to run for your life?
Sorry, there are no upcoming events