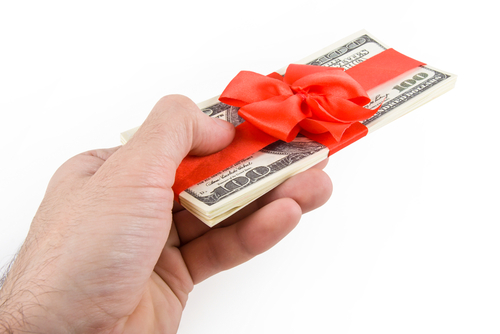 8 Steps To Winning Repeat Attendees For Next Year's Conference: Part 1
It should be no secret that the value of creating repeat customers is extremely high, but here are some compelling statistics that illustrate just how important they are to any business:
A 5% reduction in the customer defection rate can increase profits by 5 – 95% – Bain & Company.
It costs 6–7 times more to acquire a new customer than retain an existing one – Bain & Company.
The probability of selling to an existing customer is 60 – 70%. The probability of selling to a new prospect is 5-20% – Marketing Metrics.
A 2% increase in customer retention has the same effect as decreasing costs by 10% – Leading on the Edge of Chaos, Emmet Murphy & Mark Murphy.
Unfortunately, the retention rates for many conferences are probably not where management would like them to be.  Some of the contributing factors are unavoidable, such as natural industry churn and recession-related budget cuts.
However every conference organiser can still do better with the elements in their control, which offers a huge opportunity for increasing ticket sales to past attendees and building a loyal base of repeat delegates.
Here's our 8-step guide for winning those repeat attendees – regardless of your budget!
1. Remind
It's essential that you remind last year's delegates what was special about your event.  Chances are they've been to several others since then, and perhaps all they remember about yours is the location, or a single speaker, or a particularly good buffet.
If you want then them to get excited and book their place again, remind them of the whole picture and show them what they'll be missing!
The most effective way to do this is by sharing a well designed and produced event report, highlighting the key take-aways from last year, with great visuals of the networking and plenty of quotes that show how much everyone enjoyed it.
Another simple and effective way of reminding your attendees about the quality of your event is to invite them to view the talks from last year (if you didn't video them, then you could at least post the presentations on Slideshare).
A third option is to invite them to view the event photo gallery, which will remind them of the great people they met, speakers they heard, and the brilliant social events you laid on for them.  If you've got a friendly / quirky brand, or don't mind taking a risk, you could even incentive them by offering a prize for adding the best caption to a photo (moderated by you before being shared publicly of course).
Best of all, why not do all three?!
Top Tip: In order to effectively remind your past attendees of your event, you need to have a good CRM system and processes in place first!  Eventbrite helps you with this fundamental building block by integrating with best-in-class CRM providers – take a look at them all here!
2. Involve
You've probably heard of the 'Ikea Effect'.
Simply, people value things they've helped to build more highly than comparable (and objectively better) products that they haven't been involved with.
It therefore makes sense to involve last year's delegates in shaping next years event.  Make sure you call them to ask their opinion.  What worked and what didn't?  Typically this is left to the producer, who will focus just on speakers and topics/themes.
This could be a mistake, as conferences are about the whole experience.  Make sure you understand how you could improve that whole experience, from location to room set-up, food to networking events.
If you're strapped for time and can't call all your delegates, then you can at least solicit their feedback via a survey (hint: surveys can have a pretty low response rate, so make sure you offer a good incentive).
Top Tip: Eventbrite has a SurveyMonkey integration to make sending survey's to your past attendees incredibly simple!
If a survey doesn't work, you could always try and reach out via social channels to get their feedback via the channels they hang out on the most.
Perhaps the most effective way of soliciting real feedback is to prove that their input will be valued – and make a difference.  Some kind of direct action pledge might sharply increase your past delegate's involvement.
For example you could ask them to vote for their favourite speaker to return, and guarantee they'll have a prominent slot on the programme; or ask them to pick the lunch menu (within a price range you can live with) and promise that is what they'll be eating on the day.
Remember, these ideas don't cost you anything, but they will help you create a better event, and build loyalty amongst those who contribute.
3. Recognise
Recognition is a powerful tool for building loyalty.  Gabe Zuckerman talks about it a lot when exploring the effectiveness of gamification, with a prominent example being airlines that offer their loyal customer special boarding queues and coloured luggage tags in order to show them special recognition.
Similarly, there are several ways you can make your returning delegates feel special and stand out.
Why not send them handwritten invitations with a personal message, telling them how much you look forward to seeing them again?
If that's too much work, you could let them know they'll be able to collect their delegate passes early or via a special line for returning guests (and while you're at it, why not give them different coloured badges too?!)
Top Tip: Eventbrite integrates seamlessly with several top-tier badging solutions for you conference, including ConferenceBadge.com, EventDay and Boomset.
For longer running events, you might consider creating a mentorship programme, where long-standing return delegates get recognised as veterans and become mentors to new attendees.  This helps to both recognise your most loyal customers, while offering a more immersive and friendly experience for the first-time delegate.
From mentorship, the next level up would be a position on the advisory board.  Like a mentorship programme, this also spans recognition and involvement, and should be reserved for your most senior and influential supporters.
When run well, they bestow serious credibility on both the event and the advisors picked to sit on the board, and assuming you run a meeting for your advisory board at the event, it's a great way to guarantee the annual return of your most high profile delegates.
4. Reward
Often the first port of call for event organisers, delegate discounts can be effectively leveraged to drive repeat attendance.  However, if used in isolation from all the other steps, it will probably not have the results you desire.
Most people are motivated by more than money, particularly small discounts that will be pocketed by their company anyway.  Sure, it's the icing on the cake and helps to win approval from senior management; but it's generally not sufficient to win the hearts and minds of your delegates if they're not being reminded of the value of your event, involved and offered special recognition.
If you are going to offer a discount with the specific goals of driving up repeat attendees, then make sure that discount is exclusive to them, otherwise it becomes meaningless!
Better than discounts, why not offer them some exclusive value that has the same monetary value as the discount?
For example you could put on an exclusive drinks or dinner for returning attendees, compile a special report for them, or upgrade their room for free.  If you were going to offer a 10% discount on a £1000 ticket, and expected this to generate 20 return delegate bookings, then you could have a £2000 budget to spend on an alternative (or £100 per head).  Net-net the cost will be the same, but the gesture will probably be more appreciated and therefore more effective.
Check out Part 2 for 4 more tips on how to win repeat attendees!
Got any comments,  suggestions or examples from your own experience relating to the above 4 tips?  Let us know in the comments below!