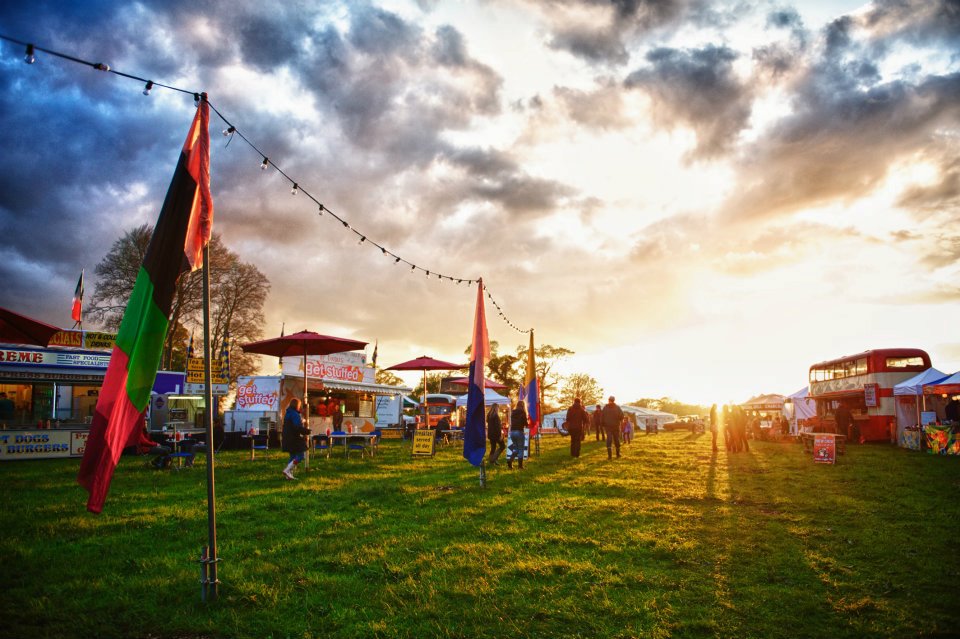 How to Choose the Perfect Partner for your Event – Lessons from Vantastival
Securing the right event partners is a key step to guarantee the funding, resources, and momentum you need to create a successful and potentially profitable event.
The benefits of rallying up with suitable partners extend far beyond financial support. Getting the right companies on board can help to elevate your brand image, attract your target audience, and promote the ethos and values of your event.
Of course, landing the perfect partnership is easier said than done. But once you understand the benefits it will bring to your event, you'll soon see it's worth the effort.
When it comes to searching for your potential partner, you should start by looking for someone who is aligned with your values, supports your mission, and shares your ideology
Here are just some of the benefits of finding a partner that fits with your brand.
Attract the Right Audience
One of the top benefits of partnerships is the possibility of extending your exposure to a whole new audience. If you want to successfully tap into your partner's audience, then the brand alignment has to make sense. If you can attract your potential partner on the basis of shared values and ideology, you're far more likely to win over the hearts of your partner's audience too.
Seamless Attendee Experience
Choosing partners that align with your brand will make for a far more cohesive event experience. As an event creator, you want to make sure your execution matches the values your brand lives by. Getting the right partners on board is key to delivering a consistent event experience for your attendees and maximising the positive impact of your brand.
Secure a Long-lasting Partnership
Frantically searching for new partners every time you're hosting an event is a time-consuming and stressful task for any event organiser. Pairing up with a partner that fits your brand, helps to boost your chances of securing a long-lasting partnership. Successful partnerships are usually born from two like-minded brands who are prepared to work collaboratively to achieve a common set of goals.
Lessons from Vantastival on choosing the perfect partner
Vantastival, one of Ireland's most unique independent music festivals, is celebrating its tenth anniversary this year. Each year the family-run festival invites campervan enthusiasts and music fans alike to Beaulieu House on the banks of the Boyne to enjoy a diverse lineup of exceptional, handpicked, Irish talent.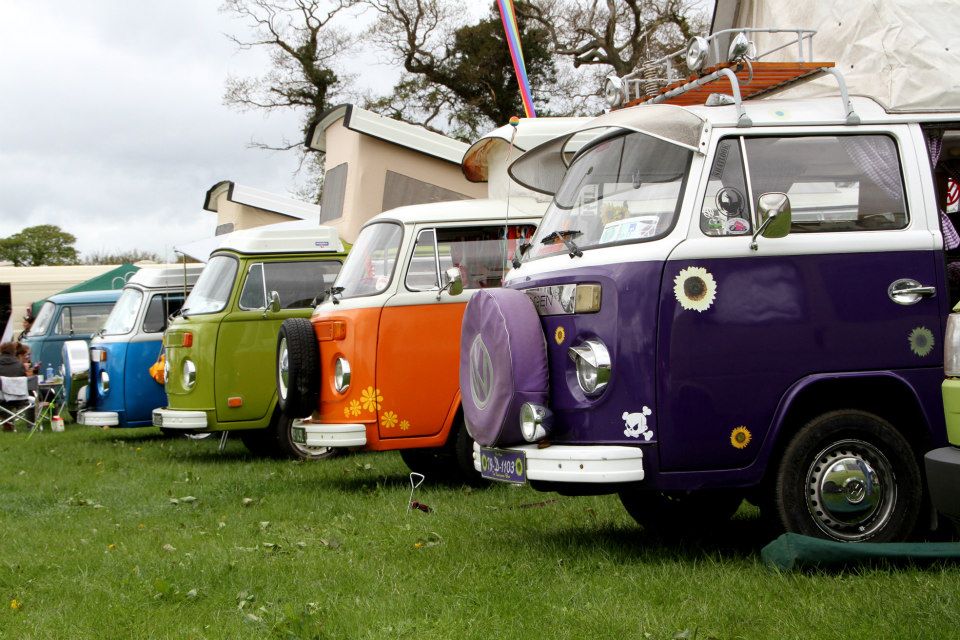 Ten years on, Vantastival is a festival that has steadfastly stayed true to the beliefs and values that were the driving force behind it from the very start.
Louise Tangney, Founder and Director of Vantastival, explains that being selective about partners has been one of the most important decisions to maintain the essence of the original festival. Louise and her husband Benny's thoughtful consideration is evident in each and every partner and vendor that appears on site.
Louise shares that finding partners that fit with the ethos and aesthetic of  Vantastival is essential to preserve the roots of the festival.
Value #1 – Supporting up-and-coming Irish Talent
One of the things that truly sets Vantastival apart is their commitment to supporting up-and-coming Irish acts.
While Vantastival started out as gathering for campervan owners, Louise and Benny soon transformed the festival into a platform to showcase some of the best independent Irish artists around the country.
The couple runs a process of open submission. Any artist writing their own original music can apply, with no prior festival experience required.
The organisers take the time to listen to every single application to build a carefully selected line up of exceptional talent and provide the chosen artists with a platform for future success.
This year iconic tyre brand Firestone will return as the title sponsors.
Of course, a tyre company is fitting for a festival that celebrates campervan lifestyle, but the strength of the connection goes deeper than that. It is the couple's devotion to championing up-and-coming talent that cemented the relationship – a sentiment echoed by the tyre giant.
"2019 will be the fourth year that Firestone has sponsored us and they really get what we're trying to do with the music and help us to support up-and-coming acts." – Louise Tangney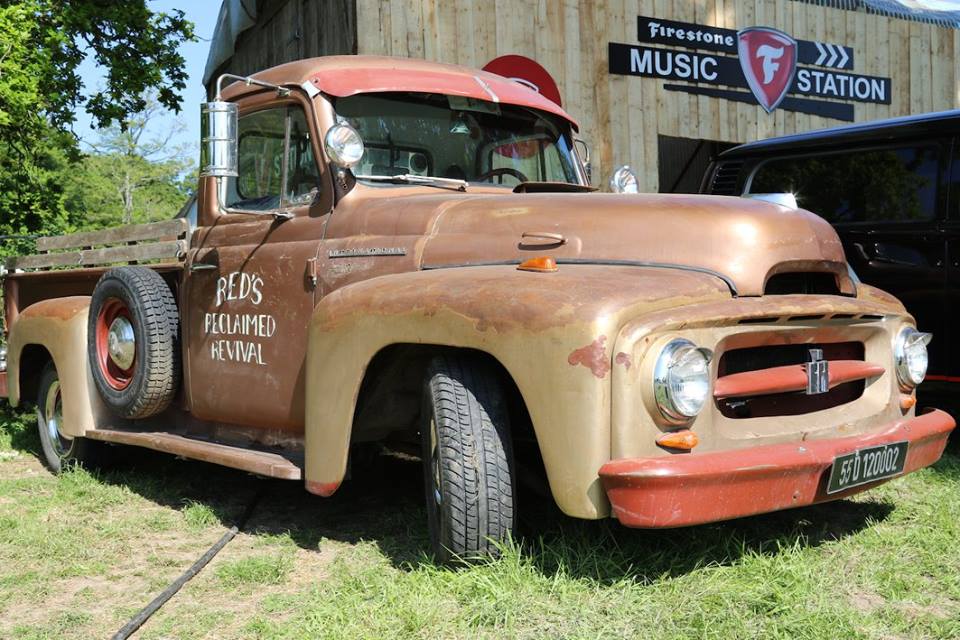 In 2016, Vantastival became the first Irish festival to take part in the incredibly successful Firestone Live –  a series of festivals across Europe aiming to support and foster emerging and unsigned acts. The Firestone Music Station stage at Vantastival is a unique structure with the aesthetic of a 1930s Route 66 gas station and decked out with quirky custom-made tyre furniture. They run a competition called Road to the Mainstage to shine a spotlight on the great Irish musical talent.
Vantastival has also been awarded a grant by the IMRO. IMRO's mission is to protect the rights of music creators, support music creation and promote the value of music to the creative, cultural and business communities in Ireland. Vantastival and IMRO are now working collaboratively to foster and promote original Irish music.
Value #2 – Keeping the festival affordable
Not only is Vantastival one of Ireland's most unique music festivals, but it's one of the most affordable too.
Contrary to most festivals that become increasingly commercialised as they grow, the organisers have made a conscious effort to keep costs down. Holding onto the BYOB policy as Vantastival has grown has been a key decision to keep the festival affordable and true to its roots.
Louise shares that having a BYOB policy throughout the site allows them to have fewer barriers and security checks, resulting in a much more relaxed vibe.
While the BYOB policy works to keep costs low and maintain the fun, laid-back feel of the festival, it can be hard to find alcohol vendors that will support the initiative.
Enter the Carlow Brewing Company!
Carlow Brewing Company, also known as O'Hara's Brewery, is an independent, family-owned business established in 1996 and one of the pioneers of Irish craft brewing.
This year O'Hara's Brewery is sponsoring the on-site bar. Not only is a family-owned brewery a perfect match for a family-run festival, but O'Hara's was one of the few potential sponsors that were comfortable with the BYOB policy.
'People love to be able to get a nice cold pint, but we could only agree to a bar sponsor who was okay with the BYOB policy.' – Louise Tangney
Value #4 – Championing Sustainability
This year, the organisers are placing a major focus on the environmental sustainability of the festival, with a number of new and improved strategies to help fight against the impact and waste of the festival.
As part of the initiative, Indaver is joining Vantastival for its tenth anniversary.
Indaver is European waste management company, delivering high quality, cost-effective services in the municipal, industrial and specialist hazardous waste market across Ireland.  
This year, Indaver is sponsoring a brand new feature at Vantastival called Generation Hour. Generation Hour will present 'Ted-style' talks and workshops on environmental and sustainability issues throughout the weekend.
Generation hour will feature Young Friends of the Earth, Dirty Energy, Every Can Counts, and Repak ELT – a not-for-profit committed to developing sustainable and enhanced environmental outcomes for end-of-life tyres (another perfect fit for a campervan-first festival!).
Thoughtful choices shine through in every detail of Vantastival, and their partners are no exception.
Finding someone who shares your values is the most effective way to ensure your event's success and secure ongoing support.
Event organisers should ultimately look to establish long-lasting partnerships that open up the possibility of collaborating on future events. It's all about creating solid relationships based on mutual benefit, trust, and a shared belief system.
Vantastival will return to the beautiful grounds of Beaulieu House and Gardens from 31st May to 2nd June to celebrate ten years with a very special lineup, featuring King Kong Company and Afro Celt Sound System. If you want to become part of this community, grab your tickets on Eventbrite now!
To learn more, check out our full tip sheet for valuable advice from sponsorship experts on how to win (and retain) event sponsors.