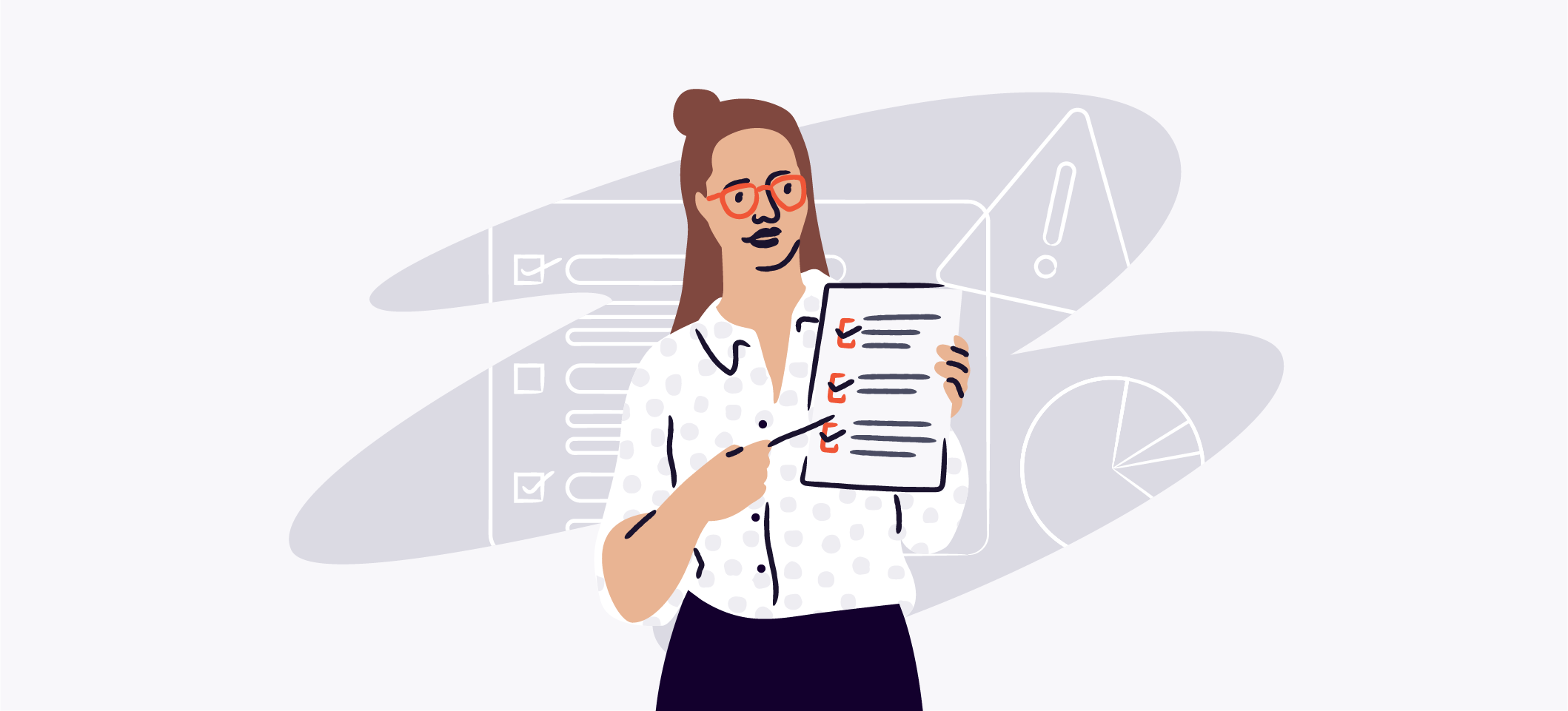 COVID-19 Event Risk Assessment: Keeping Attendees Safe in the Pandemic Age
In-person events have changed dramatically over the last year or so. There are now social distancing measures to follow and attendee limits to adhere to in your event planning guidelines. It's still possible to organise an event in the midst of COVID-19, but it's crucial that, as an event creator, you recognise the health and safety issues the pandemic poses and alter your event accordingly to protect both staff and attendees.
"There will be no event that is risk-free," says Dr. Jeff Runge, senior advisor at the Chertoff Group, the risk-management and security consulting firm we partnered with to develop our COVID-19 Safety Playbook for Events. "It's the duty of the event creator to make sure attendees have the information that they need to make the decision to attend. Part of that calculus is the prevalence of COVID in the community, their own personal risk factors, and the conditions they will face when they're at the event."
Before you communicate new guidelines to attendees, it's vital to understand the current health and safety requirements for an event. Each of the UK's four nations is working towards exiting lockdown – in some cases, on the basis of data, rather than set dates. There's hope that summer could mark the removal of all limits on social contact. But both national and local rules can change at short notice, so it's important to stay up-to-date by checking government guidelines.
As part of your event safety guide, you'll also need to carry out a COVID-19 risk assessment. This will help you to identify whether it's safe to go ahead with your event, or whether it should be modified, postponed, or cancelled. To help you safeguard future events, we've identified some of the most common risk factors and mitigating measures to consider.
Identify your event's risks
The first step of any risk assessment for event planning is to determine the potential risks. Right now, some of the biggest risk factors are aspects of your event that could increase the chance of COVID-19 transmission. These can range from having a small indoor venue to increasing the physical contact between staff and attendees by serving food and drink. It's key to remember that the risk of transmission can't be fully eliminated, but it can be managed.
Remember that your risk factors will differ, depending on where your event is being held. For instance, the risks for community events in a village hall aren't likely to be the same as risks for mass gatherings like festivals. Regulations also vary throughout the UK, so an event in England may look different to the same event in Scotland.
Reduce those risks
Once you've identified your set of risk factors, it's important to come up with potential pandemic safety steps for your event. Here are some common pandemic-related risk factors, along with suggestions for how to mitigate each one:
The roadmap is delayed or stricter restrictions are enforced
Have refund options in place so that you can quickly and easily compensate attendees. Alternatively, plan a postponement strategy in advance to communicate to guests.

Consider turning your in-person event into an

online one

. From fitness classes to cooking workshops, plenty of events work well in a virtual format.

Plan a hybrid event from the start. If stricter restrictions return, you can scale the online elements of your event for all attendees.
A large number of attendees
Consider "shifts" of attendees to reduce the number of guests at any one time. This will also allow for thorough cleaning in between each time slot.

Adjust the capacity of your event and modify the venue to enforce social distancing rules. Modifications could include placing tape on floors and organising one-way systems to keep event-goers and staff at a two-metre distance. You can also create a

 QR code

that guests can quickly scan for the purposes of track and trace.

If the event is indoors, require that WHO-recommended face coverings be worn by all attendees and event staff.

Train staff in COVID-19 best practices and assign one or more staff members to enforce the above rules.
Guests forget personal protective equipment (PPE)
Consider purchasing and providing face coverings for all attendees.

Ask all attendees to comply with the event's safety policies and procedures, and communicate that violating these policies will result in being removed from the event.

Message all attendees before arrival, advising them that face coverings and/or other PPE will be required for entry.

Ensure there is adequate signage at event entrances and around the venue to remind attendees to wear face coverings at all times. (There may be some exceptions, such as when sitting at a table to eat or drink.)
Increased contact between staff and attendees
Whether it's tickets, money, or food, any exchange of items will increase physical contact between your staff and guests. Limit this by using contactless methods for payments and scanning tickets. If this isn't possible, regularly disinfect payment equipment like card machines.

Eliminate food and drink services or consider pre-packaged, single-serve options.

If you choose to serve food, increase physical distancing in designated areas so that people can temporarily remove their face coverings to eat.
Determine your residual risk
When it comes to safety management for events, "residual risk" refers to the remaining risk that exists even after all mitigation steps have been implemented. While many risks can be managed and greatly reduced, some cannot. You can assign a "low", "medium," or "high" label to each risk.
Low:

This score means that the risk factor will not (or will only incrementally) increase the risk of transmission at your event, or that mitigation steps will reduce it enough to meet these criteria

Medium:

This signifies that a risk factor would increase the chance of transmission, but mitigation steps can be taken to reduce it

High:

A high score means a risk factor will greatly increase the risk of transmission at your event, and there are little to no mitigation measures to reduce this
If you calculate that you have one or more high residual risk factors, or two or more medium ones, you should consider postponing your event or pivoting to a safer format.
Stay up-to-date
In the current climate, thorough risk assessments are vital for all future events to help keep both staff and attendees safe. The steps outlined above are designed to ease the process. But it's important that you also check the most up-to-date government guidelines and follow all applicable restrictions and regulations.
For more help assessing and managing risks as well as communicating steps to guests and staff, check out our COVID-19 Safety Playbook for Events.