The long days are darkening, the towering trees growing ever bare, ominous clouds are rolling in, and a bitter chill is in the air. It can only mean one thing – the season of spooks and ghouls is almost upon us.
Did you know the horror-filled holiday started in Ireland? Halloween originates from the ancient pagan festival of Samhain, marking the end of the harvest season. It was believed that the barrier between our world and the otherworld was at its thinnest during Halloween, allowing our ghostly friends and malevolent spirits to pass through.
With our favourite fright night fast approaching, we've got one hell of a wicked lineup to share with you. Here's a list of some of the most terrifically terrifying events in Ireland guaranteed to give you nightmares.
PUCA Festival
PUCA Festival is a three-day celebration of the origins of Halloween, with a wide range of free and ticketed events taking place across Drogheda, Trim Castle, and Athboy.  The festival was created in collaboration with Fáilte Ireland and includes three nights of concerts at Trim Castle, a traditional pagan ceremony at The Hill of Ward, and a spooky festival opener that welcomes the original spirits of Halloween! For the full list of events, and to buy tickets, check out the organiser link below.
Location: Trim Castle, Co. Meath; Athboy, Co. Meath; Drogheda, Co. Louth.
Date: Thursday October 31 2019 – Saturday November 2 2019.
Cost: Free-€60.01 (Multi-buy concert ticket)
Murder on the Menu at The Happy Pear
There's something spooky happening in The Happy Pear this Halloween. A 1920s themed fancy dress party takes a murderous turn as guests will need to solve a chilling crime and find the killer, all taking place over a delicious three-course vegan meal! With prizes for the best dressed guests and the best wannabe sleuths, this promises to be a great – and spooky – evening of entertainment!
Location: Greystones, Co. Wicklow.
Date: Sunday October 27 2019.
Cost: €42.49
777 Dia De Los Muertos Halloween Party
Taking inspiration from the Mexican Dia de los Muertos fiesta period, this party in 777 Dublin is a Halloween costume party with a difference. There will be prizes for the best costumes, dinner, a DJ, a complimentary show and cocktail specials, all matching the Mexican restaurant's theme.
Location: South Great George's Street, D2 Dublin. 
Date: Sunday October 27 2019.
Cost: €31.82
Halloween Film Night at Lismore Castle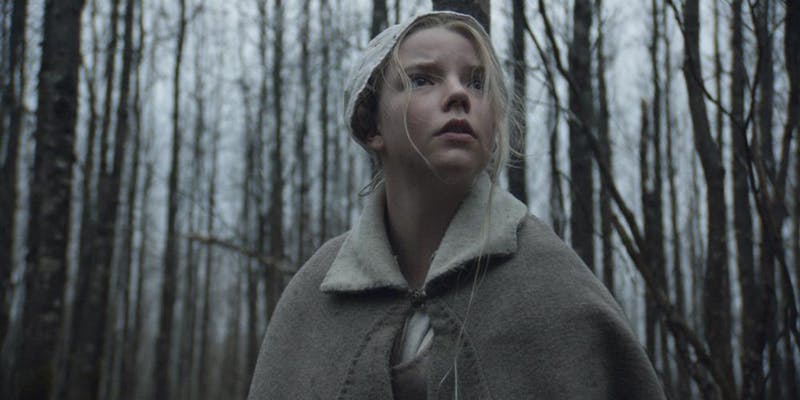 If horror films are your thing, then this is the event for you! Taking place in the spooky surrounds of Lismore Castle, guests are invited to watch 2015 film The Witch, a period supernatural horror film, in the atmospheric Pugin Hall.  With popcorn, beer, and lots of other refreshments available on the night, this event is a must for any film lovers looking for a scare this Halloween!
Location: Lismore Castle, Co. Waterford. 
Date: Wednesday October 30 2019.
Cost: €13.66-€16.87
Yoga Walk for Halloween
For a Halloween event with a difference, why not try this Yoga Walk taking place in Glengarra Woods in Tipperary? A celebration of mindfulness and enjoying nature's wonder under the stars, you can also enjoy a Halloween picnic and a meditation session "when the veil between this world and the next is thin".
Location: Glengarra Woods, Cahir, Co. Tipperary. 
Date: FridayNovember 1 2019.
Cost: €22
Happy Halloween, from all of us here at Eventbrite!