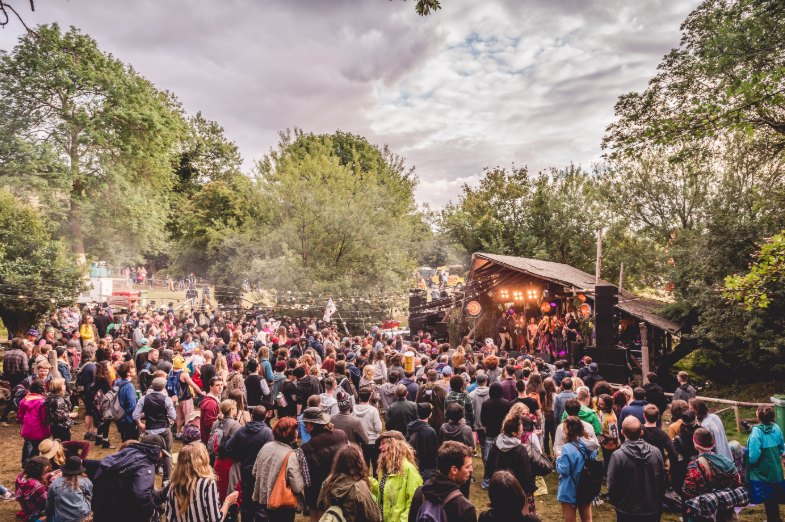 Passion to Project: How KnockanStockan Drives Success with its Artist-First Approach
Twelve years ago KnockanStockan was created to fill a void in the Irish festival scene. While bigger festivals, like Oxegen, were growing in popularity, there was a notable gap when it came to showcasing independent and emerging artists.
KnockanStockan came to life in 2006 when a group of musicians realised if they wanted to get a festival slot,  they needed to create their own festival. And so KnockanStockan was born on the Blessington Lakes – an independent, volunteer-run festival aiming to support exceptional up-and-coming talent in Ireland.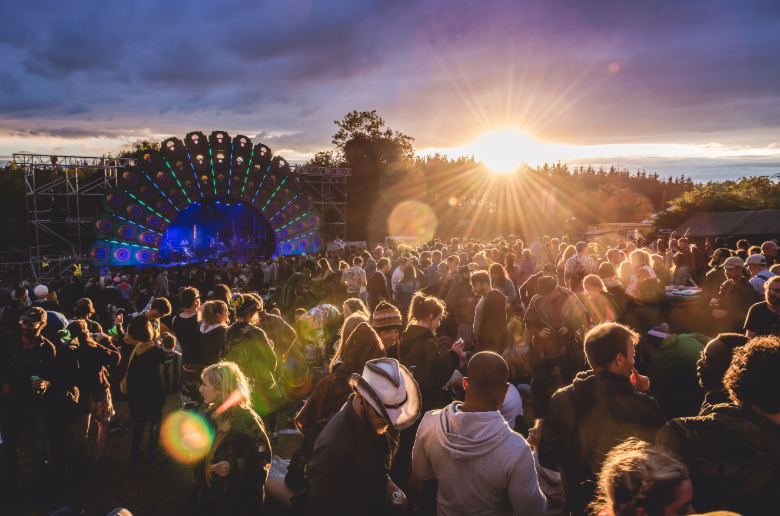 We spoke to Graham Sharpe, Music Director of KnockanStockan, to find out how they found success while holding onto the ethos of passion over profit set out at the beginning of their journey. Graham describes arriving to play with his band at the first ever KnockanStockan festival.
"It was amazing, just a couple of stages and a marquee in The BallyKnockan Inn –  a pub up the road from where the site is now – and then a couple of hundred people camping in a field. It was some of the best craic I have ever had."
Graham knew he had stumbled upon something special that first year – something that he instinctively wanted to get involved in. KnockanStockan is a festival created by musicians, for musicians – a unique and powerful ethos which remains the core passion of KnockanStockan today.
"It was a bit of a game changer. I think the majority of us who played that year felt the same. It felt like we'd found something that we'd been missing, something we could get behind. The idea of bands coming together to share their music and ideas and buzzes on that scale was not something I'd experienced before."
The impact of the artist-first approach
While KnockanStockan has come a long way from its roots at the BallyKnockan Inn, its artist-first approach is still the driving force behind the festival. The team runs an open call for all musicians – a process, which Graham explains, takes about six months.
Graham and his music team take the time to listen to every submission and do their best to attend as many live performances as possible to get a real sense of the quality of the artists and the music they produce.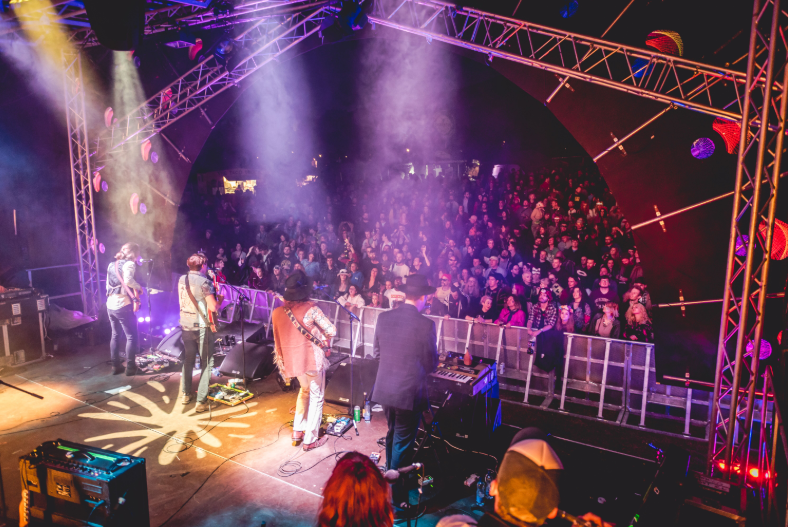 "KnockanStockan doesn't pick acts based on their ticket selling ability, but on the quality of their music, meaning we can give brand new artists that festival opportunity and bring fresh new music to our audience. We always want to have a nicely varied lineup and not go too heavy on one genre or another. I think the fact that everyone on the music team has a real passion for it leads to a really strong line up every year."
But what really sets KnockanStockan apart is how the team prides themselves on treating their musicians like royalty. They take care of their gear, make sure they have everything they need, and – unlike many festivals – make sure they get paid.
"I think one of the other beautiful things we do is we put our artists first and all artists are treated 100% equally, nobody is billed above another as more important or deserving more attention, this leaves a really nice vibe for artists to collaborate together and meet and mingle all weekend."
Graham shares that this approach imbues the festival with a sense of fairness, trust, and genuine goodwill – something that everyone really respects.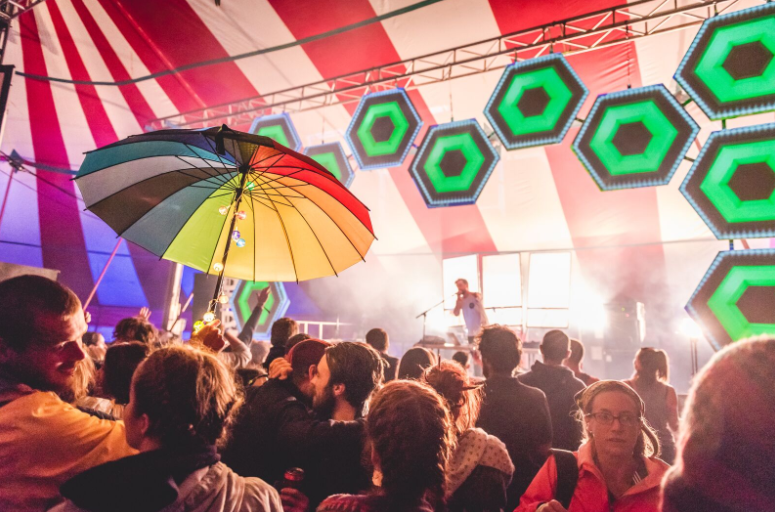 The importance of choosing the right sponsors
The KnockanStockan team apply the same level of care when it comes to choosing sponsors. In fact, Graham explains that the team has largely avoided sponsorship for the last ten years because they didn't want to align with any brands that may take away from what they were trying to achieve.
"We've taken on a sponsor or two but we've made sure that they have only added to the overall buzz and haven't restricted people's freedoms or taken away any of the magic! We have become quite skilled at picking sponsors now and making sure their brand has synergy with us and looks well in the field. We usually pick the sponsors we want to approach and tailor a proposal to them that shows both brands working together."
For example, finding a partner that supports the BYOB policy has been a big team and many sponsors have been turned down based on this point of contention. Graham explains that their BYOB policy is key to the lack of barriers and the sense of freedom that enriches the festival. They are delighted that Carlsberg has come on board as a sponsor for the past two years and has shown full support for their policy.
"We are still very sponsor-free and we are very lucky that our drink sponsors agree to our policy of letting people roam from campsite to stage without being searched. This is something our guests love at KnockanStockan and is part of the feeling of freedom people have in our fields."
It's all about the setting
Staying relatively sponsor free also allows the team to avoid disrupting the magic and wonder of the setting.
"The mountains, the lake, the view – you don't want to suck someone out of that buzz. It's actually incredible and something I hope I never take for granted."
Sitting on the shores of Wicklow's stunning Blessington Lakes, KnockanStockan is a festival of unparalleled beauty and charm in Ireland. The scenic backdrop allows attendees to truly lose themselves in the magic and revel in the independent, free-spirited feel of it all.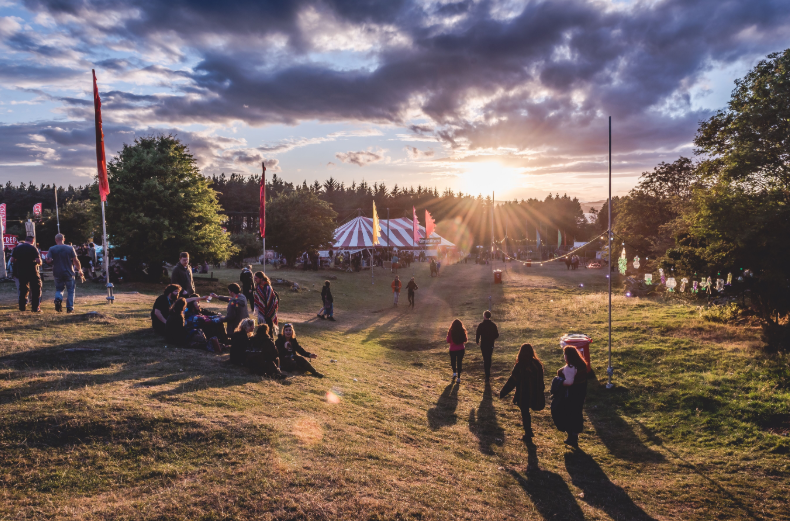 This also feeds back into the ethos of passion over profit. The wellbeing and enjoyment of both artists and attendees have always taken precedence over revenue. Graham explains how this approach makes for a really special community vibe at the festival. Everyone who's there genuinely wants to be there. 
"We genuinely have never been in this to line any pockets – it's always been for the love of it.  These are strange times we live in and I think it's refreshing to see something that has grown and thrived when it's sole purpose has not been financial. I believe the overwhelming majority of the bands that have played and people who come here can feel that vibe trickling down. It just feels like a really fun, fair place to be.'"
This sense of fairness, honesty, and inclusivity makes KnockanStockan a venture that people really feel they can belong to and the strength of its organic growth is a testament to the power of these values. 
Any advice for budding festival organisers?
When it comes to giving advice to other festival creators, Graham stresses the importance of not taking it lightly. Hosting a festival is a constant learning curve. Everything from the fundamentals of running a festival to the importance of involving the local community. Graham explains how it can take years to get the basics right, but when you do, that's when you can really allow the creativity to flourish. That's why it's important not to overshoot the mark too early.
"It took us a few years to really get the model in place and realise exactly what it takes and what's needed to put on a world class show. But since then we've just been able to refine the idea every year and really get stuck into the creative side of putting on an event. Getting to the point where it was no longer a matter of how will we do this, but how do we want to do this, was amazing. Now we're at a point where we're trying to push ourselves and the festival every year."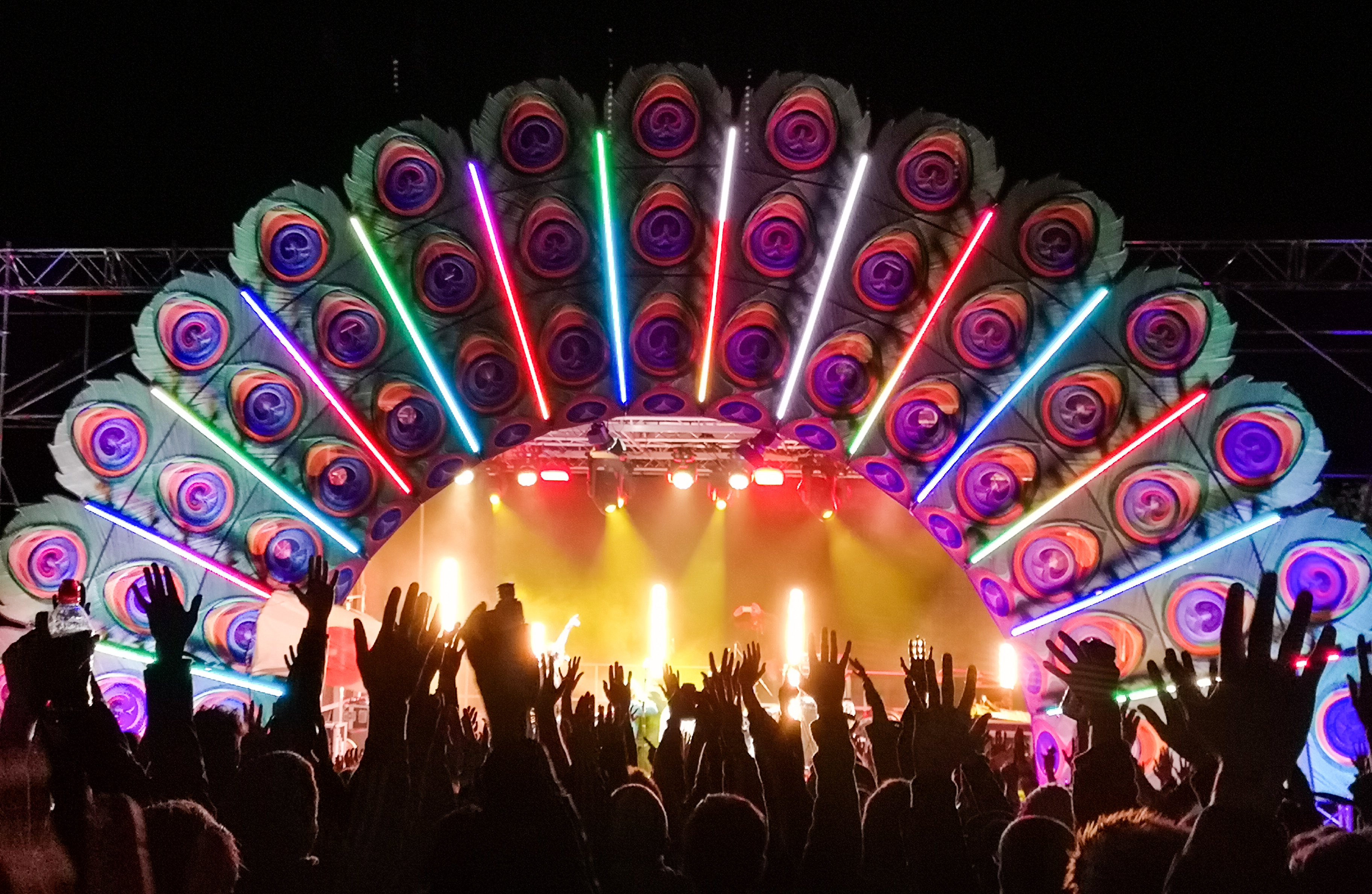 KnockanStockan is one of those rare events that is fuelled by passion, not profit. A powerful venture created by musicians for musicians, imbued with goodwill and a genuine desire to support one another. The core values of KnockanStockan shine through in every detail and come alive in the wealth of talent, the strength of support, and the beauty and free spirit of the festival. We're excited to see what the future holds for this one!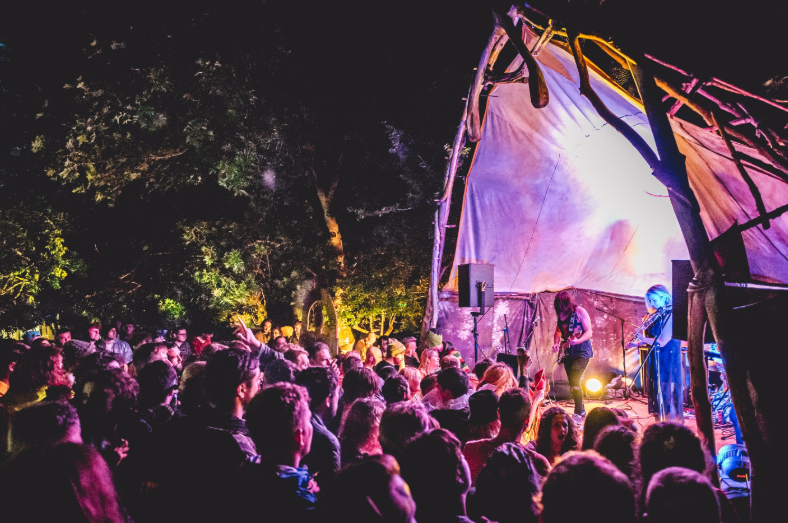 "We've been delighted with how the festival has grown over the years and very taken aback and humbled by its success. We'd like to see things continue to grow organically and are very excited to work with new artists and collectives each year to bring the best new music to our shores. We also have a few tasty ideas up our sleeves so let's see what happens!"
KnockanStockan will return to the beautiful Blessington Lakes from 19th to 21st July for the ultimate celebration of Irish music and arts. Grab your tickets on Eventbrite now!
Feeling inspired? Turn your passion into a project by setting up your first (or next event) and see your ideas and ambitions come to life.