From Ashtanga to Hatha, hot to aerial, laughter to disco, the ancient practice of yoga continues to stretch in popularity in Ireland, with more creative and unique twists on the mindful ritual popping up every day.
There's no doubt that this surge of yoga events in Ireland is giving rise to a powerful movement.
Yoga gives us the strength to integrate the physical, mental, and emotional aspects of our being, bringing harmony to both mind and body. The benefits of yoga extend far beyond fitness and flexibility. It works to relieve stress and anxiety, aid sleep, to energise, and even reduce pain. What's more, it's a dynamic way to connect with others and experience a true sense of belonging and community.
It's no surprise then that the yoga events industry is booming! But the question still remains, why now? Why the sudden influx in interest in this ancient practice? Is it an increase in awareness of the benefits? A higher consciousness of health and wellbeing? Or a longing to slow down and reconnect with ourselves and our environment?
While Yoga event organisers across the country prepare to celebrate World Yoga Day, we caught up with Saoirse Connolly, Founder of Deep House Yoga Project, to find out why yoga events are rising in popularity and how to make your yoga event stand out.
"We are so inspired to see so many people in Ireland embracing yoga and the physical, mental and spiritual benefits that it brings. Irish people are waking up. We are hungry for deep and meaningful experiences that make us feel uplifted, that make us feel connected, that allow us to let go and have fun without the need for drinking and drugs."
For the love of beats and bends
Saoirse and co-founder (and best friend), Jen Stallard, created Deep House Yoga Project in 2017 to combine their three favourite things – underground music, mindful movement, and deep connection.
The Irish soul-sister duo has been spreading their love of beats and bends in Sydney and expanding to urban venues and festivals across Europe and New South Wales – and even Burning Man! Saoirse shares how they are incredibly excited to now bring their dream back home, to Dublin town.
Deep House Yoga Project puts a fun twist on the ancient practice by fusing vinyasa flows with today's underground house music.
"We offer a unique music and movement experience for the mind, body, and soul. Yoga events combining music and movement give us access to those natural highs that raise our vibration and leave us feeling amazing, without the guilt or the hangover. It's definitely a powerful movement that is only set to grow. We have a live DJ playing your fave deep house music intricately woven into each breath and movement adding a bit of oomph to your OM. Dancing is not only welcome, it's encouraged!"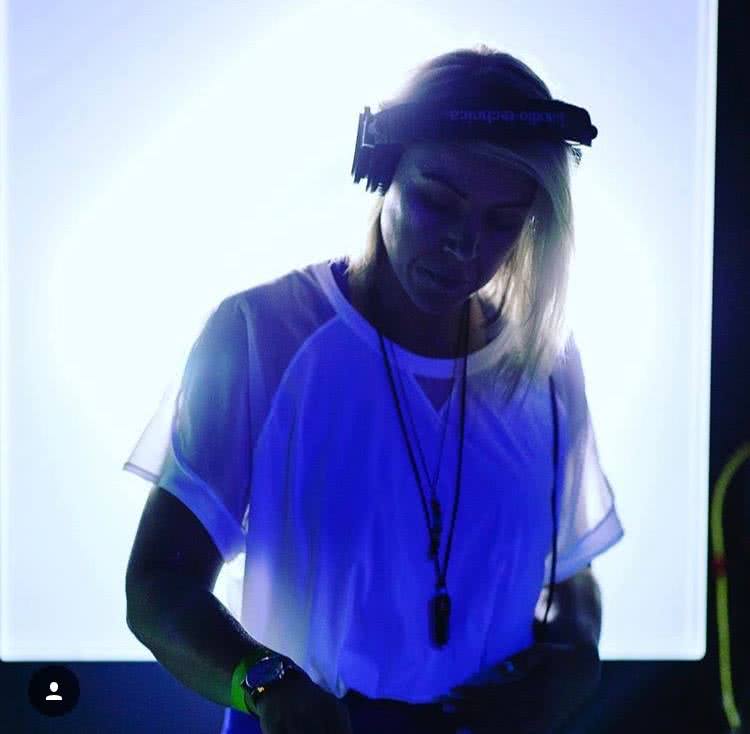 But it's not just the music that sets Deep House Yoga Project apart, it's the setting too. Saoirse and Jen like to step outside the traditional yoga studio setting to experiment with more unusual and raw locations.
"Wherever we lay our mat (and can find a pumping sound system), that's our home. We utilise urban venues from underground nightclubs to open-air rooftops and outdoor festivals."
Creating connections and community
Deep House Yoga Project was born from the universal truths of creativity, equality, community, and love. Saoirse explains that while yoga can be a deeply personal practice, a sense of community can heighten the experience. Yoga doesn't just help the practitioners to connect with their bodies and their environment, but with the people around them too.
"Yoga is all about connection. Connection to ourselves, to our practice and to each other. While yoga can be a deeply personal experience, something really special happens when we realise that each one of us has a role to play in co-creating the magic together. Creating a sense of community makes us feel like we belong. Belonging to a tribe of like-minded people who are committed to growth and living intentionally can bring a whole new purpose and meaning to our lives. It can give us a sense of ownership and responsibility in how the event unfolds. It invites us to step outside of our comfort zone and into a space where we can play, connect, and evolve in a safe and supportive environment."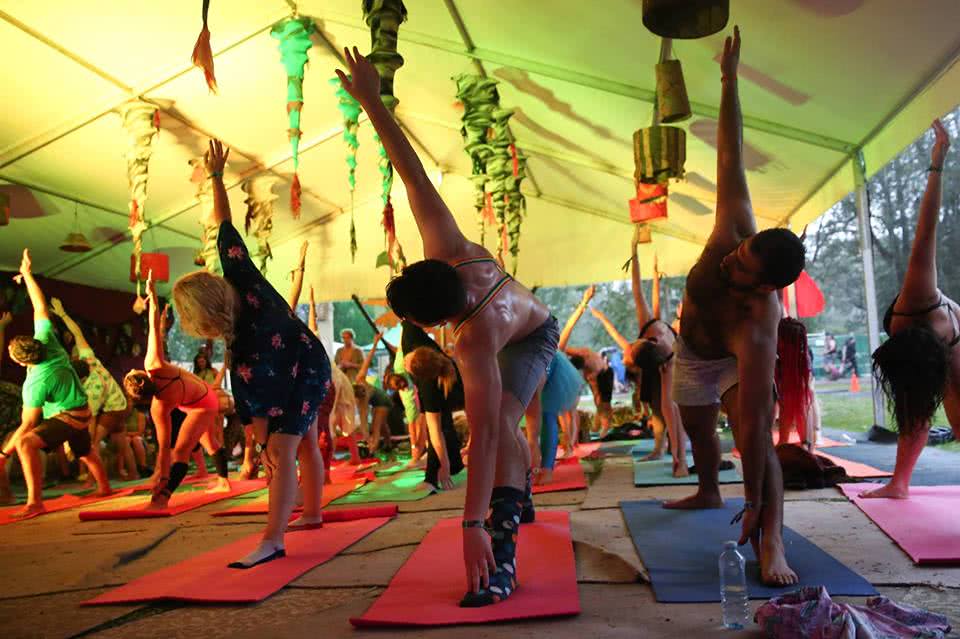 Saoirse believes this is the lead driving force behind the heightened demand and rapid rise of yoga events today.
In our fast-paced world, we are growing increasingly disconnected from our environment and from each other. Yoga allows us to switch off from everyday life, take a pause, and reconnect with ourselves and those around us on a meaningful level.
"I believe people are craving connection. In a world where we are so disconnected, yoga events give us an opportunity to come together and celebrate life, switch off from the daily grind and never-ending to-do-list, and turn our attention inwards. People are longing for a release from the relentlessness of everyday life and are searching for a way to quiet their monkey minds. People are searching for something that will soothe their mind, body, and soul and yoga events tick all the boxes."
Understanding your yogis
For this reason, Saoirse highlights the importance of truly understanding your attendees, focusing on their motivations, and knowing what they want to get out of the experience. As a yoga instructor or event creator, the key to success is a deep understanding of the motivations of your yogis.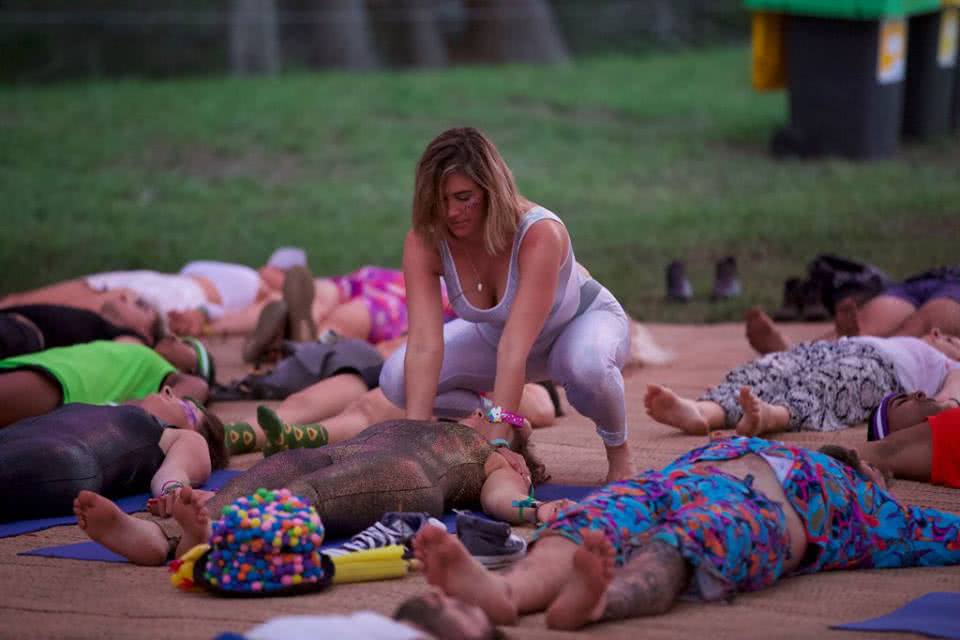 "Our classes are themed to provide a transformational and empowering experience.
We provide people with their daily D.O.S.E. through meditation (dopamine), hugging (oxytocin), alcohol-free (serotonin), and dancing (endorphins) – inviting people to get high on their own supply.
Our intention is to create a sacred space so people can find their wild, spread their vibe, and build their tribe."
In honour of World Yoga Day, Saoirse leaves us with five key pieces of advice for yoga event organisers to build deep connections with your attendees, create meaningful experiences, and make your event stand out.
Know your audience

Choose an interesting venue

Create a community vibe

Build authentic communication

Offer something of real value
Following their sold-out launch, Deep House Yoga Project is back for a powerful dose of deep breaths, bends, and beats at DTwo, Harcourt St. on Saturday 13th July. Grab your tickets on Eventbrite now!
Feeling inspired? Then what are you waiting for?! Take the leap and start organising your own yoga event with the Eventbrite Organiser app today.