Description
Dear UCD CSSA Member,

UCD CSSA is delighted to organize one more Kildare shopping day trip in October.
Buses are free for UCD CSSA Members. Please present your ticket and membership card before getting on board. Otherwise, you need to pay 5 euro for a return ticket.
The regular schedule for the fall semester 16/17 is now mapped out.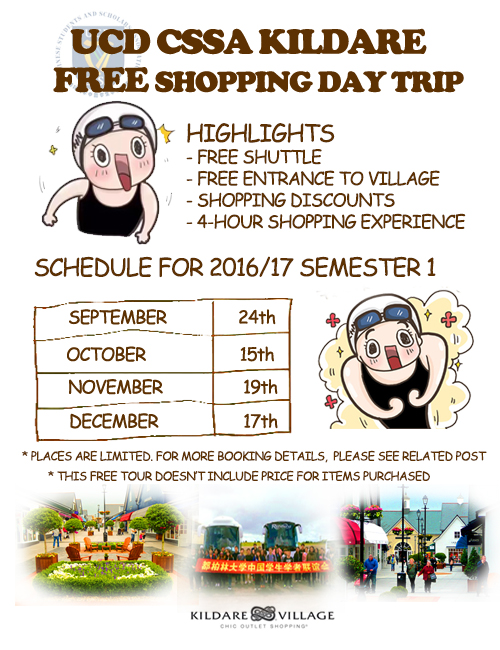 Our shuttle bus will depart at 11 am in front of the main gate of UCD and will depart at 4pm at Kildare Shopping Village Parking Space. Please be on time! There are 50 seats, please reserve your seat at eventbrite as soon as possible. Places are limited!
UCD CSSA is looking forward to meeting you in aforementioned activities.

All the best!

Warm Regards,
Your UCD CSSA Team