Event Information
Location
Áras Bhréanainn,
Baile an Fheirtéaraigh
Fresco Room
Ballyferriter
Ireland
Ceiliúradh Scríbhneoireachta Shiobhán agus Mhícheál Ó Súilleabháin
About this event
Ceiliúradh ar dheartháir agus deirfiúr, Siobhán agus Mícheál Ó Súilleabhain, ó Imileá in aice le Baile an Fhirtéaraigh. Tá cuid mhór foilsithe ag an mbeirt seo, úrscéalta, gearrscéalta agus drámaí. Tá aithne leis ar Shiobhán as a saothair ealaíne, agus as a leabhair do dhéagóirí.
Faoi chathaoirleacht Bhrenda Ní Shúilleabháin, labharfaidh Máire Ní Shúilleabháin, iníon Mhichíl, agus an Dr Pádraig Ó Héalaí ar a saol agus ar a saothar.
A celebration of the West Kerry siblings, Siobhán and Mícheál Ó Súilleabháin, who hailed from near the village of Ballyferriter. Between them they wrote and published many novels, short stories and dramas. Siobhán was also known for her art work and books for teenagers.
Joining Brenda Ní Shúilleabháin, for a panel discussion to celebrate their lives, work and legacy, will be Mícheál's daughter, Máire Ní Shúilleabháin and Dr. Pádraig Ó Healaí.
Cancellation Policy
This event will take place within the government public health restrictions and guidelines of the day. Please be aware that this may include a requirement that attendees are fully vaccinated and/or to wearing a mask. If that this the case, we will require you to show your vaccination cert at the door.
Entry to the venues may be conditional on public health guidelines at the time of the performance, and not at the time of ticket purchase. Any changes to entry requirements will be communicated via email in advance.
The health and safety of everyone taking part in the festival is our priority, including volunteers, authors, audience members, and the public. The festival committee will take all the precautions necessary to make sure the festival is run safely.
Events may be subject to change depending on the latest current public health advice.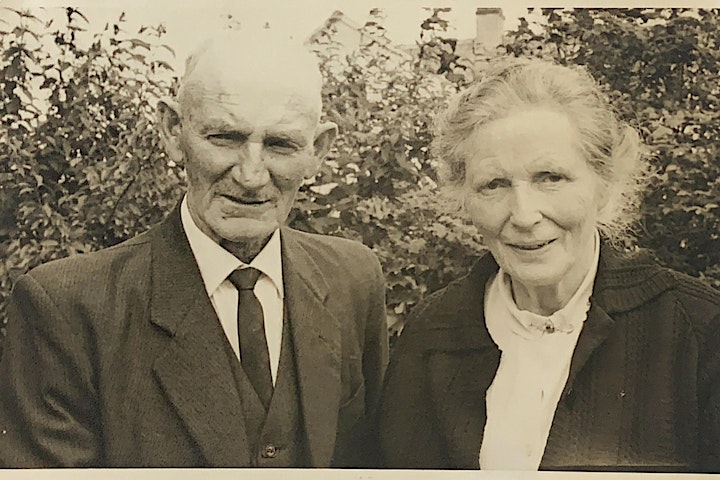 Date and time
Location
Áras Bhréanainn,
Baile an Fheirtéaraigh
Fresco Room
Ballyferriter
Ireland