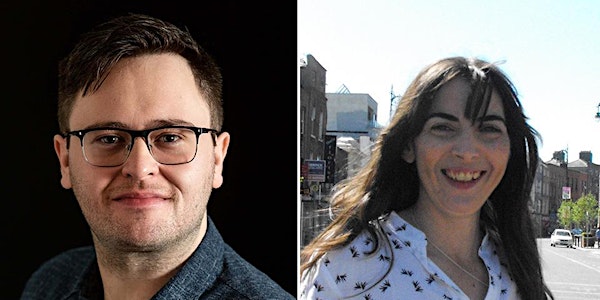 Death on Ireland's Eye
brought to you by South Dublin Libraries and Arts
When and where
Location
Casement Aerodrome, Baldonnel Kilbride Road Dublin Ireland
Refund Policy
Contact the organiser to request a refund.
About this event
South Dublin Libraries are 'Here for you in 2022 and beyond'
Find out more about us and apply online to become a member here.
A tragic death, a murder trial and a 170-year-old mystery – but what really happened? Shortly after Maria Kirwan died in a lonely inlet on Ireland's Eye, it was decided that she had drowned accidentally during a day spent with her husband on the picturesque island. This inquest verdict appeared to conclude the melancholy events that consumed the fishing village of Howth, Co Dublin, in September 1852. But not long afterwards, suspicion fell upon Maria's husband, William Burke Kirwan, as whispers of unspeakable cruelty, an evil character and a secret life rattled through the streets of Dublin. Investigations led to William's arrest and trial for murder. The story swelled into one of the most bitterly divisive chapters in the dark annals of Irish criminal history. Yet questions remain: does the evidence stand up? What role did the heavy hand of Victorian moral outrage play? Was William really guilty of murder, or did the ever present 'moral facts' fill in gaps where hard proof was absent? Now, this compelling modern analysis revisits the key evidence, asking sober questions about the facts, half-facts and fantasies buried within the yellowed pages of the Ireland's Eye case files.
Dean Ruxton is a writer and journalist from Dublin. He worked with Hot Press magazine before joining The Irish Times as a digital journalist in 2014. Since then, his by-line has appeared in nearly every section of the site, but his name is mostly associated with the 'Lost Leads' archive series – a retelling of some of the lesser-known stories that have appeared in the paper since 1859. He published his first book When The Hangman Came To Galway in 2018.