Location
Osprey Hotel
Devoy Quarter
Naas East
W91 X40K Naas
Ireland
Description
The Annual Conference of Fed-CSSPA will beheld on March 3rd 2018. Fed-CSSPA believes the speakers and exhibitors on the day will help parents support the education of their students.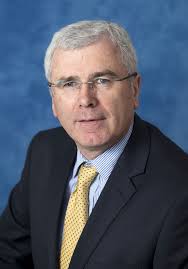 UNDERSTANDING AND LIVING THE ETHOS IN A CATHOLIC SCHOOl - Mr Ferdia Kelly was a member of the Catholic Schools Partnership in his previous role as General Secretary of the Association of Management of Catholic Secondary Schools (AMCSS) and the Joint Managerial Body. Prior to that appointment in 2005, he was Education Director of the Edmund Rice Schools Trust (ERST)/Christian Brothers Northern Province schools – a remit that included primary and post primary schools in both jurisdictions. He is currently a member of the Teaching Council and the Boards of Governors of Mater Dei Institute and Marino Institute of Education in Dublin.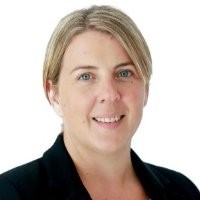 A FUTURE IN SCIENCE, TECHNOLOGY, ENGINEERING OR MATHS ( STEM) -Jackie O'Dowd, Senior Executive, Education & Public Engagement / Programme Manager for Smart Futures, Careers and Education at Science Foundation Ireland (SFI). In her role as Training and Delivery Manager, Jackie delivers communications training to STEM related volunteers from industry partner companies and other stakeholder groups to equip them with the skills to visit schools and participate in events to inspire and encourage students to make informed decisions on STEM subject choices and career options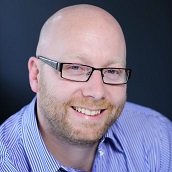 PROTECTING THE MENTAL HEALTH OF YOUNG PEOPLE IN AN ERA OF TECHNOLOGY AND PROMOTING RESILIENCE IN A TIME OF INCREASING STRESS AND ANXIETY -Colman Noctor is a child and adolescent psychotherapist in St Patrick's Mental Health Services and an Assistant Professor at TCD. His special interest area is the impact of technology on child development and mental health. Colman is the bestselling author of Cop On, a parenting book for a technological age which promotes resilience and self-esteem.
Confirmed Exhibitors
Catherine O'Connor - Cracking the College Code. On the day Catherine will be available to talk to parents and will be offering her book at a special price €10 (normally €13.50 in shops)
iKydz -iKydz an Irish Company that offers the ultimate digital parenting tool, helping you to manage your kids' online time. They will be available to talk to you about your individual needs on the day
Debitrak- Debitrak is a new cashless system for school meals to ensure that pupils can get a healthy meal every day. Debitrak will answer any questions you might have on the day.
Studyclix- an Irish Company that strives to create new innovative study tools and provide more and more content and resources to make studying and teaching easier, more efficient and more effective!
iClassCMS - iClass takes the requirements of all key participants into account and is the only school platform that incorporates the needs of teachers, students and parents alike
Wriggle - Wriggle works solely in the education market and we understand that the process for a school progressing in their teaching and learning and building a digital strategy.
Young Social Innovators - YSI programmes promote education for social innovation. By empowering young people to realise their potential as social innovators we give them the skills to tackle the social issues facing them, their communities and wider society.

Junior Cert Programme - Gerard Duff from JCT will be available on the day of our conference with information for parents.