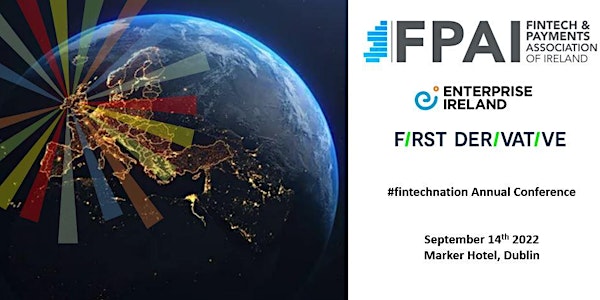 FintechNation - Ireland's FinTech & Payments Annual Conference
A full day event of expert speakers, thought leadership, and networking, covering the full spectrum of Irish FinTech.
When and where
Location
The Marker Hotel Dublin Grand Canal Quay D02 CK38 Dublin Ireland
Refund Policy
Refunds up to 7 days before event
About this event
FPAI, in association with Enterprise Ireland and First Derivative are delighted to host our flagship #fintechnation event at The Marker Hotel, Dublin 2, on Wednesday September 14th. Breakfast at 8.00am with the event starting 9.00am.
Below we would like to present some of the industry voices and thought leaders who will share insights and perspectives on the key developments shaping the Irish Fintech ecosystem, now and into the future. 
At our #fintechnation event you will join over 250 founders and senior players from Ireland's Fintech sector as we discuss the thriving ecosystem in Ireland and ask where to next?
Through a series of keynote speeches and panel discussions the conference will address core topics such as:
Sustainable Finance – Only Banks can Save the World (apparently) – our panel discuss the perception that only the banks can deliver on the Sustainable agenda, but what role is there for FinTech and is it significant?
Is Regulation Helping or Hindering Innovation - We address the gnarly subject of regulation and ask if the rules are getting in the way of new players, or laying down a smooth runway for entrepreneurs?
Irish FinTech Entrepreneurs - Do we have a chance at becoming the #fintechnation? Some of Ireland's leading FinTechs discuss the challenges and benefits of setting up in Ireland.
Are we seeing the Death of Cards? – Are Open Banking, Embedded Payments, Domestic and European schemes all sounding the death-knell of the card? Or is this just the beginning of a new era for traditional payment methods as they reinvent themselves?
Shaping Policy – Hear updates from the Industry Collaboration groups who are developing policy recommendations in some of the most dynamic areas of Financial innovation for the Governments International Financial Strategy 2025.  
Catching a Unicorn – Fireside chat with successful Irish innovators who have achieved or are well on the road to achieving Unicorn status. We hear the story of their journey, the challenges they overcame, and what advice they have for others hoping to follow in their steps.
Collaboration - We are seeing an increasing degree of collaboration between Banks and FinTechs. What is driving this trend and is it sustainable?
We will have keynote talks from Enterprise Ireland and IDA on the reputation Ireland is developing as a significant FinTech hub. We are also delighted to have Tánaiste and Minister for Enterprise, Trade and Employment, Leo Varadkar deliver our closing remarks.
The conference will afford participants a valuable opportunity to network with peers from across the Fintech, banking, technology, and wider financial services industry.
________________________________________
Some of our 35 Speakers & Panelists (with still more to-be-announced):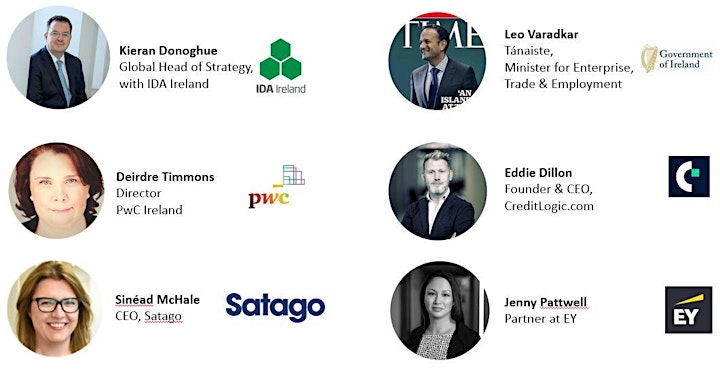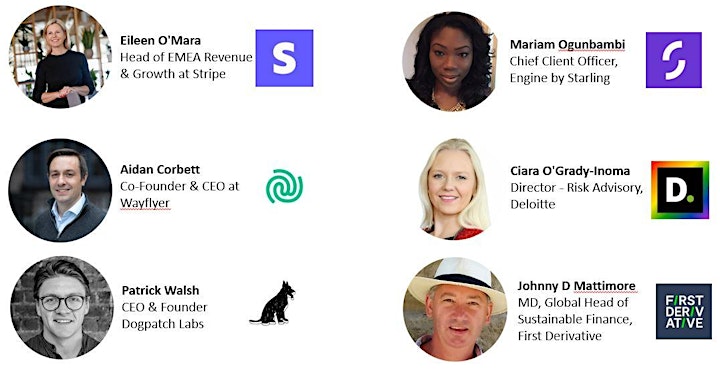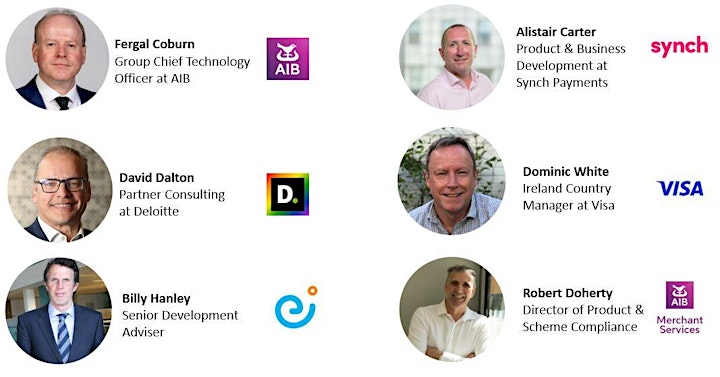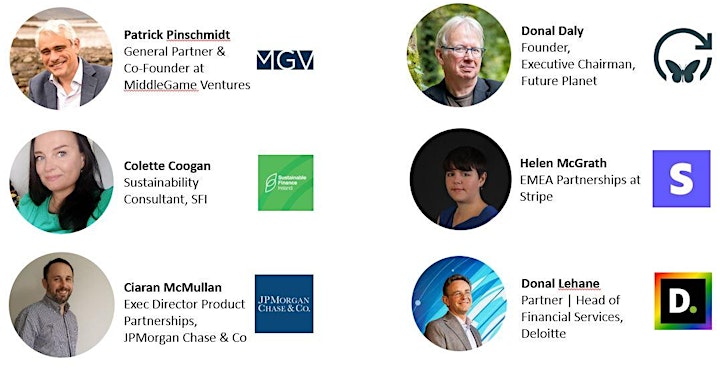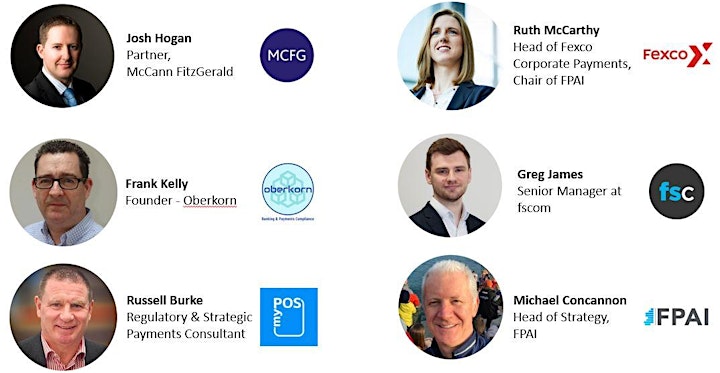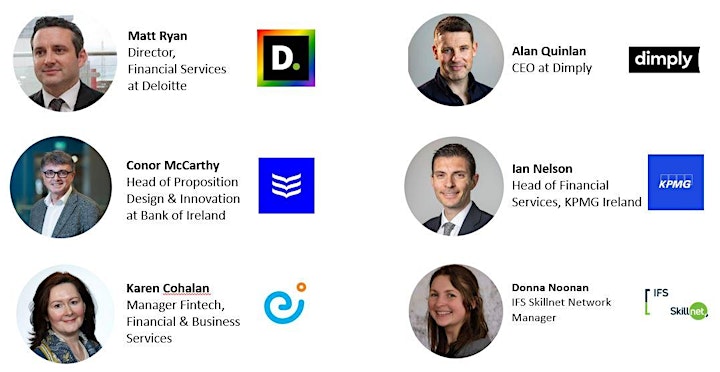 Our Sponsors:
Enterprise Ireland is responsible for the development and growth of Irish enterprises in world markets. EI works in partnership with Irish enterprises to help them start, grow, innovate and win export sales in global markets.
FD Technologies is one of Ireland's most successful full-service providers into the Financial Services industry.
IFS Skillnet is co-funded by Skillnet Ireland and member companies. Its aim is to support the IFS sector in maintaining Ireland's position as a top international financial services centre, through ongoing investment in the development of the skills and expertise of this workforce..
Deloitte Ireland is a leading provider of audit and assurance, consulting, financial advisory, risk advisory, tax, and related services.
Visa is one of the world's leading card and payment processing companies. Enabling how people move money around the globe.