Description
This year, to celebrate International Women's Day, on the 10th of March, Muslim Sisters of Éire will host our annual conference, titled: 'Inspire Me: Activism and Integration of Muslim Women in Ireland'.
Be inspired to break the mould and make a change! Listen to influential voices that will awaken you to make a difference. Begin a journey to enrich the purpose of your life by improving someone else's life.
This one day conference is promised to be a platform where you will learn from the experiences of active Muslim women on how to get involved in community projects and the importance of making your mark. The event is also aimed at opening a channel of communication between an increasingly diverse Ireland.
Come spend a day with us and show solidarity to women of various backgrounds and cultures.
Keynote Speakers:
Lord Mayor Mícheál Mac Donncha (Ireland)
Mícheál Mac Donncha has been a member of Dublin City Council since 2011. He is a long-serving member of Sinn Féin at local, Dublin and national level.He has lived in Kilbarrack since 1972 and has been involved in the community there over many years. Mícheál was re-elected to the City Council in 2014. He was elected on Monday 26th June 2017 and is the 348th Lord Mayor of Dublin.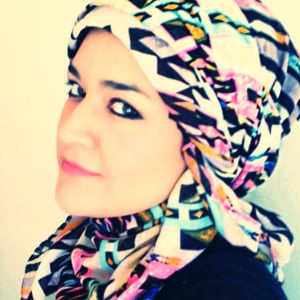 Zara Faris (UK)
Zara Faris graduated in Arabic & Islamic Studies from SOAS University (School of Oriental and African Studies). She has lived for a year in Egypt studying the Arabic language. She is now a researcher, writer, and international speaker for the Muslim Debate Initiative (MDI). She is of Kurdish/Pakistani origin.
​In the UK, Zara has delivered lectures at universities around the country (including SOAS, LSE, KCL, and UCL) on Women in Islam, Justice for Women and Men, Feminism, Reformation and Revival, and Muslims in the West.
Halima Taha (USA)
Ms. Taha earned undergraduate and graduate degrees from Sarah Lawrence College and New York University. She earned her degrees in the Liberal Arts, Arts Management & Cultural Policy and Art History. She serves on state and local art panels and juries, and actively lectures for university, civic and cultural organisations in the US. Ms Taha is a highly sought media personality and consultant. She was featured in USA Today and has appeared on many shows including Fox News, Good Day New York and PBS.
Fatima Halawa (Ireland)
Fatima was born in Pakistan and is of Egyptian descent. She grew up in Ireland and attained a degree in Digital Media from the Institute of Technology Blanchardstown. In August 2013 during the civil unrest in Egypt, Fatima along with her siblings was imprisoned in Cairo. She was released four months later following strong protests and appeals against the sentence.
Teresa Buczkowska (Ireland)
Teresa is originally from Poland and has been living in Ireland for more than 10 years. She holds a MA in Ethnology and Anthropology of Culture obtained from Jagiellonian University, Krakow, Poland. Currently she is a PhD student in Equality Studies in School of Social Justice at UCD, Ireland. Her research is focused on undocumented immigrants in an Irish and broader EU context. Teresa joined the Immigrant Council in 2013 first as an intern and then in 2014 as an Integration Officer. Before joining the Immigrant Council, she was interning with several other migrant-led organisations in Ireland. Teresa coordinates the integration team's work including the Anti-Racism Support and Referral Service, where she provides advice and information to victims and witnesses of racism.
Dr James Carr
Dr James Carr lectures in the Department of Sociology in the University of Limerick. In 2010, he was awarded a three-year scholarship for his doctoral studies from the Irish Research Council to engage in research into racism directed towards Muslim communities in Ireland at the University of Limerick. He is a well-known speaker on the topics of Islamophobia and anti-Muslim racism in Ireland. Building on previous scholarly and policy oriented publications, in 2016, James published his book Experiences of Islamophobia: Living with Racism in the Neoliberal Era (London and New York: Routledge) which focused on anti-Muslim racism in Ireland set to the international context. James has also recently undertaken and published research with the Immigrant Council of Ireland, supported by the Open Society Foundations, entitled 'Islamophobia in Dublin: Experiences and how to respond'. He is a co-editor on the recently published collection of essays Public and Political Discourses of Migration, London: Rowman and Littlefield; and a contributor to the Yearbook of Muslims in Europe for Ireland for 2015 and 2016.
& more speakers to be announced!
Youth Panel (Interesting discussion with a panel of young and independent Muslim women)
* Q&A sessions and
* Stalls
For stalls or more information:
Email: muslimsisterofeire@gmail.com
Contact: 087960610 / 0867854866
*NO CHILDREN UNDER THE AGE OF 12 ALLOWED*