Event Information
Location
The Metropole Hotel
MacCurtain Street
Cork
Ireland
The Metropole Hotel Cork will host an International Women's Day lunch in association with AIB Bank on Friday 6th March 2020
About this event
The Metropole Hotel Cork will host a lunch on Friday 6th March 2020 at 12.30pm in association with AIB Bank to celebrate International Women's Day.
The day will begin at 12.30pm with a drinks reception followed by a 3-course lunch with inspirational guest speakers.
The theme for International Womens Day 2020 is #EachforEqual. An equal world is an enabled world. Collectively, each one of us can help create a gender equal world.
Equality is not a women's issue, it's a business issue.
Gender equality is essential for economies and communities to thrive.
The race is on for the gender equal boardroom, a gender equal boardroom, gender equal media coverage, gender equal workplaces, gender equal sports coverage, more gender equality in health and wealth.... so let's make it happen. Let's be #eachforequal.
Some of the incredible speakers included are:
Lt. Cdr. Roberta O' Brien has had a remarkable career so far and once which was really paved the way for females, not just in the defence forces but across all careers and paths of life. Roberta was the first female to join the Irish Naval Service in 1995 when she joined the Defence Forces as a cadet.
She went on to be the first female captain of an Irish Naval Vessel, L.E. Aisling in 2008.
She is about to be promoted to the role of first female Naval Commander in the Irish State.
____________________________________________________________________________________________
Gillian Keating leads Ronan Daly Jermyn's Corporate and Commercial Department and the firm's Technology and Life Sciences Groups.
Gillian is an Adjunct Professor in the College of Business and Law at University College Cork (UCC) and in 2017 received an Alumni Achievement Award from UCC. From 2013 to 2019, Gillian sat on the Governing Body of UCC and chaired the Audit Committee. Gillian is a past president of Cork Chamber of Commerce.
Gillian is a co founder of the highly successful and award winning I WISH (Inspiring Women in Stem) social enterprise. I WISH is an initiative to inspire young women to consider careers in Science, Technology, Engineering and Maths (STEM) and in this way help address the skills gap in STEM. www.iwish.ie. I Wish is a unique initiative in so far as it is a coalition of enterprise, local government and higher education all working together to deliver change. The scale of the events are also transformational. To date 17,000 female students have attended the I Wish showcase events in Cork and Dublin and I Wish campus weeks.
Through RDJ, Gillian is a mentor under the IMI Mentor program and is also a participant in 30% Club, a collaborative business-led effort to make real change in Ireland, aiming towards 30% female representation in senior management by 2020.
___________________________________________________________________________________________
Sandra Daly - CEO - Mercy University Hospital
Sandra Daly began her career in healthcare as a radiographer and in 2003 made the transition to healthcare management. Whilst working within the HSE, Sandra played a key role in annual service planning and budget management for Cork and Kerry hospitals. Sandra left the HSE in 2012 and took up her current post as the Chief Executive Officer (CEO) of Mercy University Hospital, Cork (MUH). MUH is an independent voluntary hospital, a registered charity and a company limited by guarantee. Sandra is a highly experienced CEO, managing a large, complex, acute hospital employing approximately 1,200 staff and with an annual budget in excess of €120m. Sandra hails from Cork and has been married to Michael for over 20 years. They live in Cork with their 3 children.
_____________________________________________________________________________________________
Noreen Walsh - Senior Branch Manager - AIB, 66 South Mall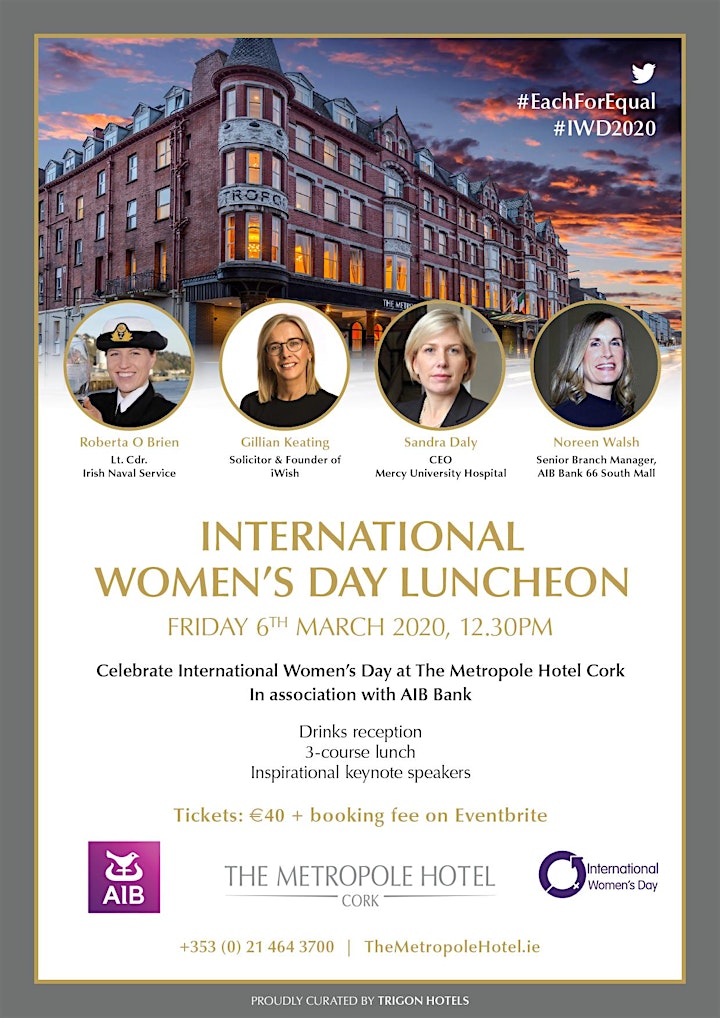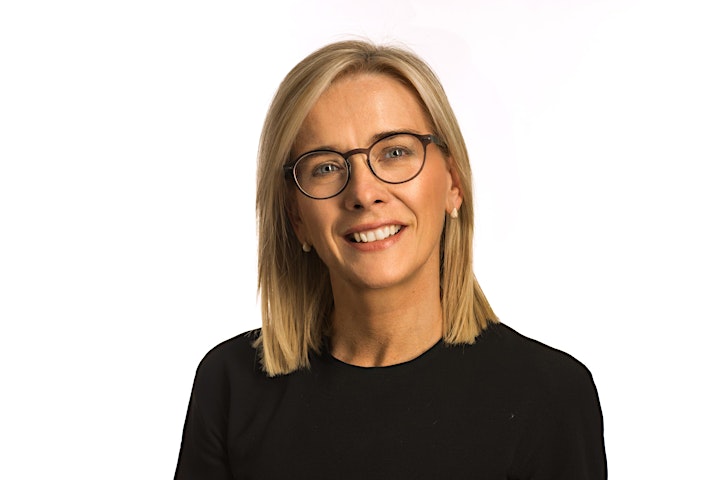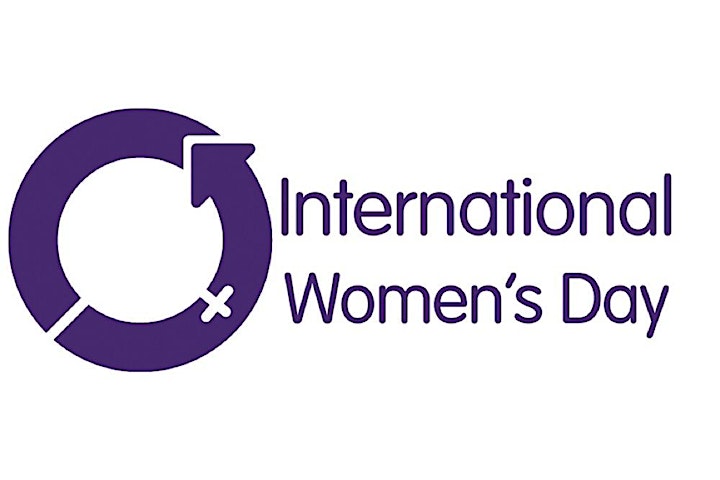 Date and time
Location
The Metropole Hotel
MacCurtain Street
Cork
Ireland