Poetry at the Mills: An Evening of Poetry and Music
An annual evening of poetry and music. Paula Meehan, Iggy McGovern and Enda Coyle-Greene are joined by musician Paul Enright & guests.
About this event
This year sees the return of the popular poetry and music event to the atmospheric surroundings of Skerries Mills.
We are in for a treat, as the poets who have been invited this year are all very entertaining readers. Renowned Irish poets Paula Meehan and Iggy McGovern will be joined by Enda Coyle-Greene, who will host the event.
Music is an integral part of this event. Paul Enright will frame the evening and entertain us between readings, allowing the audience to reflect on the spoken words just heard or to just let the mind drift. He will be joined by other musical guests.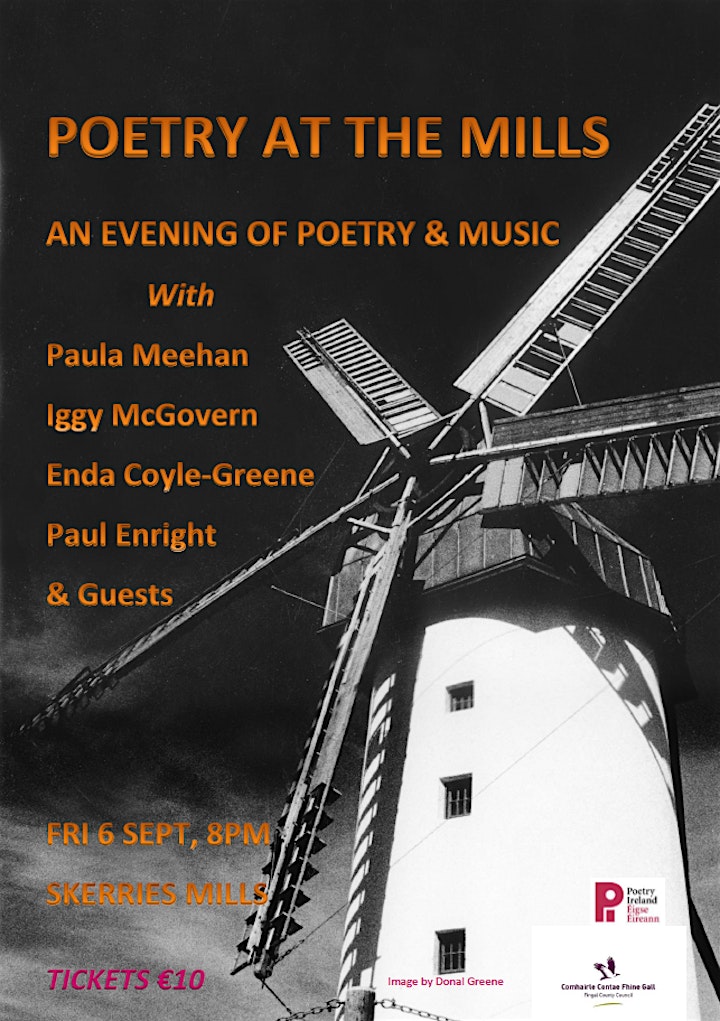 Paula Meehan was born in Dublin where she still lives. She studied at Trinity College, Dublin, and at Eastern Washington University in the U.S. She was honoured with election to Aosdána in 1996. She was Ireland Professor of Poetry, 2013 – 2016, and her public lectures from these years, Imaginary Bonnets with Real Bees in Them, was published by UCD Press in 2016. Geomantic, her latest collection of poems was published by Dedalus Press, Dublin, in November of 2016.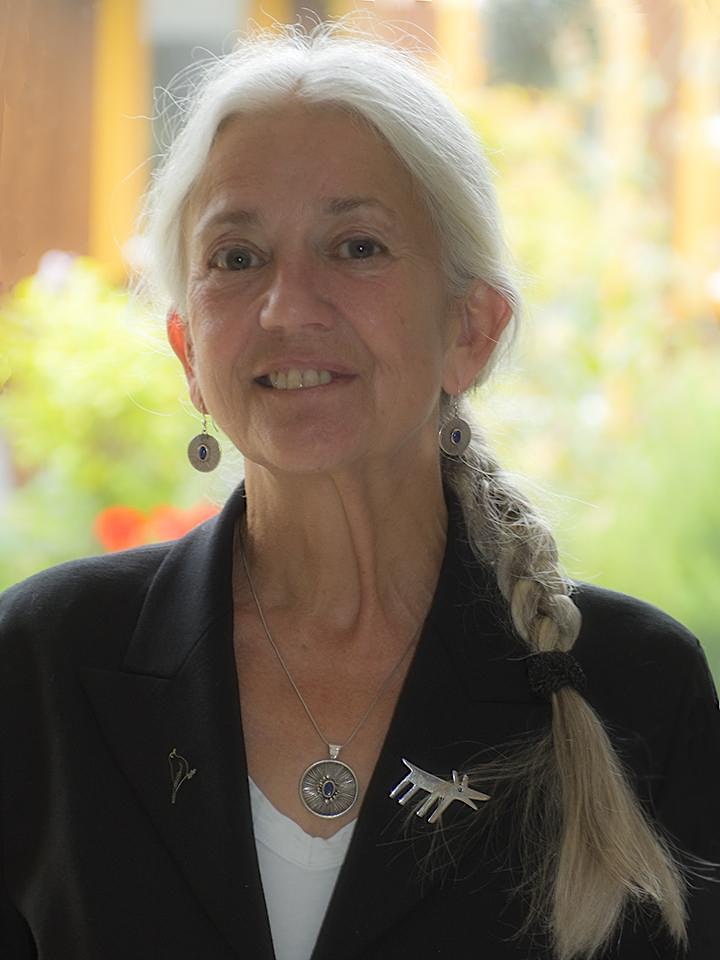 Iggy McGovern (pictured below) is Fellow Emeritus in Physics at Trinity College Dublin. He has published three collections of poetry with Dedalus Press: The King of Suburbia (2005), Safe House (2010) and The Eyes of Isaac Newton (2017); A Mystic Dream of 4 (Quaternia Press 2013) is his verse biography of the 19th century Irish mathematician and poet, William Rowan Hamilton. He edited the anthology 20|12: Twenty Irish Poets Respond to Science in Twelve Lines (Dedalus Press 2012). Awards include The Glen Dimplex New Writers Award for Poetry, The Hennessy Award for Poetry and The Ireland Chair of Poetry Bursary.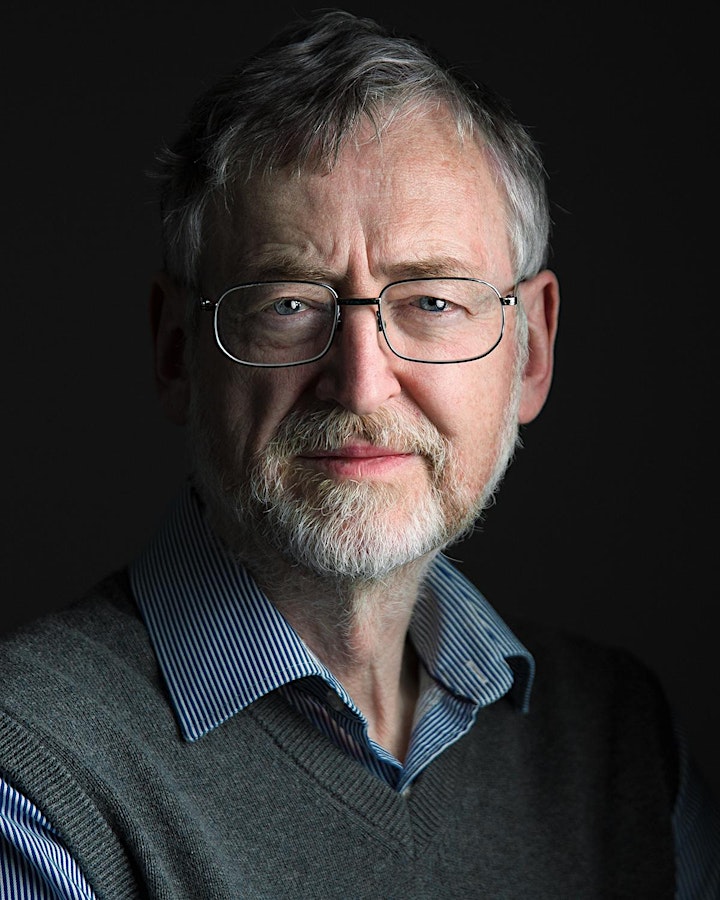 Paul Enright - music composer and sound designer for film, animation, games, commercials.
Paul (pictured below) is a Skerries musician who plays keyboards and guitar. He plays in a Joni Mitchell tribute group called Shadows and Light (https://shadowsandlightmusic.com) and has also written music for film, such as the RTE children's animated TV series 'Brewster the Rooster'. He has recently completed work on an Irish feature film called 'Full Circle'. His website is at www.byzantiumaudio.com.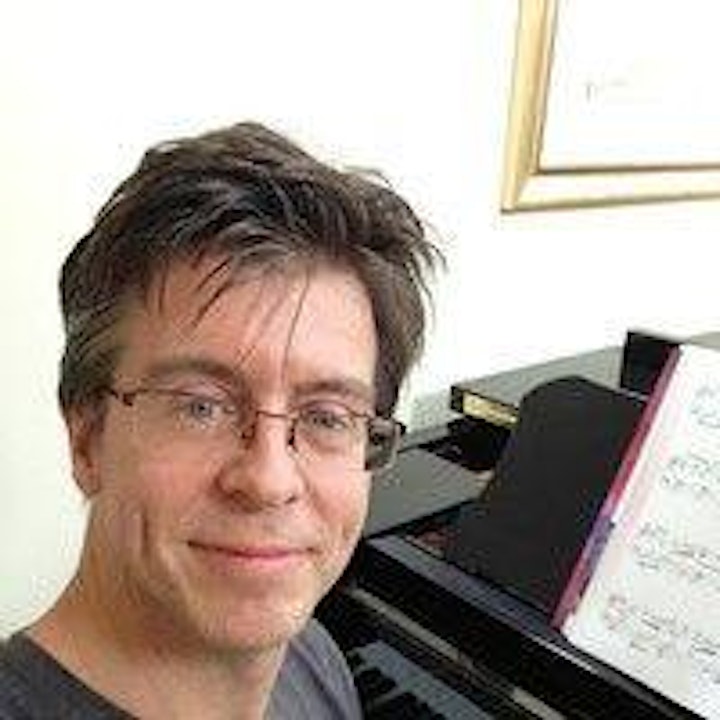 Curator of Poetry at the Mills and MC for the evening, Enda Coyle-Greene (below) was born in Dublin and lives in Skerries. Published and broadcast widely, her first collection, Snow Negatives (Dedalus, 2007) won the Patrick Kavanagh award in 2006. Her most recent collection, Map of the Last, also from Dedalus, was published in 2013.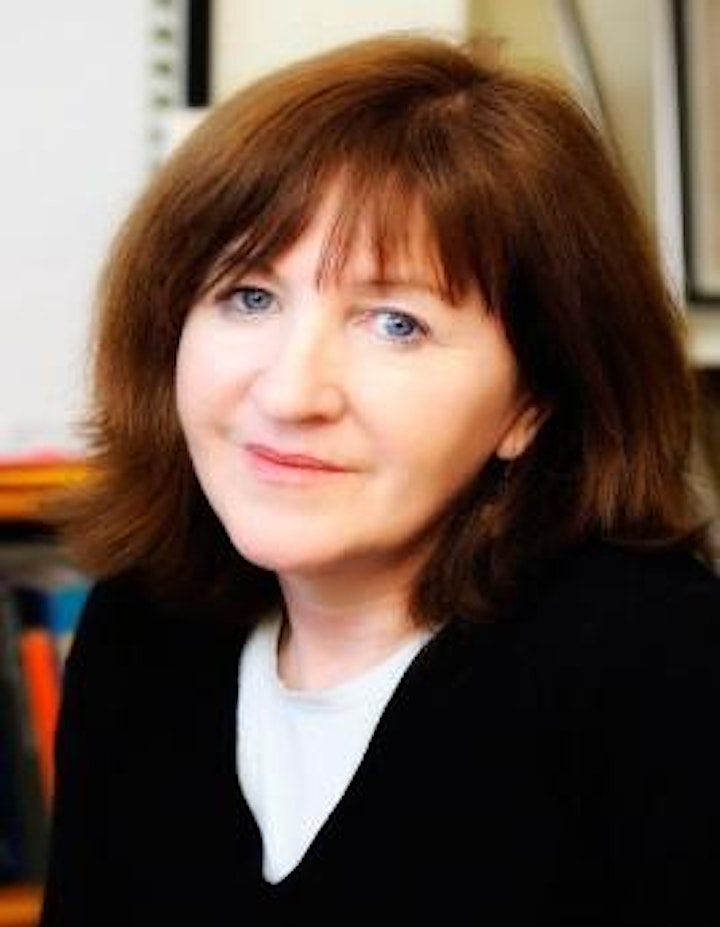 Support by Fingal County Council and Poetry Ireland is gratefully acknowledged.