About this Event
Marie Davis joined Google in 2005 working as a Senior Sales Account Manager for the UK and Ireland. Since then, she has worked as a Sales Manager for Small and Medium Businesses in the UK and Ireland market. She is currently the Head of Google Marketing Solutions in Ireland.
Marie holds an MA in International Relations from University College Cork.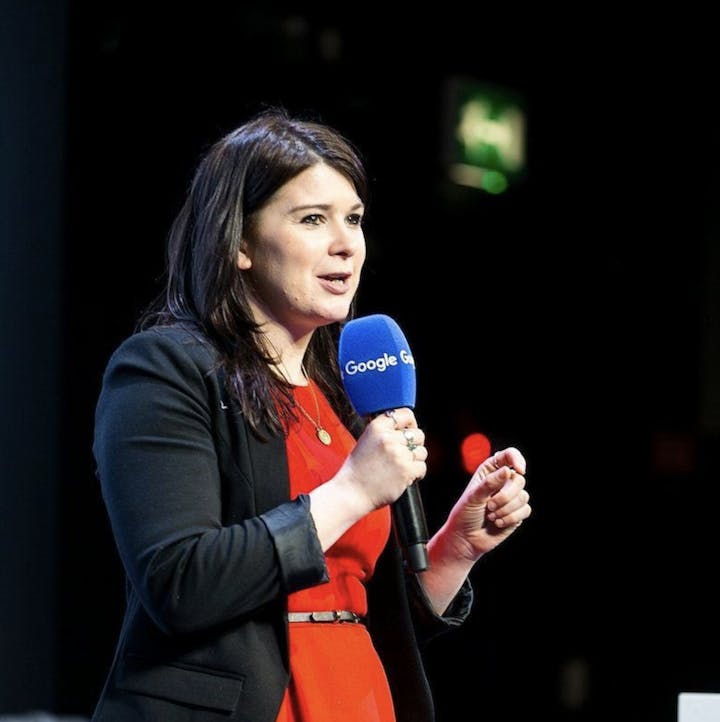 Louise Bunyan, founder of SmartFox.ie, is an award-winning digital marketing consultant based in Fermoy, Co. Cork. With over 15 years' experience in public relations, event management, website project management and SEO, Louise now works with business of all sizes on how to harness the power of digital marketing. A qualified trainer, Louise is quickly becoming one of Ireland's leading LinkedIn trainers and speakers, and has developed a unique and very successful methodology in LinkedIn for Sales and for jobseekers and job changers which she delivers online and all over Ireland. She is also one half of the Network Cork social media team. And is the proud owner of a selfie-stick.
On the soapbox this months we are also delighted this month to have Erin Kelly Ashworth, Bantry Holistic Centre share her story.
Erin Kelly Ashworth, RYT 500 is a certified yoga teacher and mindfulness facilitator. Erin opened Life Balance Yoga and Bantry Holistic Centre in 2016 with a vision to offer a variety of holistic treatments, meditation and yoga under one roof. Bantry Holistic Centre offers massage, reflexology, reiki, integrated energy therapy, craniosacral therapy, mindfulness, counselling and art therapy, and is home to a range of yoga classes from passive restorative classes, classes for people with mobility difficulties (seated yoga) and gentle yoga to more active classes: foundation hatha flow, vinyasa flow and ashtanga.Erin has an advance yoga teacher qualification and has trained in a variety of yoga styles. Her areas of specialization include Yoga & Mindfulness for Children, Yoga for people with Learning Difficulties, ADHD and Autism Spectrum, and Prenatal Yoga for Conscious and Sacred Birthing, Yin Yoga, Restorative Yoga and Yoga Therapy.Erin has been teaching for the last six years. During this time she has been given the opportunity to utilise her various trainings including the opportunity to deliver yoga for people with disabilities.Bantry Holistic Centre is open seven days a week. To learn more about therapies, classes, workshops and retreats on offer, visit: www.bantryholistic.com