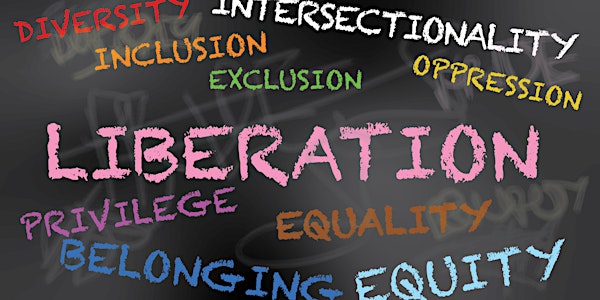 Pride at Work - Winter Pride
Join us for a Winter Pride edition of our Pride at Work Conference. The event will also be streamed for those who cannot attend in person.
When and where
Location
The Oak Room, The Mansion House Dawson Street Dublin 2 Ireland
About this event

10.30am Tea/Coffee/Welcome
10.45am - 11.45am LGBTQ+ Inclusion in Public Service
With over 300,000 people working across the Public Service, it is the largest and most important employer in the state. And yet less than 30 years ago being openly LGBTQ+ within the Public Service was not an option for most people due to the laws criminalising homosexuality that were only repealed in 1993. In this session we examine the journey many public bodies have made to become champions of inclusion and diversity, the importance of representation at all levels of society and the role public servants have to play in promoting equality at a local, national and international level. We'll also look at the legacy of criminalisation and the barriers to inclusion that still exist because of it and what practical steps we can take to remove or overcome those barriers as we mark 30 years of decriminalisation in 2023.
Panel moderator: Philippa Ryder (Chair of Dublin Pride) Panel: H.E Adriaan Palm – Ambassador of The Kingdom of the Netherlands; Eileen Quinlivan – Assistant Chief Executive (HR) Dublin City Council; Martina Malone – LGBTI+ Staff Network, Dublin City Council; Kerry Doyle – LGBTI+ Staff Network, Department of Justice.
11.45am - 12.00pm Tea/Coffee Break
12.00pm - 1.00pm Turning the Rainbow Green
In 2021 Dublin LGBTQ+ Pride joined a large number of civil society organisations in publicly declaring a climate emergency and launched a Climate Action Policy. In this session we will give a report on the carbon impact of our activities during 2022, where we have made improvements and what changes we'll be introducing in 2023 to ensure our events remain sustainable.
Session introduced by: The Lord Mayor of Dublin, Caroline Conroy
Presentation: Jed Dowling – CEO, Dublin Pride & Megan Best – CEO, Native Events
1.00pm – 1.30pm Lunch
Proudly supported by: