Description
R&D Tax Credits and IP Explotation for Companies

DCU Alpha
5th June 2019
1.00 - 2.00pm
Seminar Three of Three


---
This seminar will focus on the taxation reliefs available in the area of R&D and IP exploitation, as well as an update on newly published Revenue guidelines in the area of R&D tax relief. The seminar will be relevant to:
Companies actively carrying on R&D activities – exploring the availability of the R&D tax credits / cash refunds, how to structure projects / activities accordingly, what has changed in the March 2019 Revenue guidelines, how to maximise claims made, etc.
Companies exploiting or considering exploiting IP – exploring the benefits of the Knowledge Development Box regime and how companies can avail of this, considering how specified intangible assets allowances can be availed of.
The R&D tax credit regime can be an extremely beneficial relief to SME's in that cash refunds are available to loss making companies. Understanding and applying for this relief correctly can be instrumental in providing a steady cash flow in to R&D companies which can help to fund ongoing R&D efforts.
Hosted by: Mark O'Sullivan – Director R&D Technical Services BDO
---

OVERVIEW of the three seminars and how they all fit together.
The purpose of these three seminars is to provide assistance to start-ups and companies on the wide range of funding and innovation supports currently available.
The seminars will advise on:
R&D Tax credits and IP Exploitation for Companies
It is hoped that these 3 seminars will enable a company to devise and implement extremely effective 3-5 year strategies where R&D is at the core of the company.

Each seminar will be approximately 45 minutes long, consisting of a 25 - 30 minute presentation, followed by a Q&A session.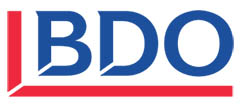 ---
HOST


---
LOCATION
This event will take place in the on the top floor in the DCU Invent building (Dublin City University's main campus on Collins Avenue). Press here for Google maps. The event is open All.
---
PARKING
Parking is available in the visitors carpark via the main entrance to the campus on Collins Avenue.
---
CONTINUING PROFESSIONAL DEVELOPMENT (CPD)
A 'Letter of Attendance' will be available for those people who sign-in, attend and request a letter. Please email Terence Bowden (Terence.Bowden@dcu.ie) to request the letter after the event.
---
CONTACT

Terence Bowden,
Community & Business Development
DCU Alpha,
Old Finglas Road
Glasnevin,
Dublin 11.
Terence.Bowden@dcu.ie
---