Stillness by the Sea - An Introduction to Centering Prayer
About this event
An introduction to Centering Prayer
Join us in this beautiful sea side location for an afternoon introduction to the art of Centering Prayer.
Fionnuala will offer four short presentations with moments of stillness between each presentation: Looking at Prayer as a Relationship, the Method of Centering Prayer, Thoughts and Use of the Sacred Word, and Deepening the Relationship with God.
Then, to support participants, Fionnula will follow up with two online group sessions at dates decided by the group on the day. This will help us all to deepen and integrate this practise into our daily lives.
Fionnuala Quinn op is a Dominican Sister, who resides in Dublin. Fionnuala opened Contemplative Outreach Dublin in 2007.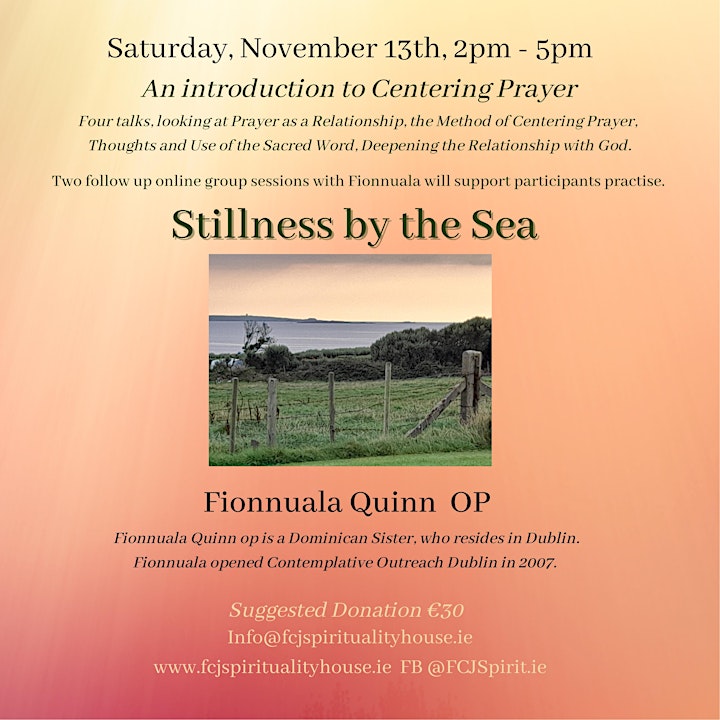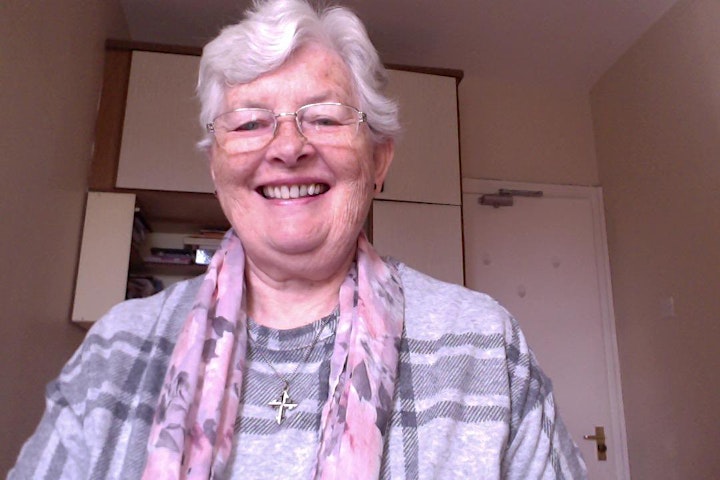 Organiser of Stillness by the Sea
FCJ Spirituality House, formerly Ibriken Lodge, is a gentle haven for spiritual searchers. Here we make time to appreciate Gods creation, to share unrushed moments together and to accompany one another on our own particular faith journey. All are welcome to enter into the spirit of this lovely home by the sea, where we can so clearly see 'nature as a magnificent book in which God speaks to us' each morning (Pope Francis, LS12)

The FCJ Spirituality House is the summer home of the FCJ sisters who have loved to visit Spanish Point for generations. Now they would like to share their home with the wider community through spiritual moments, enjoyment of the natural beauty of creation, and the lifting of spirits with music, art and poetry.

Noirin Lynch is the Director of the House - a Limerick woman based in Clare, a pastoral worker with almost 30 years experience in diocese, parish and spirituality centres.

During these times, we ask all visitors to the site to have their Covid Cert ready, and where appropriate to mask out o an abundance of care for one another.