Event Information
Location
V95 E0W7
FCJ Spirituality House
Breaffy South
V95 E0W7 Spanish Point
Ireland
Stillness by the Sea - An Introduction to Centering Prayer
About this event
An introduction to Centering Prayer
Join us in this beautiful sea side location for an afternoon introduction to the art of Centering Prayer.
Fionnuala will offer four short presentations with moments of stillness between each presentation: Looking at Prayer as a Relationship, the Method of Centering Prayer, Thoughts and Use of the Sacred Word, and Deepening the Relationship with God.
Then, to support participants, Fionnula will follow up with two online group sessions at dates decided by the group on the day. This will help us all to deepen and integrate this practise into our daily lives.
Fionnuala Quinn op is a Dominican Sister, who resides in Dublin. Fionnuala opened Contemplative Outreach Dublin in 2007.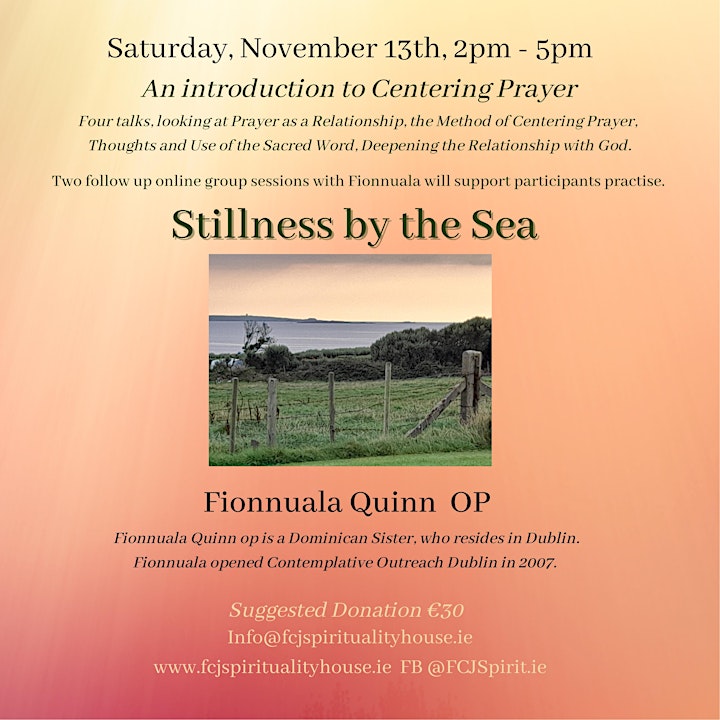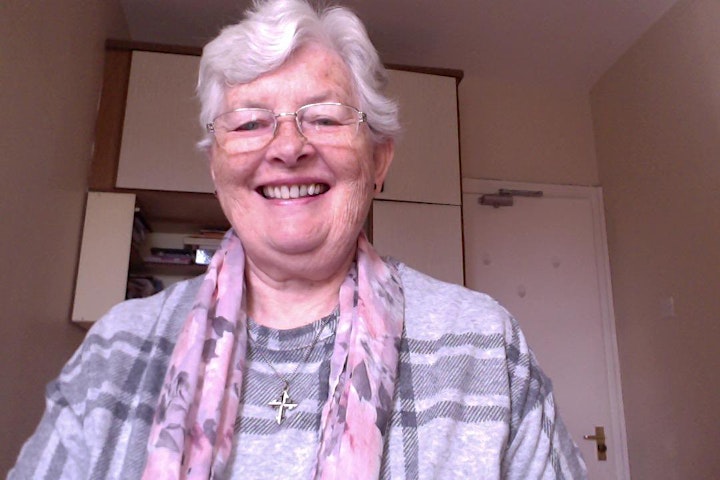 Date and time
Location
V95 E0W7
FCJ Spirituality House
Breaffy South
V95 E0W7 Spanish Point
Ireland