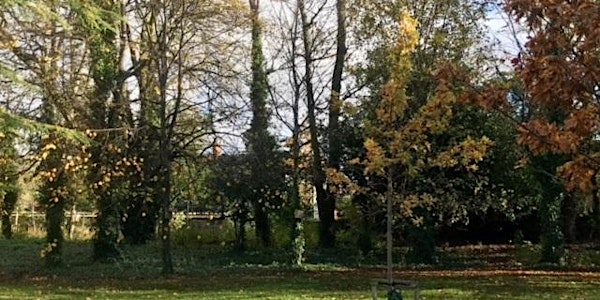 The Annual Brian Ruane lecture on Human Rights & Human Rights Education
The Annual Brian Ruane lecture on Human Rights & Human Rights Education Learning to live together: lessons for a troubled future.
When and where
Location
DCU Institute of Education Seamus Heaney lecture theatre Drumcondra Ireland
About this event
The Centre for Human Rights and Citizenship Education, DCU Institute of Education, is delighted to invite you to the fifth annual 'Brian Ruane Lecture on Human Rights and Human Rights Education' to be held on Thursday, 8th December, 2022 at 6pm. We are honoured to announce that this year's lecture, Learning to live together: lessons for a troubled future, will be given by Professor Fionnuala Waldron.
Professor Waldron is Professor Emerita of DCU and Cregan Professor of Education. In 2004, she co-founded the Centre for Human Rights & Citizenship Education with Brain Ruane. Professor Waldron began her career in education as a primary teacher before becoming a teacher educator with a specialisation in history education in 1999. Since then, her research interests have grown to include teacher education (policy and practice), human rights and citizenship education, global citizenship education and children's emergent understandings of concepts related to identity, history, citizenship and democracy . From 2009 - 2016, Professor Waldron was Head of Education and Dean of Education in St Patrick's College, Drumcondra.
In this talk, Professor Waldron considers a range of moral and ethical capacities which will support children in engaging with a troubled present and an unknown future and asks what kind of education and curricula are needed to help develop them. She argues that, as currently conceptualised, national curricula are missing the point, preparing children for a known, benign and increasingly unlikely future. Prof. Waldron suggests that, while rights-based approaches to education are becoming more evident, educators need to develop an approach to HRE which is more informed, critical and focused, directly addressing questions of human solidarity, anthropocentrism and civic activism. She suggests, moreover, that HRE provides an essential but not a sufficient foundation for such a curriculum and identifies a range of ideas deriving from the work of social and civic education theorists which have the potential to inform the kind of curriculum needed to empower children to engage with a complex world.
Please join us on Thursday, December 8th, 6pm - 8pm in the Seamus Heaney lecture theatre (SPC.G114), in the Cregan Library on St Patrick's campus, DCU.
6pm Arrival & Tea/Coffee
6.30pm Lecture begins
7.30pm Lecture concludes/Reception