The Event Creator's Guide To Purpose-Driven Events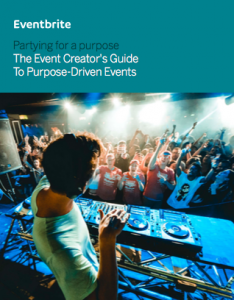 Bringing people together to listen to live music, providing a platform for businesses to meet their customers, offering an opportunity to network with industry influencers – whatever the purpose, events have long been a crucial part of our social fabric. And the purpose-driven event is the ultimate reflection of that; these events shine a spotlight on important social causes or movements and they are a platform to make your voice heard, whatever your message may be.
Today's attendees wear their hearts on their sleeves. They want to contribute to charitable causes, raise awareness of social issues, and support marginalised voices – they want to party for a purpose.
From rallies, marches and debates to socially driven festivals and gigs, it's up to organisers to answer this call and to put on events that are both fun and thought-provoking, entertaining and enlightening.
However, purpose-driven events require a unique form of planning, starting from how you source your sponsorship to how you market that event to attendees.
Download our guide to find out how you can plan for your next purpose (or passion) driven event and see what other organisers are doing to spread awareness for the causes and movements that they care about.
Preview
What's inside?
The power of a purpose-driven event
2. How to raise funds and secure sponsorship
3. Getting your event's marketing strategy right
4. Using social media to sell more tickets
5. Case studies