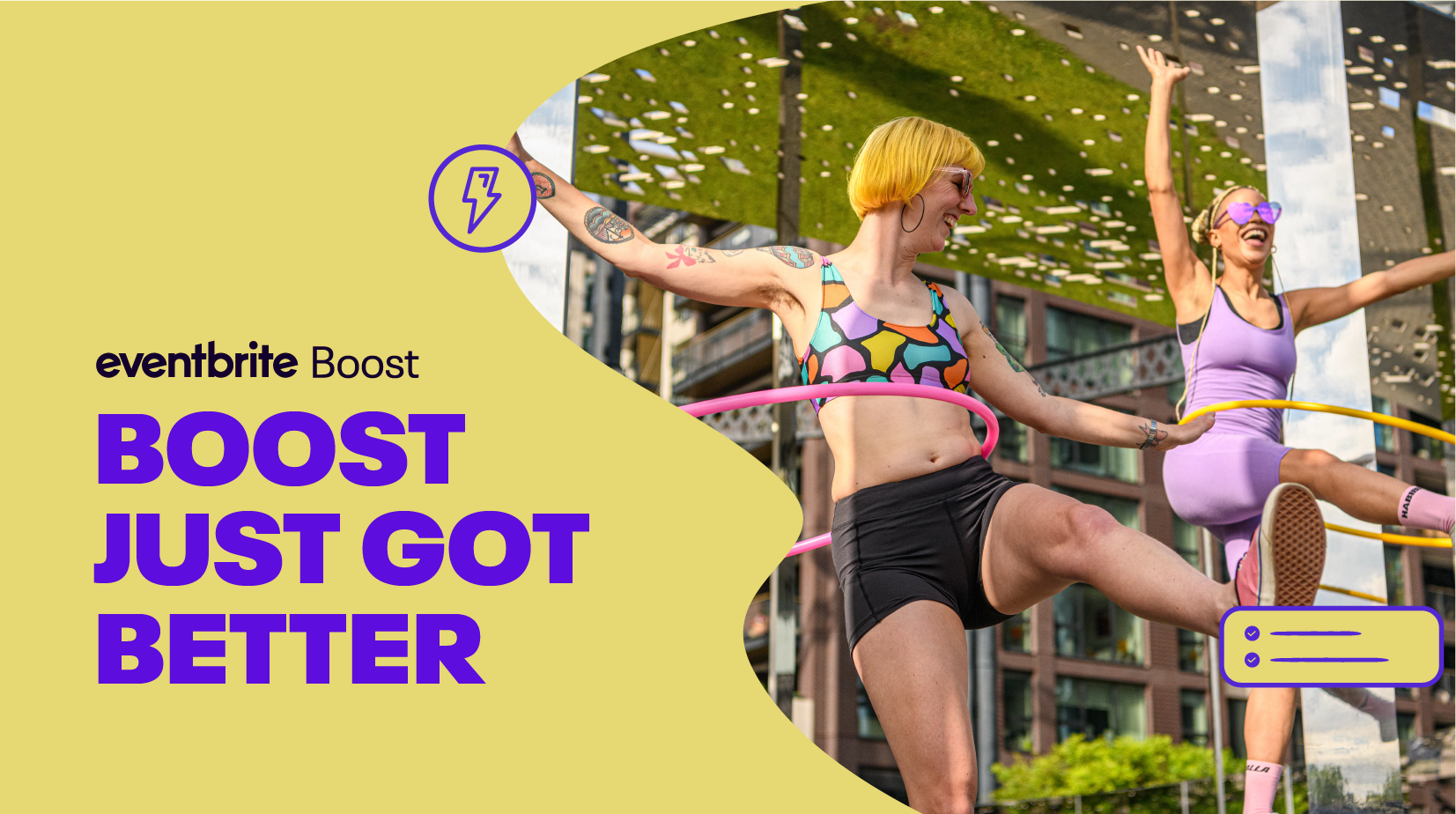 Stand Out (and Sell Out) With Boost's Brand-New Marketing Tools
Since Eventbrite Boost's launch in May, event organisers have seen how easy it can be to build their brand. Boost, Eventbrite's all-in-one event marketing platform, lets you run ad campaigns that crush on social media, host contests to build your email list, and create custom event pages. Take a cue from Lincoln Park Zoo: Their seven-day campaign advertising virtual events saw an 8.5:1 return on ad spend ($8.5 (around €7.30) in ticketing revenue for every $1 (€0.86) spent on marketing). In fact, we've found creators grow their audience by 16% by using Boost to promote their events.
Everyone likes a successful campaign, but it takes more than that to grow your brand. If the summer taught us anything, it's that always-on marketing is the key to growth. Whether your events are in-person or virtual, an effective marketing strategy ensures you'll build your following, look legit, and sell more tickets. With Boost's latest update, it's never been easier to do just that. 
Here's what you'll find inside the all-new Eventbrite Boost: 
Recommended marketing campaigns
Boost's new design features marketing plan recommendations that are personalised for you and your events. Information about your event – i.e., how many tickets have been sold, how many days until the event – let Boost recommend the best campaigns for your event at a given moment. Say goodbye to guesswork!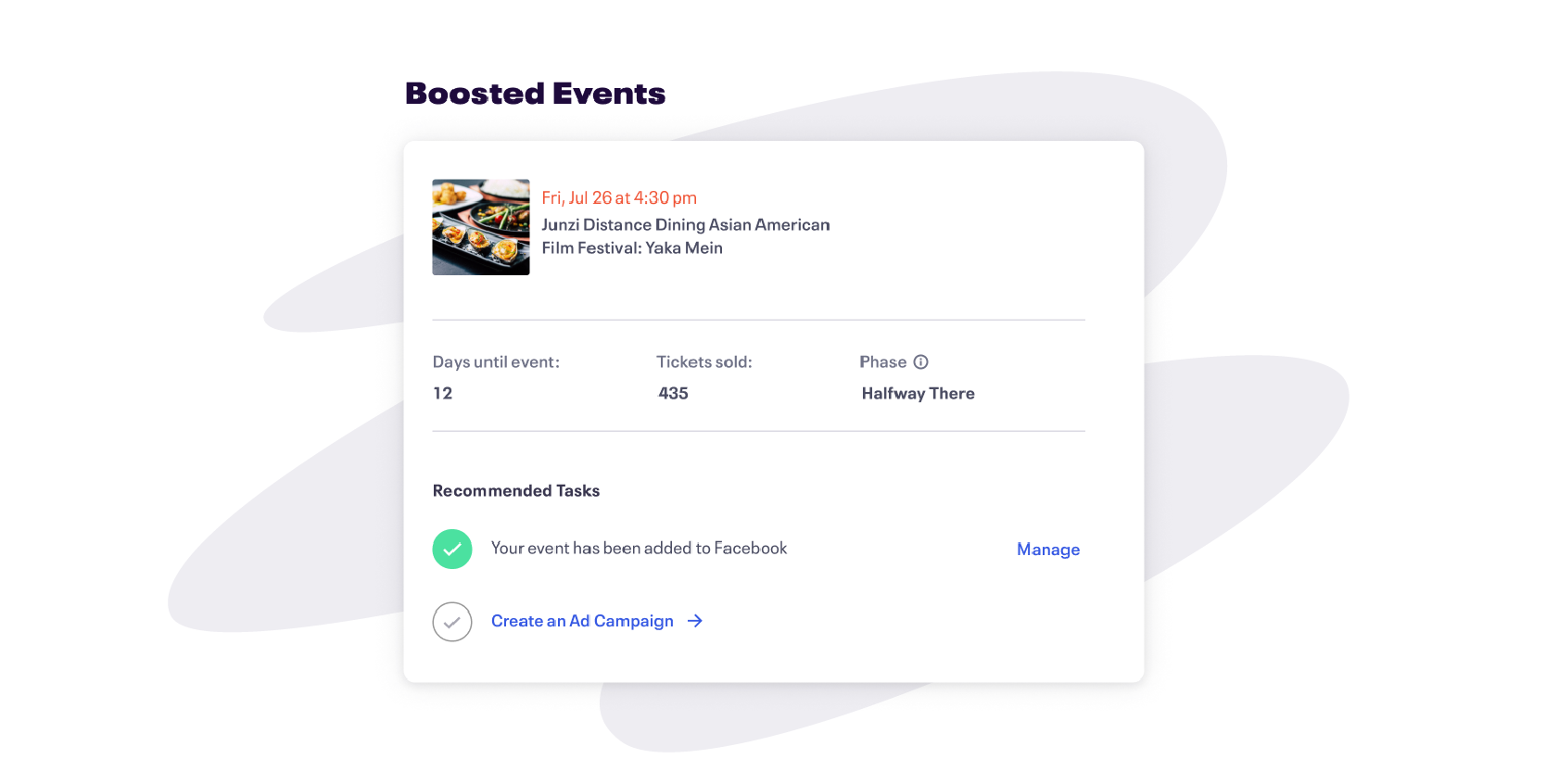 More effective campaigns and audience targeting powered by Eventbrite intel 
The first step to selling more tickets is finding more people. Boost's new Smart Audiences tool gives you access to Eventbrite's unique insights about events and event attendees. With Smart Audiences, you can run social ads and target new people who've attended similar events on Eventbrite. Just one click lets you show your ads to a set of attendees sure to love events like yours.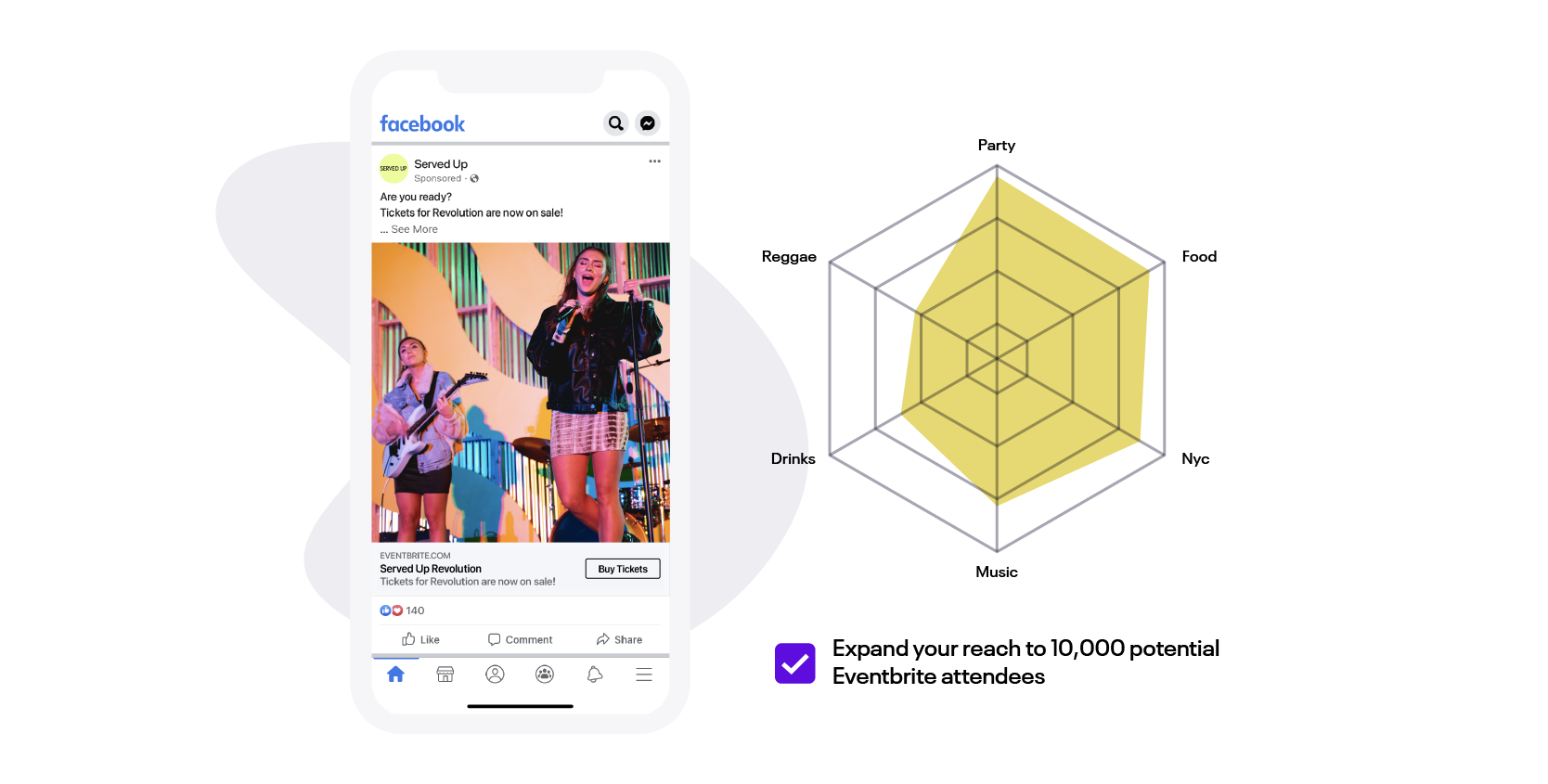 Reliable reporting
Time to take the mystery out of metrics. Success looks different for everyone. Whether your idea of a successful campaign is ticket sales, new followers, or RSVPs to a free event, our new reporting delivers the data you need. Boost's new, clear reporting experiences show you how your marketing campaigns are performing. 

From audience insights to clearer reporting to the most effective campaign recommendations around, we built Boost to guarantee you have everything you need to create the best event marketing plan for your brand. Check out the latest update and get growing.