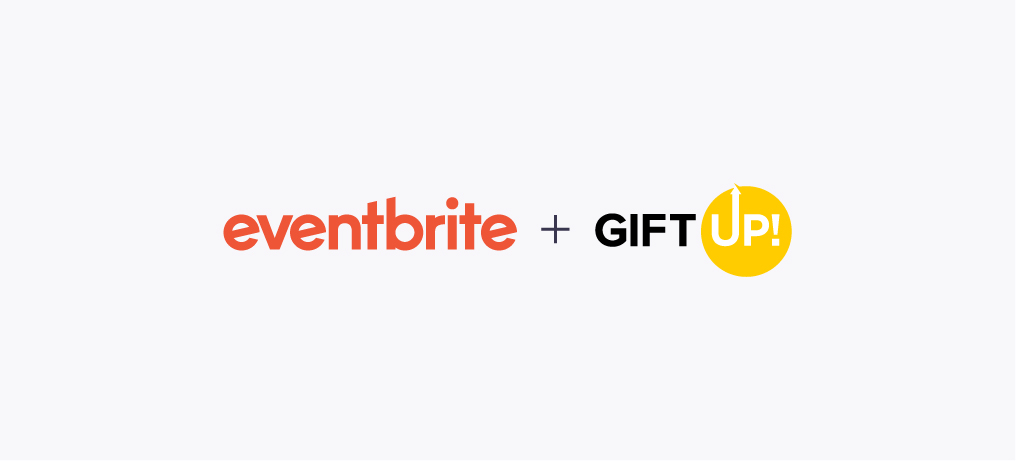 Event Gift Cards Are the Ticket to Future Events
The global pandemic caused by COVID-19 (Coronavirus) has put the live, in-person events economy on hold. With social distancing measures in place, and subsequent live event cancellations and postponements, some event creators are struggling to see the light at the end of the tunnel.
We know that many event organisers are looking for alternative resolutions to refunds, in order to protect their businesses. That's why we've partnered with Gift Up!, to allow organisers the option to issue and sell gift cards to fans or attendees.
We truly believe gift cards are a powerful way to retain cash flow, while maintaining valuable connections with your attendees.
Eventbrite and Gift Up! to cover fees for up to €45M of new gift cards
Whether your event is digitally suitable or not, gift cards are a great way to encourage your loyal community to support your future events, and give you a little financial support. To help facilitate this, Eventbrite and Gift Up! have teamed up to offer a flexible new programme during this time of uncertainty that enables creators to issue and sell gift cards to fans. And because every penny counts, Eventbrite will cover the gift card fees for up to €45 million of new gift cards (up to €45,000 per event creator) until June 30th, 2020.
How the Gift Up! integration can help you generate revenue
There are a few different ways you can use this programme:
Our first suggestion is to use this tool as an alternative to traditional refunds. Make sure it is clearly offered as an optional refund alternative, not a mandatory policy change. Show your attendees that you are willing to be flexible, and it may inspire them to help you out too.
Another way is to reach out to past attendees and encourage them to buy gift cards to your future events. If successful, this will provide an additional revenue stream and give your loyal fans something to look forward to.
Check out the Gift Up! app here.
Eventbrite is here to help
With the live event industry in flux, we're working hard to create tools that will simplify your work as a creator and help you confidently navigate this unprecedented time.
Gift cards are a great way for event creators to stay connected to their attendees while retaining and growing revenue. And we don't intend to stop there.
Need more support? We're here to help. Check out these COVID-19 outbreak resources on event cancellations, Small Business Administration loans and more. And keep in mind: with some innovation, you can still run digital events that have the same impact as in-person ones.