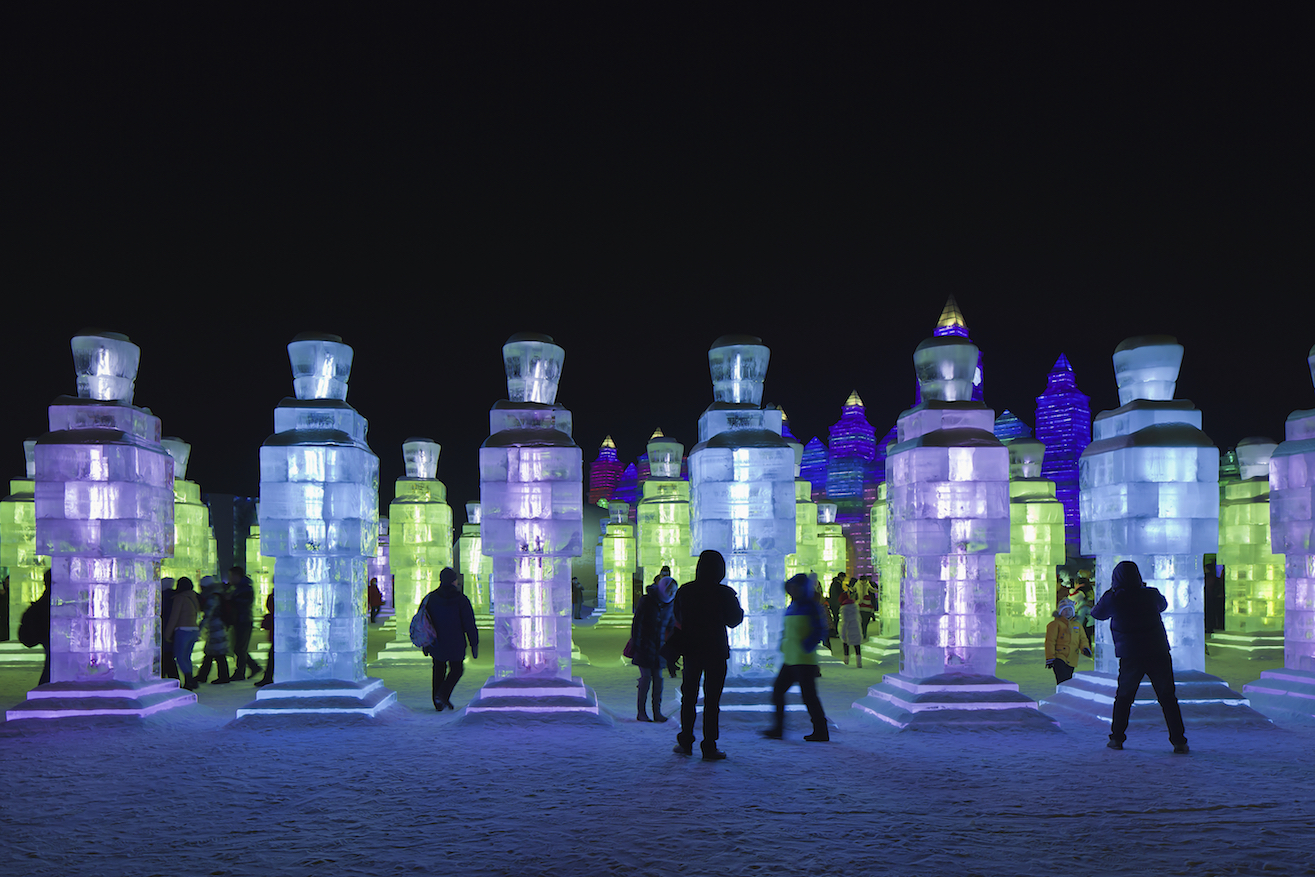 Cool Ideas for Your Winter Events
"Winter is coming…" and so are Game of Thrones themed Christmas events, according to those in the know.
That's not the only trend this season. We've hunted down the most exciting new ideas to inspire your festivities. From punch drunk Christmas trees to amazing eyeball art, here are 10 ways to ensure your winter event is super hot.
Cinematic Themes
According to event theming specialist Eventologists, top themes for this winter are Game of Thrones and Disney's Frozen (yes, even for grown ups), putting a topical twist on the classic Winter Wonderland theme.
Says the company: "This year, with the popularity of Game of Thrones and period dramas, we see a rise in the number of outdoor events with installations such as castles, giant oak trees and period costumes and characters."
For more ideas for executing this theme, check out how HBO brought the hit show to life at its premier party. BizBash reports immersive projections, backdrops, lighting and props, like this enormous throne (one and a half times larger than the one in the show).
Ice Art
Some truly cool ideas for ice sculptures were on show at the International Live Events Association's annual Accelerate Opening Party earlier this year. Icebox followed a brief to "go nuts" and created an interactive brick graffiti wall, upon which guests could sign their names, a twinkling 2.5-metre ice curtain and 3 metre high carved cherry tree utilising white ice and red LEDs.
Other novelties included a racing bike and calla lilies frozen in time within blocks of ice, and an 'iceperience' room where blindfolded guests were challenged to use touch, taste and hearing to discover the environment.
Christmas Trees
A winter party wouldn't be complete without a Christmas tree, but this year many are moving away from the traditional to show off something a little more modern (and alcoholic).
Particularly popular, judging by Pinterest, are wine bottle Christmas trees. The trend was first kicked off by Silver Oak Cellars, a California–based wine producer, which presented this spectacular creation to the world.
If you decide to opt for the real thing, you can still give your tree a tipsy twist with some gin-filled baubles. Created by Pickering's Gin, the colourful glass baubles double up as flasks, giving you a unique way to serve aperitifs at your event.
Winter Entertainment
London-based entertainment agency Sternberg Clarke has a great selection of acts for the winter season. Our favourites include the glorious Glitter Belles who are guaranteed to dazzle either on the ground serving drinks or up on stilts (available in gold and silver), Bjorn, the hugely realistic animatronic polar bear, and a life-size snow globe.
The Snowglobe (see below video) contains two acrobats who perform a mesmerising routine as glitter falls continuously over them – perfect for a magical Winter Wonderland themed event.
Top Tech
Looking for the latest tech to give your winter event a cutting edge? Look no further. You can trump the photo booth trend by offering guests the opportunity for an extreme close up, with super high-resolution eyeball photography!
Eyecon Art zooms in on the iris to reveal the fascinating galaxies of pattern and colour, completely unique to each person. The photographs act as stunning pieces of art for your guests to take home (branding optional).
Another brilliant innovation is the Mash Machine, which lets anyone play at being a composer or DJ, simply by moving blocks about on a table – see how it works below.
Conclusion
It might be getting chilly, but these ideas are hot, hot, hot! Delight your guests with wonderful winter-themed décor, entertainment and installations. And throw in some ice-cool tech for good measure.
Seen any other great ideas for winter events? Share them with us!