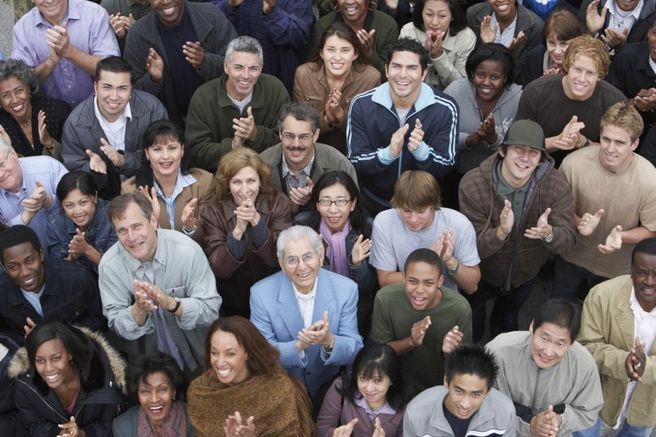 5 Community Event Ideas To Bring Everyone Together
Local events are a great way to bring communities closer together. Whether you want to raise funds for a worthy cause, bring about positive change in your area, celebrate something special or simply get to know your neighbours, a community event will help rally the masses.
Deciding what type of event you should hold will depend on your goals, as well as the size and demographic of your target audience. However, here are 5 tried and trusted ideas for community events that should help get everyone on board.
1. Host a street party
Street parties or 'block parties' are said to have originated in New York at the start of World War 1. Entire blocks were roped off so a parade and patriotic singing could be held to honour the members of that block who had gone off to war. In the UK, street parties started in 1919 as 'Peace Teas' after the war as a treat for children in those times of hardship, and were formal sit down affairs.
From then onwards, street parties were commonly held in England and Wales on all major national days of celebration, such as the coronation of Queen Elizabeth in 1953 and the wedding of Charles and Diana in 1981.
2. Put on a film screening
Who doesn't enjoy watching a great movie on a big screen with a tub of tasty popcorn? You can organise a film screening at a local school, church, community centre or even outside, under the stars. Choose to screen a recent blockbuster or go for an old classic and embrace a theme, like 'The Rocky Horror Show' with guests encouraged to come in fancy dress.
On the other hand, if you have a message to get across or are marking a particular occasion you can choose a relevant movie i.e. 'The Dam Busters' to commemorate Remembrance Day or 'The Fault in Our Stars' to raise awareness about living with cancer.
But don't forget, under UK copyright law, if you are playing films outside your domestic or home circle, you will need to obtain a licence to do so (even for free of charge events and fundraisers).
3. Organise a pub quiz
A quiz night with general knowledge questions can appeal to a broad audience, or you can target particular groups by focusing on specialist subjects, such as football or music. Theming your quiz can also give it an extra edge; for example, how about holding one on Halloween with questions about horror films, along with spooky decorations to get everyone in the spirit!
The hardest part of holding a quiz night is inevitably writing the questions. If you research your own trivia on the internet, then be careful how you select the sites you choose to get the questions from. Do not just crib from the first list of horror movie facts you come across – your participants may well have been on the same website!
Alternatively, you can buy a pre-made quiz pack. Quizpacks.co.uk offers a 'Quiz of the Month' with a mix of general knowledge questions or a 'Bespoke Quizpack' where you can choose from a range of different topics for each round category.
4. Gather a gardening gang
If there's a green space in your community that has seen better days, why not organise a group of volunteers to restore it to its former glory? Digging out weeds, picking litter and planting flowers will transform it into something for all to enjoy and encourage people to take an active part in caring for their local area.
Or perhaps your child's school has an area of unused playing field that could be put to better use? Approach the PTA about turning it into a vegetable patch with the help of parents and pupils, growing produce for school dinners while teaching the children about where food comes from.
Alternatively, bring everybody together to brighten up your street by holding a 'make a hanging basket' event. Challenge all your neighbours to get involved and award a prize for the best blooms.
5. Hold a swap shop
Holding a swapping event can have both social and environmental benefits for your community. Not only does it minimise the amount of unwanted items going to landfill, it also helps those in need.
A swap shop is a cashless local event where people exchange unwanted items for something they do want. Not everyone needs to bring something – the more takers the better it will mean you will have very little left over at the end.
You may choose to have an event at a specific venue or simply a day when everyone puts their unwanted items out on the street and anyone can take what they want.
Just remember to notify the local council first and arrange for the anything not claimed to be taken to a local charity shop or furniture reuse organisation afterwards.
Conclusion
Holding a community event is well worth the effort. Whether you're organising it on behalf of your organisation, club, church or just for your neighbourhood, bringing people together in this way helps create a more caring and inclusive community. Ultimately, it can make your local area a nicer place to live.
Remember that Eventbrite offers you all the tools you need for organising your community event. This includes your own free-of-charge professional event page and registration and ticketing system, as well as facilities to help you promote your event. Click here to get started!