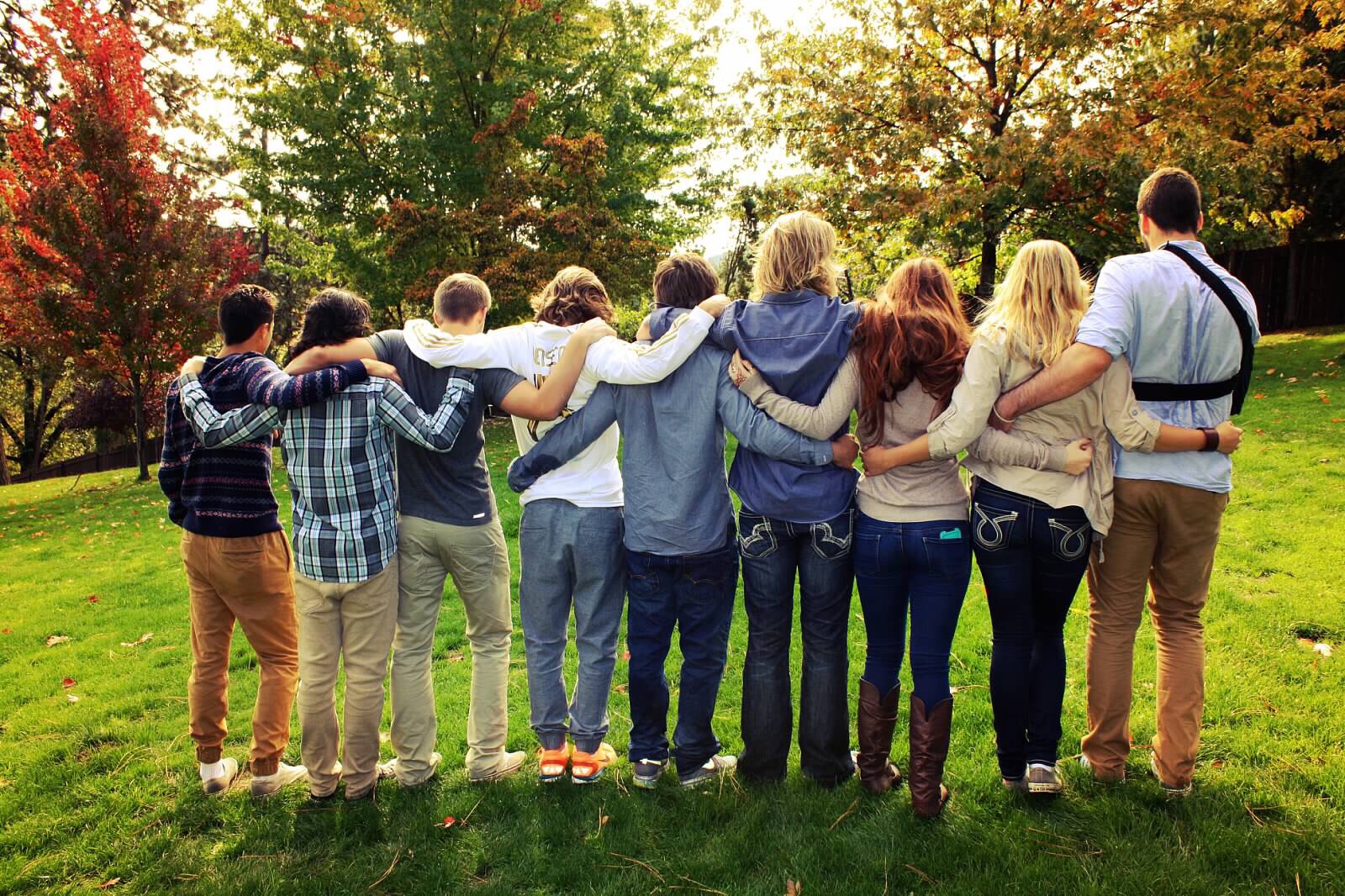 5 Events That Have Built Enviably Strong Communities
Audience engagement is the lifeblood of any event. If you can keep it flowing year-round then you can guarantee healthy ticket sales.
It's not always easy to maintain the momentum, however. If you lack inspiration for your content marketing, take a look at these five best practice examples of community building around events.
Related: 5 community event ideas to bring everyone together
Race for Life, Cancer Research UK's series of 5k, 10k, obstacle and marathon races, has grown exponentially in the last 10 years and its community building strategy has played no small part.
The event has galvanised its participants by designating them as members of the 'Pink Army' and creating stirring creative to rally the troops (see below 2015 TV ad).
To strengthen participants' identity as Pink Army soldiers, Race For Life has its own branded merchandise available for purchase. It has also harnessed emotion to effectively unite participants by encouraging them to celebrate and remember friends and family touched by cancer. Handwritten messages worn on runners' backs prompt conversation… and this dialogue continues online.
The Race for Life hashtag (#RaceforLife) enjoys year-round popularity across social media, meanwhile the Race for Life Facebook page has more than 650,000 likes.
Race for Life keeps its social media channels beautifully vibrant, with tons of professional photography, custom made graphics (in their trademark pink colour), inspiring stories, gifs and videos.
https://www.youtube.com/watch?v=pxOVmfIrAi4
Content Marketing World, as you might expect, excels at content. The conference, which hosts more than 4,000 delegates every September in Ohio, USA, is the flagship event of the Content Marketing Institute.
Content Marketing World gets participants talking long before the actual event by hosting weekly Twitter Chats. Every Tuesday, guest speakers spend an hour online to discuss key content marketing topics. Anyone who wants to join the conversation simply uses the #CMWorld hashtag. Next week #CMWorld Twitter Chats celebrates its 150th chat – you can see the wide range of topics covered here.
This long-standing commitment to community building has paid off, with a huge 185,000 followers for the CMI on Twitter. The organisation pumps out a regular flow of written content too, with daily or weekly emails available for content marketers to sign up to, meaning they're 100% engaged by the time of the event.
The National Wedding Show does a great job of capturing the excitement of brides-to-be, with an award-winning blog featuring trends, interviews, real wedding case studies and practical planning advice.
Much of the show's social media strategy revolves around gorgeous imagery, which has won it 16,500 followers on Instagram, but it has also launched a series of YouTube videos and livestream broadcasts.
The #TNWS series features hair and make up tutorials, behind the scenes footage and interviews with leading industry figures, while #TNWSLive lets viewers watch show highlights live.
The National Wedding Show, which takes place in London, Manchester and Birmingham, also utilises regular competitions to get its followers liking and sharing posts, and incentivises newsletter sign up with the chance to win a £3,000 shopping spree at one of its shows.
BritMums Live is a social media and blogging conference for parents and enjoys a highly engaged community. The BritMums Collective has more than 7,000 members, active in private forums and groups and even getting together in person at impromptu meet-ups outside of the main conference, which is held in London in June.
Conversation is buoyant among BritMum's 68,000 followers on Twitter and bloggers are encouraged to celebrate their work by sharing their best blog post of the week using the hashtag #MBPW.
BritMums also makes great use of Google's Hangout on Air feature, broadcasting all kinds of interviews, discussions and tutorials.
The Dublin Horse show is a Dublin institution, first held in 1864. But its age and illustrious history haven't prevented it from moving with the times and using new technology to reach its fanbase. The Dublin Horse Show is active across Twitter, Facebook, Instagram, YouTube – and now Snapchat, too.
With 76% of Millennials using Snapchat, the Horse Show is ensuring the younger members of its community are not neglected.
Another notable tactic employed by the organisers is offline promotion of its online channels. They frequently organise photo opportunities with installations in shopping centres and at other events so that their hashtag #DublinHorseShow is always buzzing.
Conclusion
Don't view your event as a one-off occasion; see it as a members club with an annual get together.
Stay active with regular content, but make sure it's not solely a one-way thing. Give your audience a platform to join in discussion – with you and with each other – and you will build a thriving community around your event.