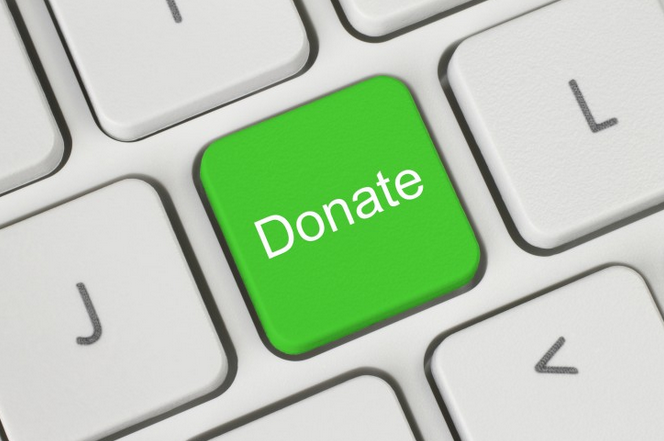 5 Great Online Fundraising Ideas
1 in 5 charities did not have the facility to accept online donations. A quarter of charities questioned said online donations were not relevant for them or their target audience, with 48% seeing a lack of a "computer savvy" donor base as a major barrier.
Are they justified in their beliefs? Recent data from the Office of National Statistics shows that internet use more than tripled for those aged 65 and older between 2006 to 2014, with two-thirds of adults aged between 65 and 74 now regularly going online for banking, shopping, entertainment, healthcare and communications.
Even if these charities are right, and their target audience isn't online, aren't they missing a trick by excluding potential younger donors? Nearly 80% of the charities questioned believed that the number of people donating via the web would increase over the next three years, so isn't it time all charities made their online presence felt?
Here are 5 great online fundraising ideas that will motivate digital donors.
Webinar
If your organisation has links to any celebrities, high profile authors, sports people or entrepreneurs, rope them in to participate in an online event. You can promote the webinar as an exclusive interview and Q&A session where attendees will be able to ask whatever they like, and either charge for tickets or ask for a donation.
It's easy to host a webinar using YouTube's free 'Hangout on Air' facility. All you need is a webcam and a computer and you can be ready to broadcast in a matter of minutes. Thanks to the live chat facility, viewers can ask questions and make comments in real time, which you will be able to moderate as they come in. See our step-by-step livestreaming guide for further information.
Crowdfunding
Sometimes donating to charity can feel like throwing pennies into a bottomless pit. You can make donations feel more meaningful by selecting one project, with a defined fundraising goal and promoting that.
Many non profit organisations are using crowd funding platforms, such as Indiegogo, to help them do this. Let's say for example your charity is focused on supporting the families of children with life limiting illnesses, instead of asking for general donation, specify a piece of equipment you need to fund, like a specially adapted vehicle.
A time-limited fundraising campaign will motivate people to take action, while the donations 'barometer' graphic will show donors the impact of their contribution.
Charity auction
With an attractive selection of prizes on offer, a charity auction can be a really effective way to raise funds.
If you already have some solid corporate support, rally round to see if they would be willing to donate products or services. It is often easier for businesses to make donations in kind than in cash, so you may enjoy higher opt in.
You can easily promote and auction your prizes on eBay via the PayPal Giving Fund or, to integrate the auction into your own website, utilise a WordPress plugin like this or specialist auction software such as BiddingForGood.
Competition
If you find yourself with a really big prize being donated, why not think about running a competition instead? Create a campaign around it, challenging people to send in photos, make a video, write a poem or anything else you think will get them engaged.
If you're an animal charity, for example, you might want to have a cutest pet competition, or maybe you'll have a bake off to beat bone cancer?
Make a charge for each entry or simply ask people to donate once they've entered. To gain more entries, make sure your competition entry form is integrated with social media and prompt users to post a message about the competition to their feed.
Viral campaign
The power of the viral campaign for charities has been demonstrated by the phenomenal success of the #nomakeupselfie hashtag and ALS Ice Bucket Challenge, which raised £8m and £7m respectively for Cancer Research UK and the Motor Neurone Disease Association ($100m was raised for the US's ALS Association).
Neither of these campaigns were actually started by the charities themselves, (they were instigated by creative supporters and went viral), but they could have been.
It's hard to predict what will capture the public imagination, but keep it fun and a little daring and it may well catch on in a big way.
Conclusion
There will always be a place for traditional fundraising alongside online, but charities that fail to embrace the web risk limiting their fundraising potential and could restrict future growth.
Canvassing for donations online can draw in younger donors who might not have given to charity before, as well as provide your existing supporters with more ways to give.
What online fundraising techniques have proved successful for your charity or organisation? How important will online giving be in the future? Share your views.
If you found this useful, join thousands of other organisers and sign up to our newsletter for more timely updates, insights and advice every Monday morning.