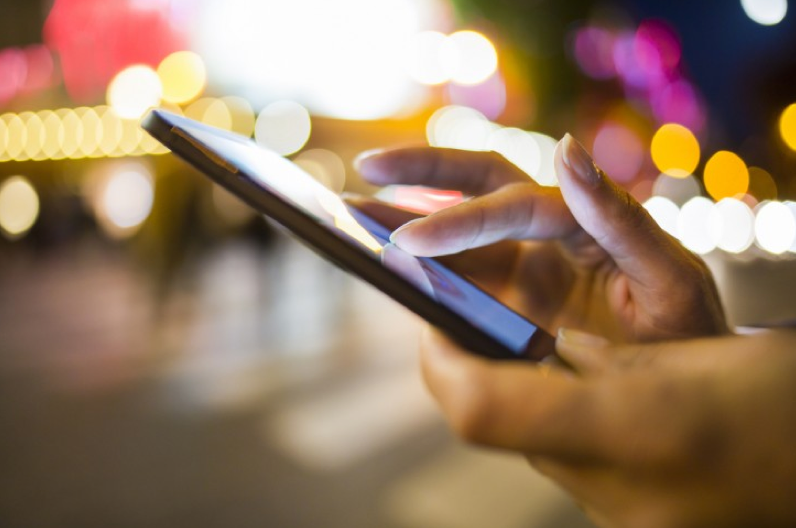 5 Things You Need to Be a Mobile-Ready Business in 2016
This is a guest post by Sean Elliot, managing director of IT services company Network ROI, based outside Edinburgh in Roslin.
The dominance of mobile is set to continue in 2016 as businesses embrace new technology to stay ahead of the pack. The graph below explains the prominence of them: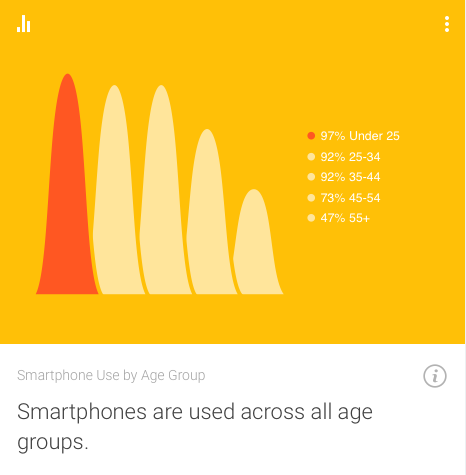 Smartphone ownership has rocketed in the Ireland as the graph highlights. These statistics are placing renewed pressure on Irish businesses to get their house in order on the mobile front. Don't expect to see a slowdown in mobile technology any time soon, as businesses clamour to simplify the purchasing process via mobile technology.
In this guest post, Edinburgh IT consultants NetworkROI are here to explain how to get your business ready for mobile customers in 2016.
Create a great customer experience
Google began penalising websites that weren't yet mobile-ready in April 2015 (the so-called "mobilegeddon" by reducing the visibility of non-responsive websites in mobile search results. Aside from putting some extra effort into developing a mobile ready site for your business, you can take the following additional steps to create a better mobile experience for your customers:
● Optimise images on your site to improve loading speed and site performance
● Ensure all buttons and calls to action (CTAs) are large enough for your customers to use easily on a smartphone screen
● Wherever possible, host your site on a secure server (HTTPS), especially useful if your business relies on e-commerce
Thankfully for event organisers using Eventbrite, they already have you covered as all their event pages are fully mobile optimise from discovery to checkout, making it super easy for your attendees to find and buy tickets to your events on mobile.
Get ready to accept mobile payments
The adoption of mobile payment technology has slowly gained momentum in Ireland, with many High Street banks finally jumping on board. The introduction of Apple Pay has paved the way for businesses to take advantage of increased smartphone ownership, and every bank now seemingly has a TV advert promoting their iPhone integration.
Large multinational retailers such as McDonald's, H&M and Starbucks currently accept Apple Pay, with many smaller businesses already following suit. We expect to see more mobile manufacturers and service providers operating in the mobile payment space in the coming months.
Give targeted deals in store with Bluetooth beacons
Many businesses are complimenting their high street presence with a well thought-out social media strategy. Another mobile trend we predict will increase in popularity in 2016 is Bluetooth beacons. In-store beacons let retailers offer real-time deals and shopping inspiration to their loyal social media fans by pinging messages to users' mobile devices while they browse.
Bringing the mobile experience in-store lets companies join the dots between their marketing efforts and the final transaction easier than ever before. Tapping into this vein of rich data lets companies measure and adapt their marketing strategies to increase sales and revenue.
This trend will no doubt also be adopted by the events industry as they can create richer experiences and learn more about their attendees by adopted Bluetooth beacon technology within their events.
Embrace mobile flexible working
With more connected devices per head of population than ever before, an increasing number of forward-thinking business owners are seeing the benefits of letting their staff work remotely. Managers realise that offering a more flexible modus operandi can reap rewards such as increased output and a more stable, loyal workforce by empowering staff members to work from home. Unified communication applications such as Skype for Business, Yammer and Slack; all available for mobile devices, let colleagues stay in touch, regardless of their location.
Internet of Things (IoT)
We predict the biggest game-changer of 2016 will involve further developments in the Internet of Things. Smartphones and tablets will become increasingly central to a wider range of smaller devices and wearables that will let users become even more connected to their work and home environments.
Eventbrite are another great example of getting out in front of this trend with their release of apps for smart watches earlier in 2015. They also continued to invest in this technology with the announcement of an innovative RFID entry management system.
Being able to track and analyse the data outputs from these devices in a cost-effective and timely manner will provide even greater insights into consumer behaviour than ever, creating more revenue opportunities. Companies that embrace and utilise such technologies in 2016 and beyond will be in a strong position to provide a real competitive advantage, delivering greater scope for future growth.