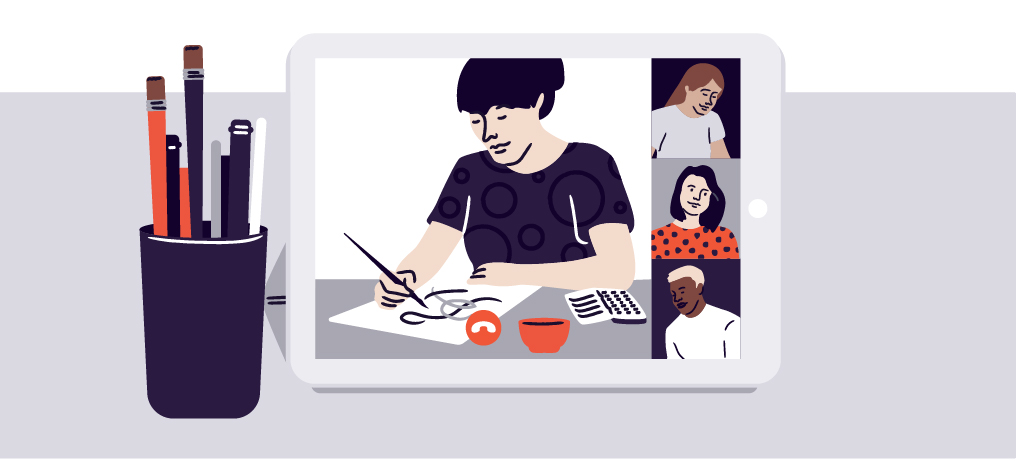 7 Ways Eventbrite Creators are Inspiring Others During the COVID-19 Pandemic
We're living in unprecedented times. With the government imposing social distancing, event organisers are being forced to postpone or cancel events. At Eventbrite, we've been lucky enough to see some of the creative ways our customers are tackling the crisis. If you're not sure how to keep your event in the hearts and minds of your audience, try taking your cues from these clever creators.
1. Ultimate Power are giving tickets to NHS staff
Ultimate Power, one of the UK's most popular Power Ballad club nights, has taken the decision to cancel all their events in March and April. They're giving guests the chance to transfer tickets to a later date, or request a refund. And better still – they're offering free tickets to all NHS workers for any future event. You can claim these by emailing the Ultimate Power team from an NHS email account or by sending a scan of your ID card.
2. Barry's Bootcamp is keeping people moving
Renowned for being one of London's toughest workout classes, Barry's Bootcamp is trying to keep everyone fit. The cult gym has closed its doors, but is running free bodyweight classes via Instagram Live. Mixing cardio and weights and lasting for almost an hour, these classes have gained followers across the globe.
3. Journey Further is boosting businesses
Although the COVID-19 outbreak is a stressful time for small business owners, it can also be the perfect chance to build skills. One example: marketing agency Journey Further is livestreaming a masterclass to help you take performance marketing to the next level. Aimed at senior marketers, the class will focus on how to create a winning marketing strategy and how to measure its success against your bottom line. The free event takes place on April 1, and you can register here.
4. Bread Ahead is teaching delicious new skills
With supermarket shelves sitting empty, isn't now the perfect time to learn how to make your own bread? The master bakers at Bread Ahead certainly think so. They're hosting free online baking classes at 2pm every day on their Instagram and are ensuring people don't feel the need to hoard by listing the ingredients you'll need the day before. Over the past few days, their mouthwatering classes have included cinnamon buns, filled doughnuts, and Italian grissini.
5. Defected are bringing the party to living rooms
Online events are always a possibility. Recently, Defected streamed a 12-hour virtual music festival from the Ministry of Sound. House DJs like Monki, Low Steppa, Sam Divine, and The Shapeshifters may have played to an empty club, but ravers across the country were able to join in from their homes. There are going to be more events in the pipeline, including an extended version of the weekly Defected Radio Show.
6. OTT Wrestling are turning to their fans
Unfortunately, it's not practical for all events to pivot – especially for ones that rely on close contact. To help cover the cost of cancelling their event, OTT Wresting's set up a Gofundme page. They passed their fundraising target, which should help to keep the brand in business throughout the coming weeks.
7. Beatport are hosting a 24-hour music marathon
Starting on Friday March 27th at 8pm, Beatport will be broadcasting ReConnect, a global music event, in partnership with Twitch. Performances from 24 artists will be livestreamed from homes and studios around the world. Viewers can make donations, with the money going directly to benefit those most impacted by the COVID-19 crisis, and be in with the chance to win merchandise. Beatport will also be providing track IDs as songs are played, so fans can purchase any of the music they hear and support the independent artist and label community directly. RSVP here.
Seeking further support
Finances are probably at the forefront of your mind right now as an event organiser. You can find out about financial relief options in your country here. While crowdfunding is one way to boost your income, another option is to apply for a Facebook grant. The social media giant is offering $100 million (around £86 million) in cash grants and advertising credits for up to 30,000 small businesses. Apply here.
In the meantime, we're here for you. In the next few weeks and months, we'll be regularly updating our coronavirus resources with advice on running online events, managing your business, and supporting your community.