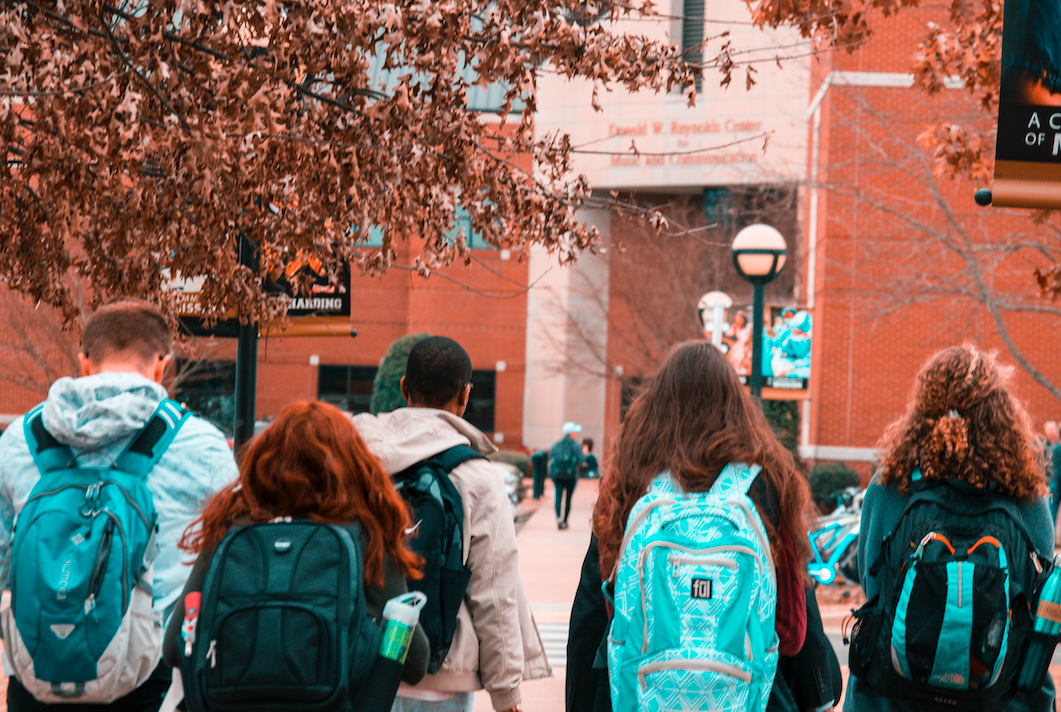 9 Clever Event Ideas College Students Will Love and Share
On-campus events play an important role in shaping the social and intellectual fabric of your university. We all know from our own college days how Freshers Week activities were an opportunity to make new friends, and RAG Week events were a chance to let your hair down one last time before exams loomed.
But if you want to draw a crowd, you'll need to look beyond the standard fare. College students nowadays are looking for new and authentic ways to connect.
Maybe you want a RAG Week with a difference, or want to run a special Pride event to welcome new students on campus.  Whatever it is, make your on-campus event stand out with these Instagram-worthy ideas.
TEDx talks
Did you know that the iconic idea-sharing forum TEDx started as a campus event at USC in 2009? Now, the platform encourages campuses to start their own version of the digitally evolved lecture series. Capturing such talks on video makes for powerful, potentially viral social media. For details on how to start a campus TEDx, visit the website.
College campus food festival
Reach out to local food vendors to organise a campus food festival. Not only does this allow students to support local businesses, it lets them study on a full stomach and adds some variety to the usual canteen fare. Add plenty of healthy and vegan-friendly options and this is a guaranteed hit!
24/48-hour film festival
Anyone can make a short movie with the user-friendly digital tools at our disposal today, and college students love their newfound freedom to stay up all hours of the night. Give them the opportunity to make something creative and impactful with that time. Come up with a list of themes and some basic ground rules on length and subject matter. Themes get handed out based on a lottery, and teams have 24 or 48 hours to complete their film. Pick a day to showcase entries in a theatre setting, complete with snacks and awards. 
Community service events
Millennials love expressing their values online, but 80% of them feel it's essential for people to come together in person to promote positive change. Invite them to be that change. Team up with an organisation outside of campus to promote and orchestrate a meaningful community event. For instance, cleaning up a local beach, organising a themed open mic event, or raising awareness with a special class where all proceeds go to a cause. 
Craft workshops
Host a workshop where students can make their own student accommodation decorations — think plant hangers, terrariums, or recycled frames for their art. Get inspiration from Pinterest, Instagram, or Etsy for the latest crafting trends. 
College-friendly cooking classes
Cooking classes keep students healthy and prepare them for being more self-sufficient. But make sure your cooking classes have an enticing theme and plan dishes that are easy, cheap, and college-student friendly: pasta, stir fry, homemade ramen, or any other one-pot wonders that can last a couple of servings.
Create a student mentorship program
Look to Big Brother/Big Sister programmes for inspiration to pair up senior students with first years. You can also be more specific with the pairings, like creating an LGBTQI+ mentorship program or event. 
Battle of the bands
You can count on any college campus to have a plethora of musically inclined students. Offer local bands the chance to perform in a bigger on-campus venue and compete for best-in-show. Even if it's not a "battle," you can still theme the event based on music genre or make it into a mini-festival with food stands and dance floors. 
Flash table tennis competition
A great way of getting to know people is over a friendly (or competitive!) tournament – make table tennis the focus of your next college event by hiring some tables and running a quick-fire competition. 
Need more event ideas? These community event ideas are also great for a college setting!