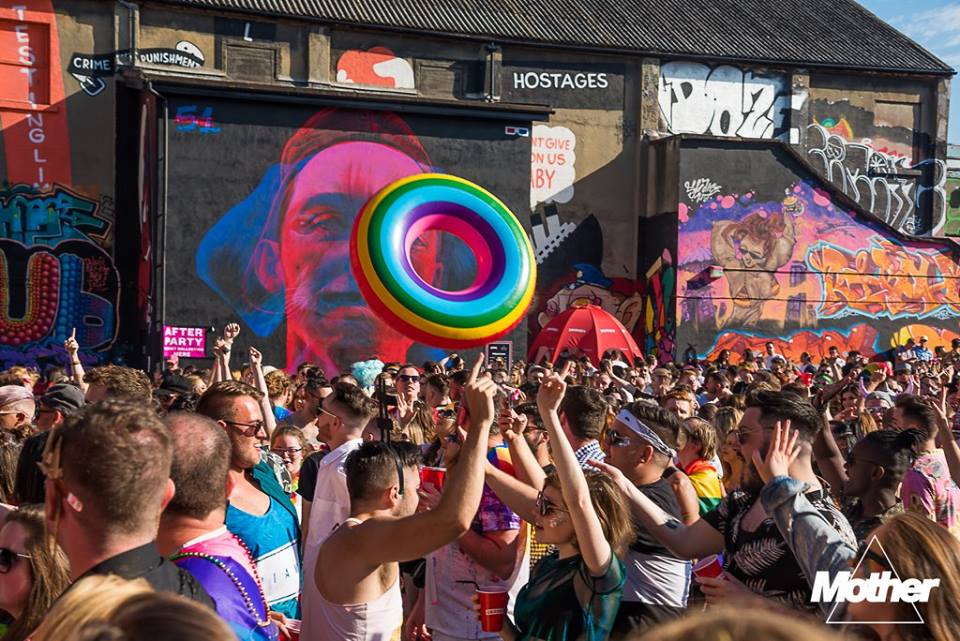 Celebrating Pride in Ireland: The Rising Roar of Mother Pride Block Party
Marking the 50th Anniversary of the Stonewall Riots, 2019 stands as an important year in the Pride calendar.
It's a time to reflect on the uprising that marked the turning point of the modern LGBTQ+ rights movement. A time to celebrate how far the LGBTQ+ community has come through love, togetherness, and acceptance. And a time to shine a spotlight on the hard work that still needs to be done.
The Stonewall uprising erupted in June 1969 when police raided a gay bar in Greenwich Village in Manhattan called the Stonewall Inn. It wasn't the first police raid on the famed bar, but this time the patrons fought back. The raid sparked a violent revolt, followed by days of protests.
The Stonewall uprising saw the protesters take a more militant approach to the harassment for the first time, where members of the LGBTQ+ community demanded respect, instead of asking for it. It was a powerful event – one that galvanised activism around the globe. It stands as the foundation of the modern LGBTQ+ rights movement that we know today.
Cormac Cashman, Event Manager and Club Promoter of Mother, shares how the significance of the Stonewall Uprising imbues Pride events with a deeper meaning this year.
"It's an important reminder that Pride isn't just a party. We're tracing it back to where it all began – remembering that you're a part of it and really knowing your history."
Cormac runs Mother Pride Block Party – the official post-parade party of the annual LGBTQ+ Pride Festival in Dublin City.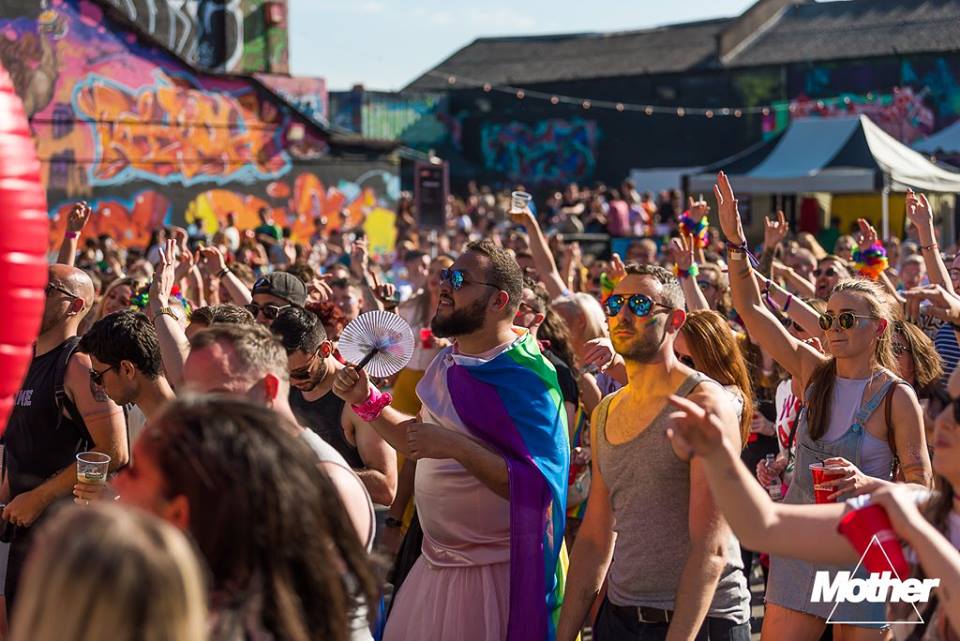 Cormac explains that the block party launched nine years ago on the street outside their club, Mother, in Templebar in Dublin. With Pride on the horizon, Cormac and the rest of the Mother crew wanted to do something special.
"We literally dragged our decks out onto the street outside the club and started playing music and it attracted a pretty big crowd."
Year on year, the party started attracting more and more people. Cormac knew they had created something special – but not entirely legal – so they quickly set about making the event official with the council and the Gardaí
Mother Block Party continued to rise in popularity, outgrowing multiple venues from the Meeting House Square to Tivoli over the past nine years.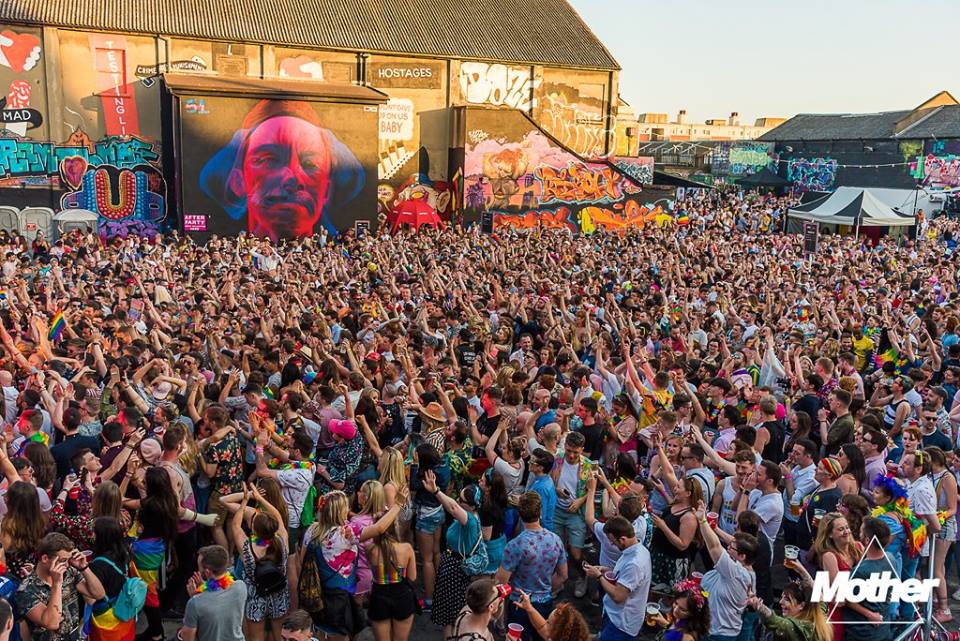 This year, to celebrate the 50th anniversary of the Stonewall uprising and the birth of the modern pride movement, Mother Block Party will double in size, taking over the grounds of the National Museum of Ireland at Collins Barracks on the quays. This is the first party ever of its kind to take place on the site in its three hundred year history.
Cormac shares how such a historic and spectacular venue seems fitting to mark this pivotal date for Pride.
"This is a moment in time that needs to be marked. It's a big historic moment for Pride, for Mother, and for this venue."
As the first country to legalise same-sex marriage equality by popular vote, Cormac feels that Pride celebrations are particularly meaningful in Ireland. The YES vote was undoubtedly the biggest show of support in Ireland to date. For a small country, there's no doubt that we're making a big impact.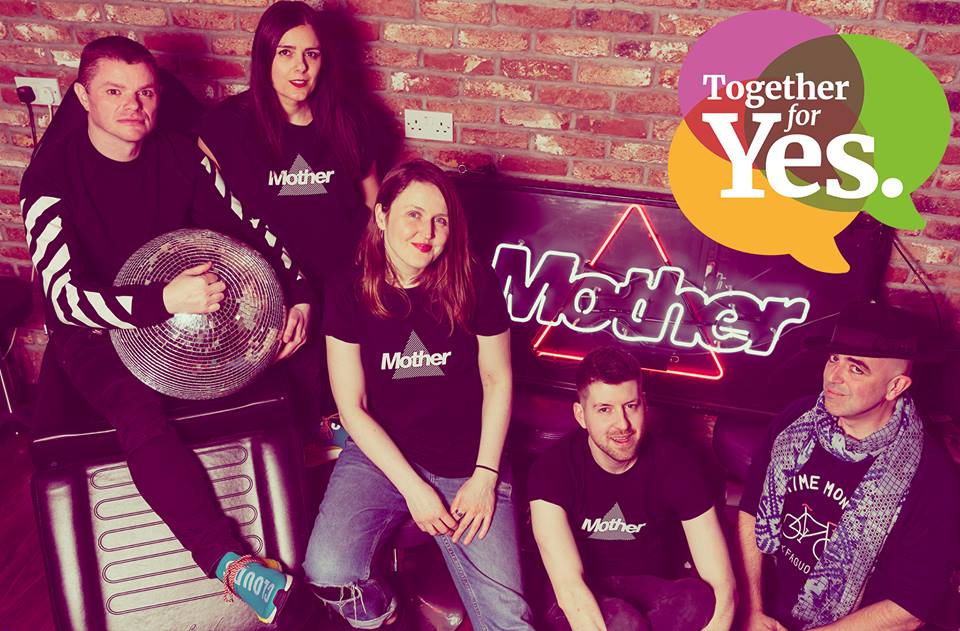 "Everybody had a say in it and people came through. Irish people are increasingly tolerant and sound, which can only feed positively into Pride because Pride is a celebration of inclusivity. So I feel like Pride has a special significance here."
But despite the incredible strides that Ireland has made, there is still more to be done. Pride stands as a celebration of what has been achieved to date and a political statement of how far there still is to go.
"Pride gives us an opportunity to come together and celebrate as one, pay homage to the giants whose shoulders we stood on to get here, and it acts as a beacon to younger LGBTQ+ people, showing them they aren't alone."
"It's also a platform for us to fight for the rights of our LGBTQ+ brothers and sisters in less fortunate circumstances, for example, there is a ton of work to be done around trans rights in Ireland and it is important that we, as a community, fight together for these rights."
Cormac explains that a strong sense of community is key to the success of events that celebrate inclusivity and belonging – something which can be traced right back to the roots of Mother. Mother works closely with GCN charity, of which 50% of all profits go to the movement.
The Mother crew want this feeling of community to trickle down into the attendee experience too.
"Community is an important thing for us. Mother is like a family – it's a weekly club with three hundred people. It rotates so people come and go and Pride is the one chance for us all to come together – all the regulars – and we are like one big family, which we love!"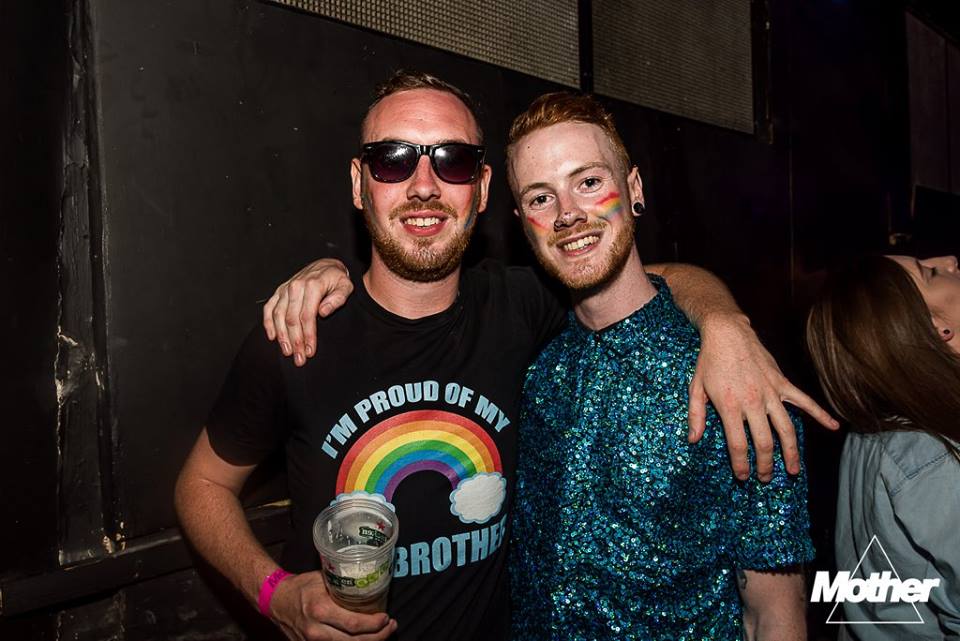 This community vibe is also fuelled by attendee feedback. Each year the Mother crew send out Eventbrite surveys to gather the thoughts of their attendees. This is an important step to show that they value the opinions and support of their attendees and want to give them a say in how the event moves forward.
"Attendee feedback plays a huge factor in making improvements year on year. It's really important for us to hear both the good and bad from customers so we know what's working and what needs work. Every year we take feedback on board, improve the party, and keep it moving forward."
Choosing sponsors carefully is also critical for a seamless attendee experience. Cormac explains that working with someone who is aligned to their values and truly believes in the LGBTQ+ movement is a top priority when it comes to sourcing sponsors, and keeping them. 
"I think it's always important to work with sponsors who want to build a tangible connection to the LGBTQ+ community. We like to see our sponsors engaging with the LGBTQ+ community outside our events as well as at them."
The headline sponsor this year is Smirnoff who has twenty-year history supporting the LGBTQ+ community, as well as ongoing partnerships with Dublin Pride and Mother Pride Block Party.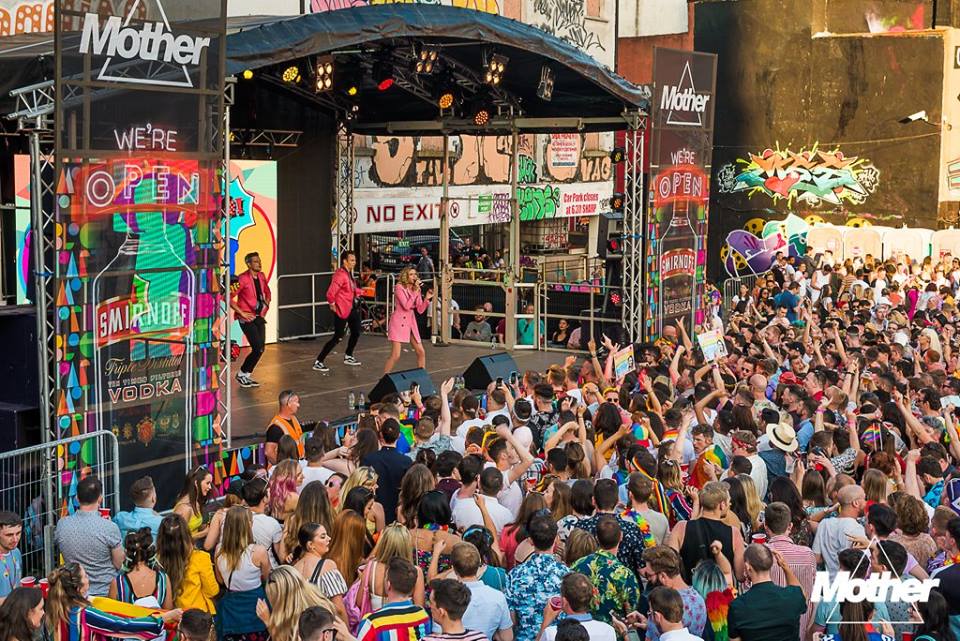 Remembering his first ever Pride experience, Cormac remarks on how incredible the growth of Pride has been in Ireland.
"When I first marched in Pride I was 19 and it was a much smaller affair than it is now. It has grown massively in the last five to six years here. It's also a much more professional outfit now – much bigger and better organised."
The growth and support of pride is a testament to the courage and dedication of the LGBTQ+ community in Ireland and around the world. It shines a spotlight on the bravery of the LGBTQ+ community and raises awareness of the work that still needs to be done. It's a moment in time to celebrate and show support for a community who have worked hard to achieve equality, acceptance, and inclusion.
"To me, Pride is an important statement of respect and acceptance, it's a celebration of what an incredible community we are and a platform to fight for the rights of our LGBTQ+ brothers and sisters."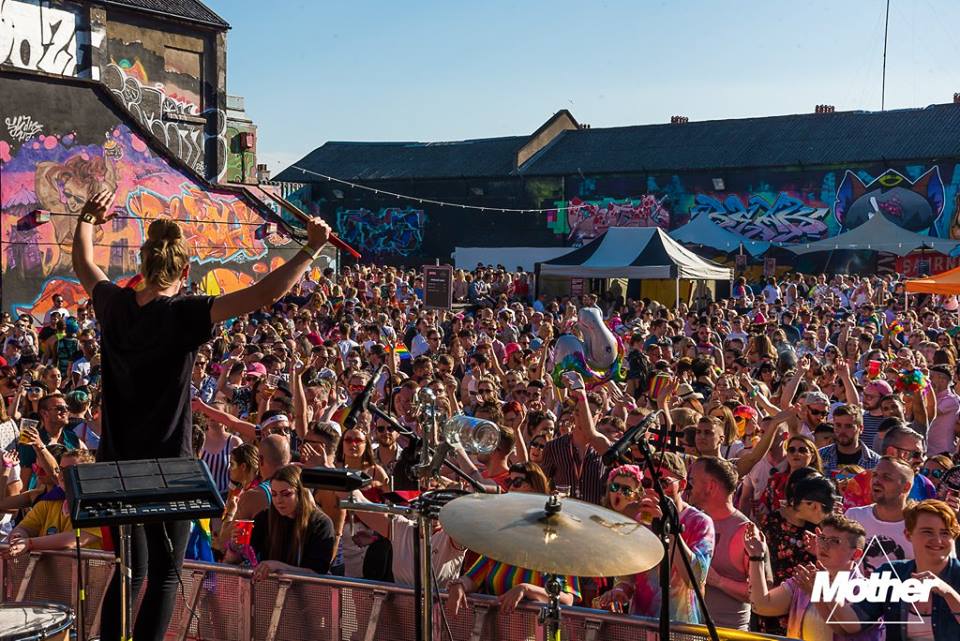 Mother Pride Block Party takes place on  June 29th at the National Museum of Ireland and is set to be the biggest and best Pride block party yet! This year the party will expand to two stages with Danish popstar MØ set to headline, along with performances from Pillow Queens, Paul Ryder, Daithi, and much more, for the ultimate post-parade party. 
To find out more about how you can leverage events to make a difference, download our guide to creating purpose-driven events of your own.