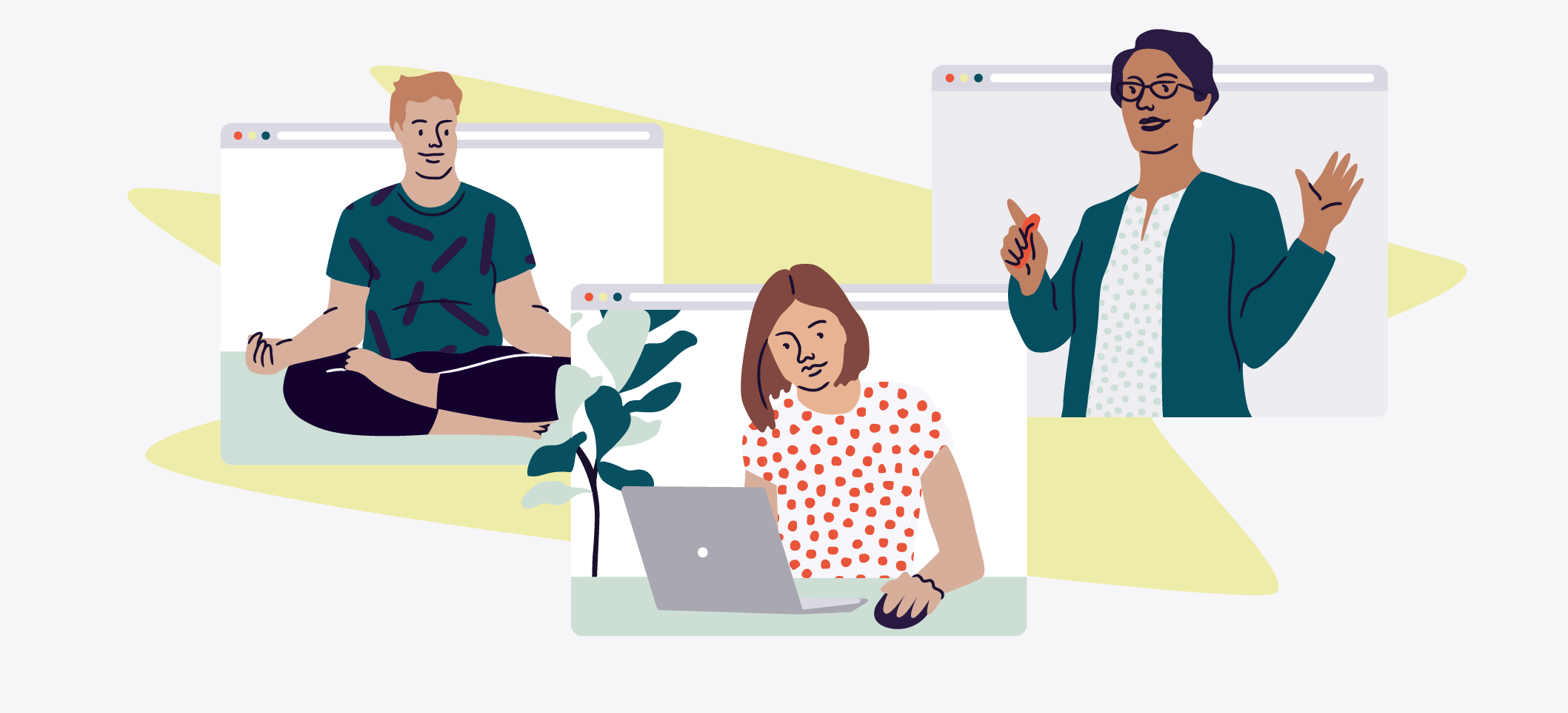 Cue the Digital Confetti: Eventbrite Exceeds One Million Virtual Events in 2020
We've said it before and we'll say it again – we're inspired every day by the determination and drive from the creators on Eventbrite's platform to bring people together despite the ongoing global pandemic.
While we're all eagerly awaiting the return to life as we knew it, with indoor dining, in-person schooling and big, live events, people continue to find ways to connect through our platform. In fact, we've recently surpassed one million virtual events on Eventbrite in 2020!
Leveraging Eventbrite's integrations with leading streaming services, like Zoom and Vimeo, creators have pivoted to online experiences quickly and creatively, reaching new audiences and bringing people together in a number of ways. From virtual speed dating and fun-runs to online ghost tours, here are some of the online event trends we've seen on Eventbrite throughout the COVID-19 pandemic:
Online dating, wedding and marriage events have taken off. In April alone, virtual marriage events on our platform increased 30x year-over-year! We've also seen a surge in online wedding and bridal events, with everyone from virtual first-dance lessons to vow writing workshops.
Virtual yoga is hot, hot, hot. Back in June, we had already seen a 50x year-over-year growth in online yoga events and we're sure these numbers are continuing to grow.
Learning is on the rise. There's been a notable rise in computer coding and programming language events on Eventbrite — almost double what we saw in 2019, and the vast majority (64%) are happening online.
People are celebrating virtually. Whether it was Mother's Day, Pride or Halloween, creators hosted online experiences and consumers flocked to them. Halloween specifically saw a 10x increase in virtual events on Eventbrite this year compared to last year.
Consumer search terms this year reflected the new variety of virtual events, ranging from "virtual run" to "quarantine book club." We've also witnessed fans reimagine concerts by creating collaborative listening parties online to honour their favourite artists. BTS (K-pop boy band) fans held a massive playlist party that lasted a whopping 48 hours.
We've got you covered, whether you want to join a Yoga class, watch a live comedy show, join the pandemic baking craze, or prepare for the U.S. presidential election. Stay connected, take on a new hobby, or recharge with a virtual experience that works for you – whatever that may be.