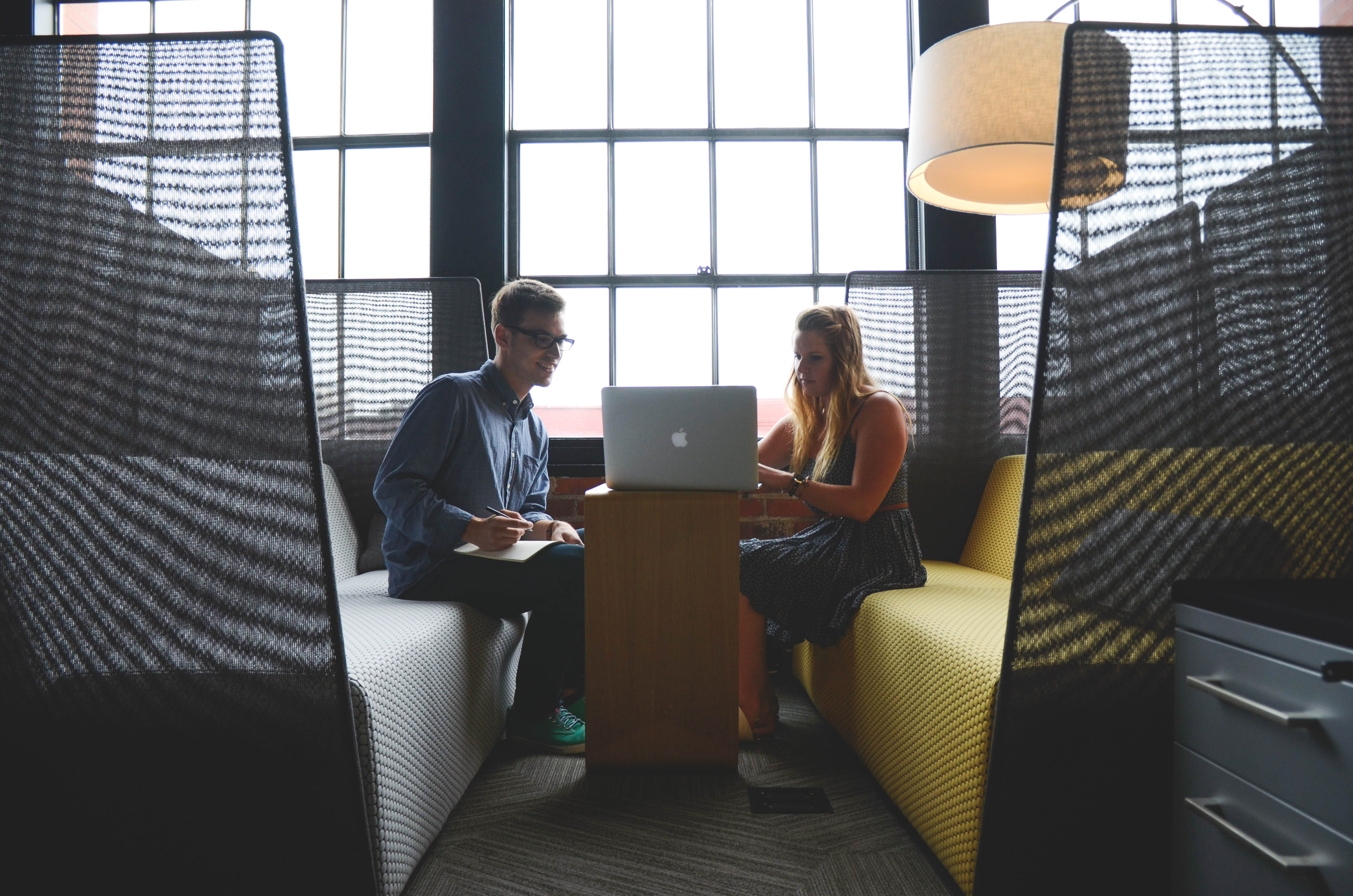 24 Stories – Meet the Creator of Cork's Newest Community of Marketers
A new tribe of storytellers is making waves in Ireland's marketing scene. 
Stephen Ryan, well-known Cork marketer and lecturer in CIT, founded 24 Stories a year ago to connect marketing professionals and students who were eager to continue learning.  We spoke to Stephen to discover the story behind Cork's newest community of marketers. 
Stephen explains that he always felt a bit envious of the Dublin scene, in particular when it came to marketing events. He shares that it's possible to go to a new event almost every week in the capital to expand your marketing knowledge. But for Cork marketers, attending events in Dublin means taking at least a full day out.
With digital and marketing trends in a constant state of growth, lots of Cork marketers were approaching Stephen to ask where they could continue to learn. While there are fantastic networks in Cork, like Cork Chamber and Network Cork, that allow professionals to come together, Stephen identified that there was a real gap when it came to outlets to help marketers to progress, learn from one another, and share ideas – so he decided to do something about it.
"Even if you've done a Masters and gone down the education route, that doesn't mean we want to stop learning. I thought there must be something in this – everyone can't be saying the same thing. So I decided to make a community."
24 Stories – a 'new tribe for storytellers' – came to life in November 2018 to bring marketers, students, graduates, and businesses together to share knowledge and find inspiration through regular talks, workshops, and bi-annual conferences.
Stephen's experience in CIT meant he was exposed to the kind of environments that are conducive to learning. For Stephen, a small, but diverse, group of people is ideal to encourage participation and bring a wide variety of ideas and perspectives to the table. 
"I was lucky enough over the years to teach in CIT and guest lecture in UCC.  I always felt that the small environment was really suited to learning because you learn from each other as much as from the guest speaker. So I thought if I could create that little vibe where I have a maximum of twenty-four people in the room, people will be more willing to put their hand up and voice their opinions in a smaller environment."
The aim of 24 Stories is to help people create better stories for themselves or their business.
"We've had lots of different stories over the past year, which have been really valuable. I believe marketing is all about storytelling, how you get the story out there, and what tools to use."
Stephen runs talks every month across four marketing themes – creativity, insights, digital, and traditional. 
Members can also attend four workshops for more hands-on learning throughout the year and get free access to two larger conferences.
The inaugural 24 Stories conference launched in Fota Island Resort in May for a full day of thought-provoking panels, interactive workshops, and stories from an impressive lineup of speakers from Vogue Williams to Chris Kubby. The conference was a huge success and returned to Fota for its second edition in September. 
When it comes to choosing topics and speakers to focus on, Stephen aims to never repeat himself. He says it's important to keep introducing new themes and topics that will help his members to grow. Stephen is always on the lookout for speakers and industry experts to share knowledge and drive the community forward. His approach is to come with a simple topic and then find the right people to bring it to life with great stories. 
"I am always looking to see who's on-trend and what they're talking about. I'll look to see if there's a relevant topic or if I hear of someone interesting I'll reach out. I've used LinkedIn very effectively. I would say the majority of my speakers have come via LinkedIn."
Stephen notes that the larger conferences have also really helped to grow his brand and, as a result, more and more potential speakers are approaching him. 
"After doing the first conference, people have approached me. I think the more you put out there about 24 Stories, the more people in this game who start connecting with you."
While guest speakers are a key part of the events, 24 Stories is all about inspiring member-led learning too. Stephen explains that his 'giving back' segment has been one of the most effective ways to achieve this. Stephen invites startups to come and share their stories with the community, and in return, members share marketing tips to arm the startups with actionable advice to help promote their business.
"I use it as a learning experience for everyone – the business and the group. The startup will come in and tell their story – how they started up and what their business is – and then I ask the floor for advice and marketing tips. We'll spend the rest of the event putting together 24 marketing tips that they can take away for their business. I've always believed that this is a community. It's not 'them and us'. It's a very relaxed environment, allowing people to learn in a relaxed way. Everyone is in this together."
When it comes to promoting events, Stephen says you should never underestimate the power of LinkedIn. 
"LinkedIn is powerful, especially if you're in the business environment and if you have speakers that are on the platform. Put it up there and make sure that you tag those speakers because their community will see that as well. And the great thing is most of the speakers will promote it for you because it's a business community and because it's relevant."
Stephen has tested many channels to promote events, from social media and PR to radio and podcasts, but the medium which he found to be most surprisingly effective was speaking at other events.
"I did a talk for Bank of Ireland Workbench. That opened my eyes to how even a small talk could be very beneficial because you're getting in front of a different audience. They're right in front of you and they see you for who you are. And it's not just another ad."
For Stephen, running events is a constant learning curve, and feedback is an essential part of the process. Stephen says he's lucky that he has a member base that he can tap into for face-to-face feedback. He also uses surveys and monitors online conversations post-event.
"I'm a big believer in looking back to see what the conversation piece was online. You'll get very honest opinions because people will really only say what they love or what they really dislike. It's one extreme or the other and the stuff in the middle usually gets forgotten about."
When it comes to advice for first-time event creators, Stephen stresses the importance of organisation, event tech, content plans, and staying calm.
Here are Stephen's top tips:
1. Choose a reputable ticketing platform
"I've used Eventbrite for everything. It has been really good because it means I don't have to set up an e-commerce function on my website. When you're a startup and you know it's going to be further down the tracks before you start being profitable, you need a system that's reputable and Eventbrite is. People trust it and that's the key. The reporting function is great and the notifications let me know many ticket sales are coming in – it notifies me via slack. You can also integrate it with Facebook and host events on your Facebook page. All of that just makes running events easier."
2. Don't panic about ticket sales
"Don't panic too much, because Ireland is very last minute. The ticket sales always come in at the very end. The tickets came in on the last week for both conferences – I think 60% of ticket sales came in the last week, if not more! I didn't know that at the start, but I spoke to a lot of other people who organise events and they said that the exact same thing happened to them. It's an Irish thing apparently! Or possibly a Cork thing. It's probably the nature of business as well."
3. Drip-feed event information
"Don't be overly obsessed with announcing the speakers in the beginning. You don't need to worry too much about it because people will buy the tickets once you have a good brand. I did that for the second conference and I sold just as many tickets at the start, without any speakers announced –  a bit like Electric Picnic and Web Summit! Drip feeding information is really effective. Don't put all the information out at the beginning because you'll lose momentum. I had more consistency with ticket sales this time compared to the first conference because I was announcing speakers as I went. I had a strategy of announcing a new speaker every four days. It gave me new content all the time."
4. Be organised
"Get all your branding stuff done early. It makes it more professional and it's those little touches that will make a huge difference to the people. Make sure you speak to your A/V company as well and get all the audiovisuals right from the outset. Make sure you have all the slides and that everything is working. With a good audiovisual company, you can't go wrong."
As for the future of 24 Stories, Stephen explains that it has been a very organic thing so far and now it's about building on that and growing the community. 
"This is still very early stages, and I'm growing something – but I think, just going by the feedback alone, it's clear that this is a very positive thing. And when people tell you they can't wait for the next one, that says a lot to me. That says something is being done right here. It's a very natural approach and a genuine community is being built. Ultimately that's what I've been trying to do from day one and I've succeeded with that goal so far."
We're excited to see what the future of 24 Stories has in store!
Want to learn more about creating events to make a difference? Download our guide to creating purpose-driven events of your own.