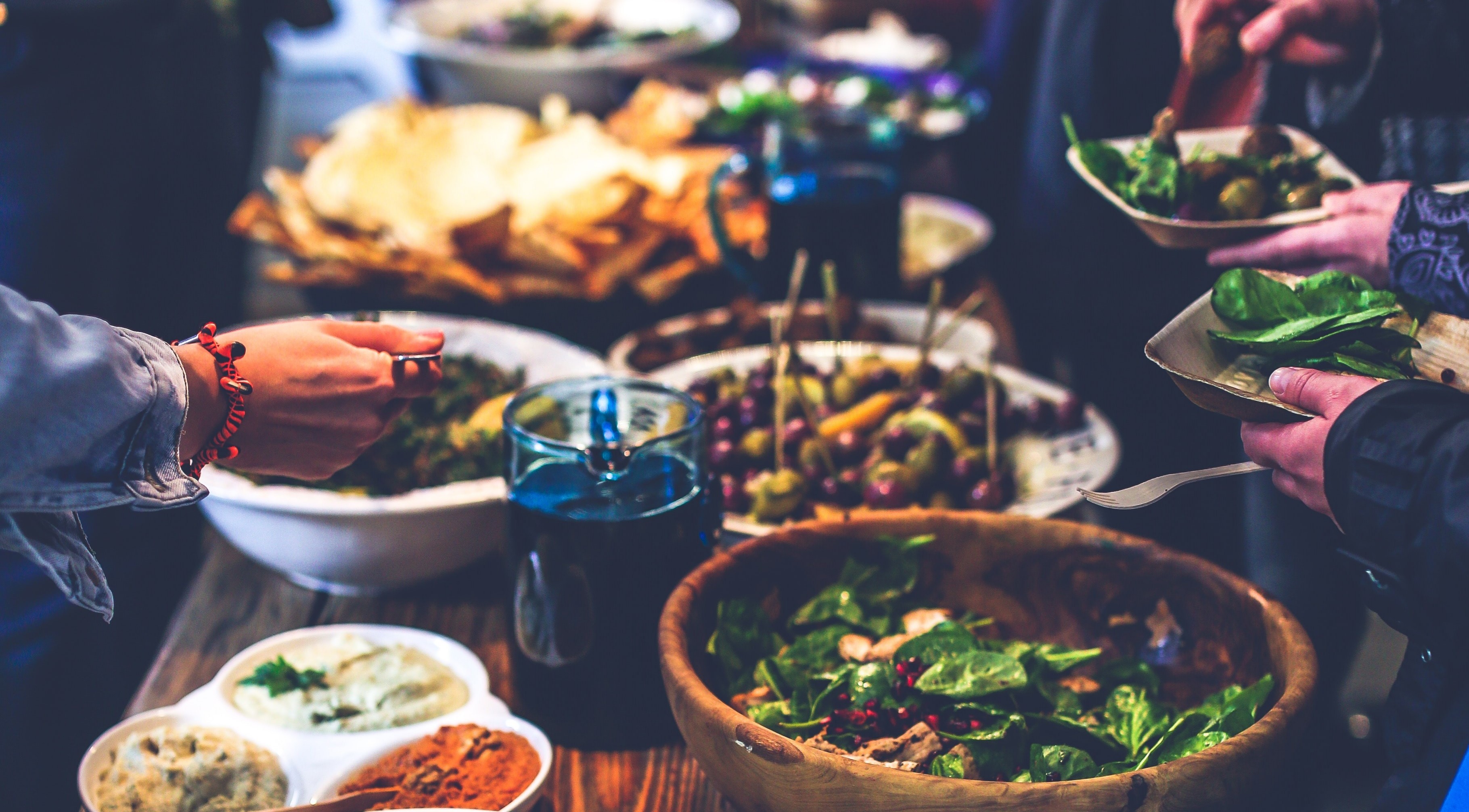 The Freshest Irish Food Festival Trends for 2019
Artisan producers, inspired chefs, fresh ingredients sourced from local farmers and foragers –  we may be a small country, but we're certainly not small on flavour.  The Irish Food Festival circuit continues to grow with more choice than ever before on offer for consumers.
Of course, with more events comes more competition, so it's important for festival organisers to stay on top of the freshest trends to keep your hungry visitors happy, inspired, and well fed. Here are the trends you need to know about to cater to every taste and culinary desire.
The 'meat-free movement' continues to rise
The desire for cruelty-free and ethically sourced produce is nothing new, but we will continue to see market focus to an even greater degree on the 'meat-free movement' as the number of people choosing a plant-based diet continues to grow. 
But supporting this movement doesn't just mean offering up plant-based solutions. More and more people are opting to go the flexitarian route, which means eating less meat and actively searching for meat that has been ethically reared. Brands that are committed to good animal welfare will be big business. 
Of course, the focus will continue to remain on locally-sourced produce as food lovers grow more and more conscious of sustainable practices.
Eco-conscious packaging trumps plastic
However, these sustainable practices aren't just being applied to food and drinks. We'll also see the rise of more ethical packaging. Single-use plastics are fast being replaced by multi-use and compostable options. This means working with traders to use biodegradable or reusable kitchenware. Excessive packaging will actually become a turn off for attendees. 
Musgrave MarketPlace reported that sales of eco-friendly products were up 198% in the first nine weeks of the year, with that figure rising to 228% by June 2019.
We'll also see more alternative and sustainable materials like wooden boards to serve dishes – they're reusable, eco-friendly, and they look great!
Excitement for fermentation bubbles up
It's not just awareness of sustainable and ethical practices that's shaping our food festival trends, but a heightened interest in our gut health too. More and more, people are becoming aware of the link between gut health and our overall health and wellness, placing a renewed focus on natural processes like fermentation. 
Think kombucha, kefirs, kimchi, sauerkraut and drinking vinegars. As demand for natural products that deliver added health benefits grows, you can expect to see a lot more fermented and probiotic-rich ingredients making their way into our food and drinks. As the trend gains more prominence, alongside the desire to play with new and unique flavours, we expect to see many more producers and vendors finding creative ways to experiment with fermentation.
Education through elevated experiences
As attendees become more interested in food, where it's coming from, and how it's prepared, education will become a key ingredient in the food festival experience. 
We expect to see an even bigger increase in interactive and customisable food experiences, like cooking demonstrations and masterclasses to engage attendees and get them involved. We'll hear directly from local chefs, farmers, and culinarians on their areas of expertise, especially on topics like 'grow your own', foraging, and bee-keeping. 
Talks around wellness and how to nourish and energise our bodies with more mindful consumption will also remain high on the agenda. 
The war on waste rages on
As consciousness of our impact on the environment and mindful consumption rises, we can start saying goodbye to perfect Instagrammable food displays, and hello to misshapen, wonky, and perfectly delicious fruit and vegetables. Don't be surprised to see more offal cuts being served too. 
The desire to use almost everything and waste nothing is becoming more and more ingrained into our food culture and will continue to grow in popularity. 
This war on waste also means we'll see a lot more simplified dishes using fewer ingredients, with a focus on achieving fuller flavours with less. 
There's no doubt that things are heating up in the Irish food festival scene and it's showing no signs of slowing down. The profile of Irish cuisine continues to rise, with our local produce and wealth of culinary talent finally getting the attention they deserve.
Amidst the growing excitement for Irish food, it's heartening to see our food festival trends moving in such a positive direction and genuinely embracing sustainability, health, and ethical choices at the heart of their operations.
Want to learn more about the ingredients for a successful food festival? Download our tipsheet on How to Delight Food and Drinks Event Attendees.