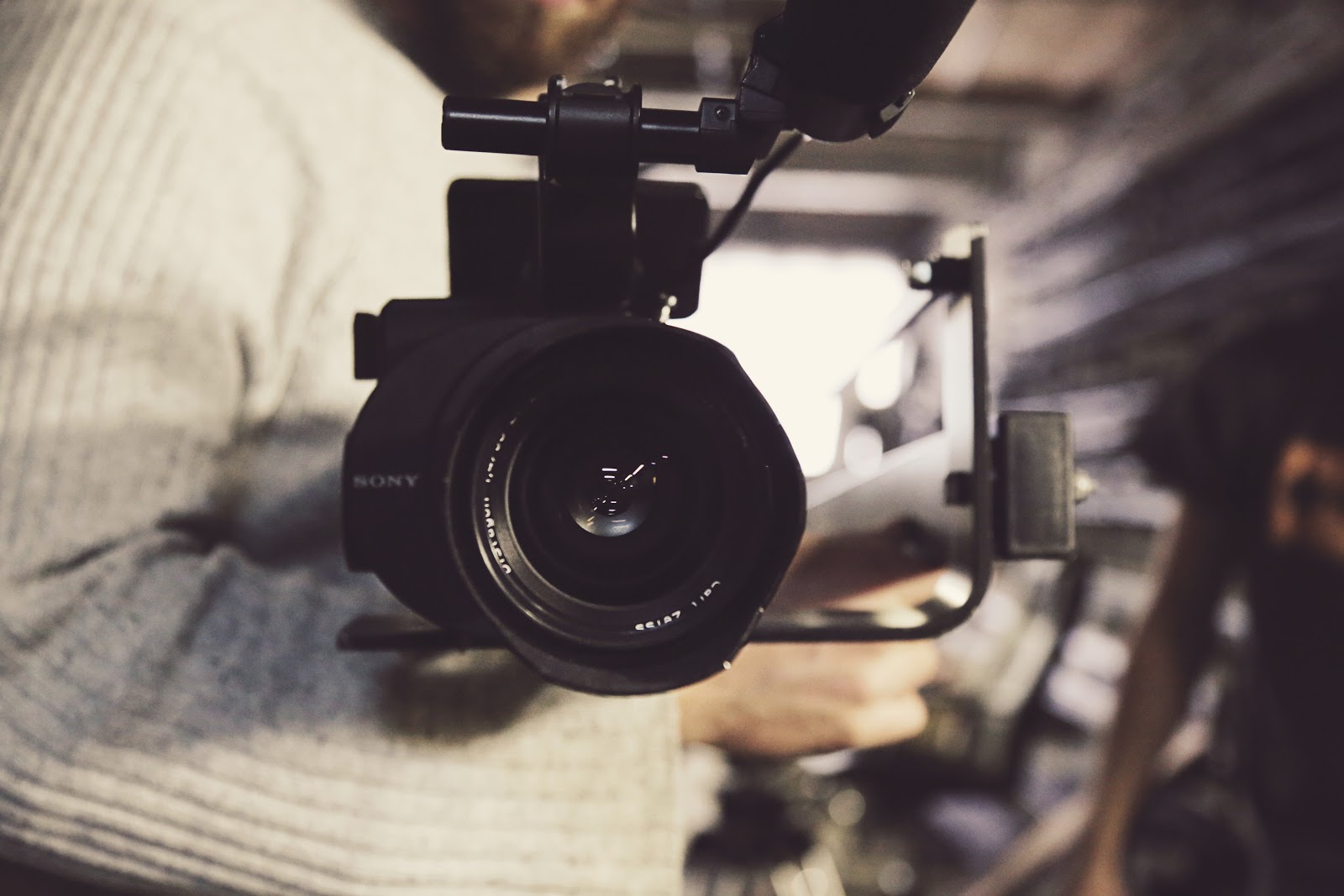 How to Master B2B Video Content for Your Next Event
Video content will be responsible for 82% of internet traffic by 2021, according to Cisco's VNI forecast.
This is a statistic that B2B event marketers can't afford to ignore. The events marketplace is more crowded than ever, and it's getting increasingly difficult to cut through the noise and reach your target attendees with quality content.
To stand out, you need to create engaging content that gives your audience a taste of the event experience. One of the biggest appeals of events is the interactivity – the opportunity to meet face-to-face, to network, to build relationships, and consume information in an immersive way.
The moving image is one of the most powerful mediums to capture and communicate this.
According to the LinkedIn B2B video report, 62% of B2B marketers rate video as the most important format they will use for content this year. It's a proven tactic to engage and convert audiences. So while tapping into video should be a no-brainer when it comes to marketing your next event, finding the right environment to reach your key decision-makers can be a challenge.
Enter, LinkedIn video ads.
LinkedIn ads give B2B marketers the ability to deliver relevant video content to the right people directly in their feed. Since the launch of LinkedIn native video in 2017, it has been growing in popularity with impressive results.
LinkedIn's beta programme showed that video was being shared 20 times more than any other content formats on the platform.
Here are our top tips for preparing and sharing video ads on LinkedIn:
Think audience-first
If you want to capture your audience's attention on LinkedIn, you need to make sure your video content is highly targeted and relevant. 86% saying they are more likely to watch a video that's relevant to their job and 75% are more likely to watch a video that references their specific industry. Effective targeting combined with content that addresses your audience's specific role and pain points is key here. This doesn't just apply to the video content itself – make sure you make the most of your headlines and intro copy to call out your target audience and highlight the value exchange.
We recommend a/b testing your video ads to find out what works best. Set up different campaigns to test variations of these elements and then optimise towards the best performing versions.
TIP: Don't forget to include subtitles too. 80% of video views on LinkedIn happen with sound off, so subtitles are essential to communicate your message effectively.
Take the time to tell your story
Many of the video stats that exist today are based on consumer video. This can be frustrating for B2B event marketers searching for answers around best practices. Contrary to much of the advice on video length, when it comes to professional audiences, shorter is not necessarily better. LinkedIn research revealed that the sweet spot for B2B video content is actually between 30 seconds and 2 minutes. Sure, completion rates tend to be higher for shorter videos, but that doesn't mean that your audience won't watch a longer video in full if you're delivering real value. Why not let your audience tell you what they like by a/b testing different video lengths?
Choose your objective wisely
LinkedIn video ads can be used for all stages of the funnel, from increasing brand awareness to generating leads and driving ticket sales. Sponsored Content on LinkedIn allows you to tailor your bidding approach to fit your campaign objectives. The bidding options allow you to optimise towards:
Building brand awareness with video views

Driving website traffic

Generating leads
Remember, a strategic approach to B2B video involves planning different creative approaches and formats to meet your goals throughout different stages of the funnel.
Quality is key
LinkedIn is a professional platform, so posting low-quality videos is a big risk for your brand. The Future of Video infographic from Irish video production company reveals that while three out of four people say they have been convinced to buy a product or service by watching a video, three in five have actually been put off by a bad explainer video.
Creating good-looking, professional video content for your event doesn't have to cost the earth or be difficult. Here are some basic tips to give your videos that professional edge:
Use a tripod to keep your shots stable.

When recording voice or sound, make sure to use a microphone to get the best quality sound.

Be mindful of light – natural light, especially on a cloudy day, is a pretty safe option. Use an LED light if possible to eliminate the risk of bad lighting.

Think about your soundtrack. Make sure that the audio elements of your video are the highest quality that they can possibly be.

Get your hands on some decent editing software and learn the editing basics. Good editing is essential to tell a compelling story.
Demand more from success metrics
73% of B2B marketers say video positively impacts marketing ROI. If you're going to commit to the time and effort needed to create professional B2B video content, you need to make sure it's working to give you the results you deserve. LinkedIn video ads offer a wealth of metrics to measure success, so make sure you're delving deeper than the standard impressions and views. Pay attention to more meaningful metrics such as completion rates and full-screen views to better understand the type of engagement your videos are receiving.
If you're looking to drive leads through your video ads, consider integrating Lead Gen Forms to track the number of leads your campaign is generating. Conversion Tracking is also an effective tool to examine the quality of your leads and the value they're delivering.
Don't forget to look at the professional demographics for a deeper insight into the type of audience you're engaging too.
TIP: Remember, not all metrics are equally significant to every campaign, so make sure you're tracking the right metrics to evaluate what success means to you.
UPDATE: A new invite-only LinkedIn Live beta programme has been announced, giving marketers the opportunity to live stream interviews, events and conferences to their audience on LinkedIn. The platform hasn't yet revealed when it plans to make this new video streaming service available to everyone, but is accepting sign-ups through a contact form on LinkedIn. Watch this space!
To learn more about creating great video content to drive ticket sales, check out our 2019 Guide to Video Marketing for Events.