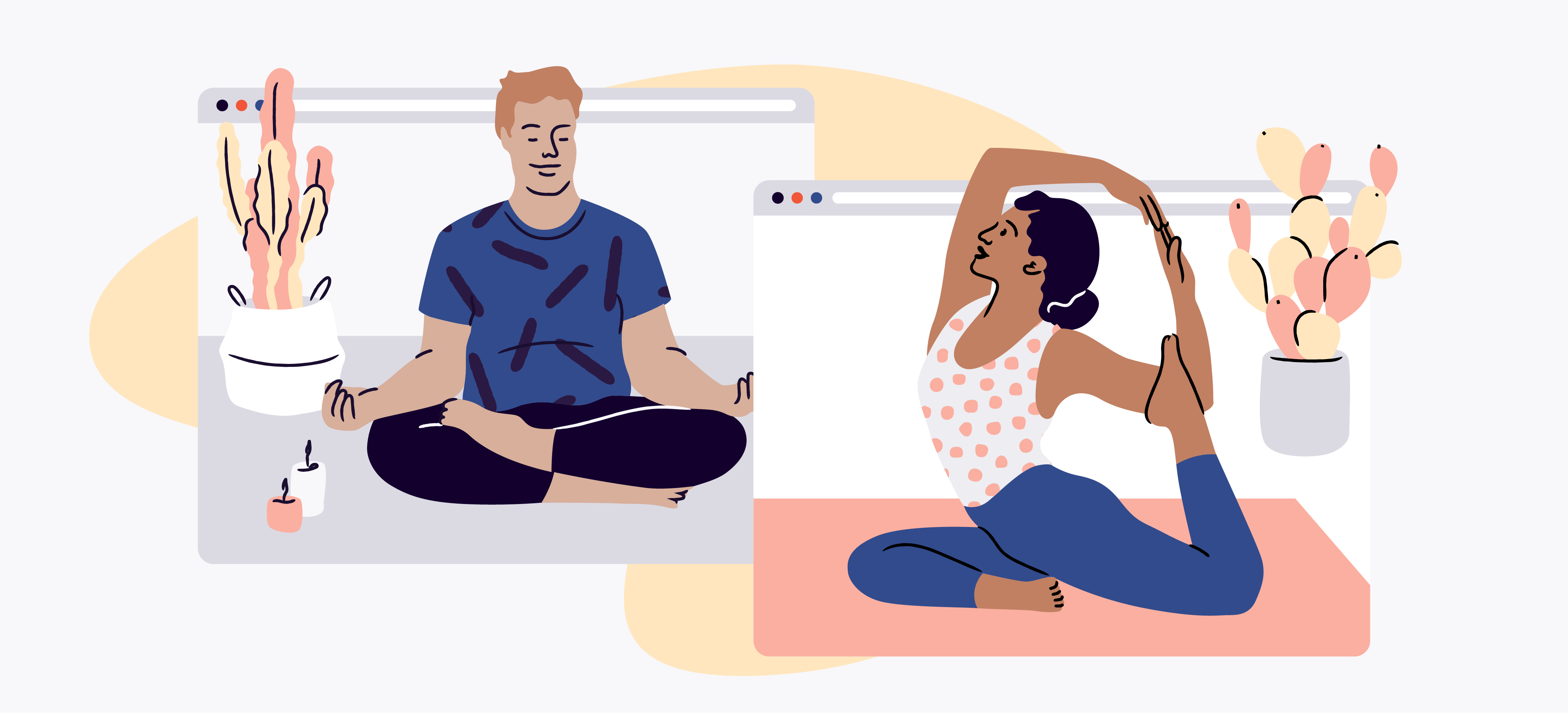 Om at Home: How Wellness Events Have Found Their Place in Lockdown Life
With daily routines up in the air and constant reminders of the global pandemic on the news, there's no doubt that the past few months have taken their toll on our mental wellbeing. If you've been feeling it, you're not alone: A study into the impact of lockdown found that most participants' mental health and wellbeing had been negatively impacted by social distancing and isolation measures.
So when gyms and fitness classes were forced to close their doors in mid-March, wellness instructors across the nation decided to step up and offer their sessions online. At the height of lockdown, around 25% of Eventbrite's online events were focused on health and wellness. A surge in interest for all things mindfulness and meditation showed that there was a real appetite for it, too.
Dietician Dr. Laura Stewart has been running Laura's Laughter Yoga sessions throughout lockdown. Unlike traditional yoga, there are no poses in laughter yoga. Instead, deep breathing and playful techniques are used to relieve feelings of stress and anxiety. For Dr. Stewart, wellness is a call of duty. She tells us: "If I can help anybody feel a bit better about themselves and a bit less stressed, I've done my job."
Coming to terms with the virtual world
Moving to an online model proved to be a huge learning curve for many providers who had never thought about teaching online before. Technophobic yogi Orla Punch, who usually runs her pop-up Punch Yoga classes in Dublin, needed some encouragement to get going. She also had to think outside the box to bring her hands-on teaching approach to the small screen.
To get around the lack of physical touch, she has her adult son demonstrate poses. "I give the instruction, they see the visual," she says. Having an assistant on hand gives Punch more freedom to interact with her class. "I can walk away from the mat and see people in the little boxes," she explains. "I can say 'Straighten your arm,' or 'Take your feet wider.'"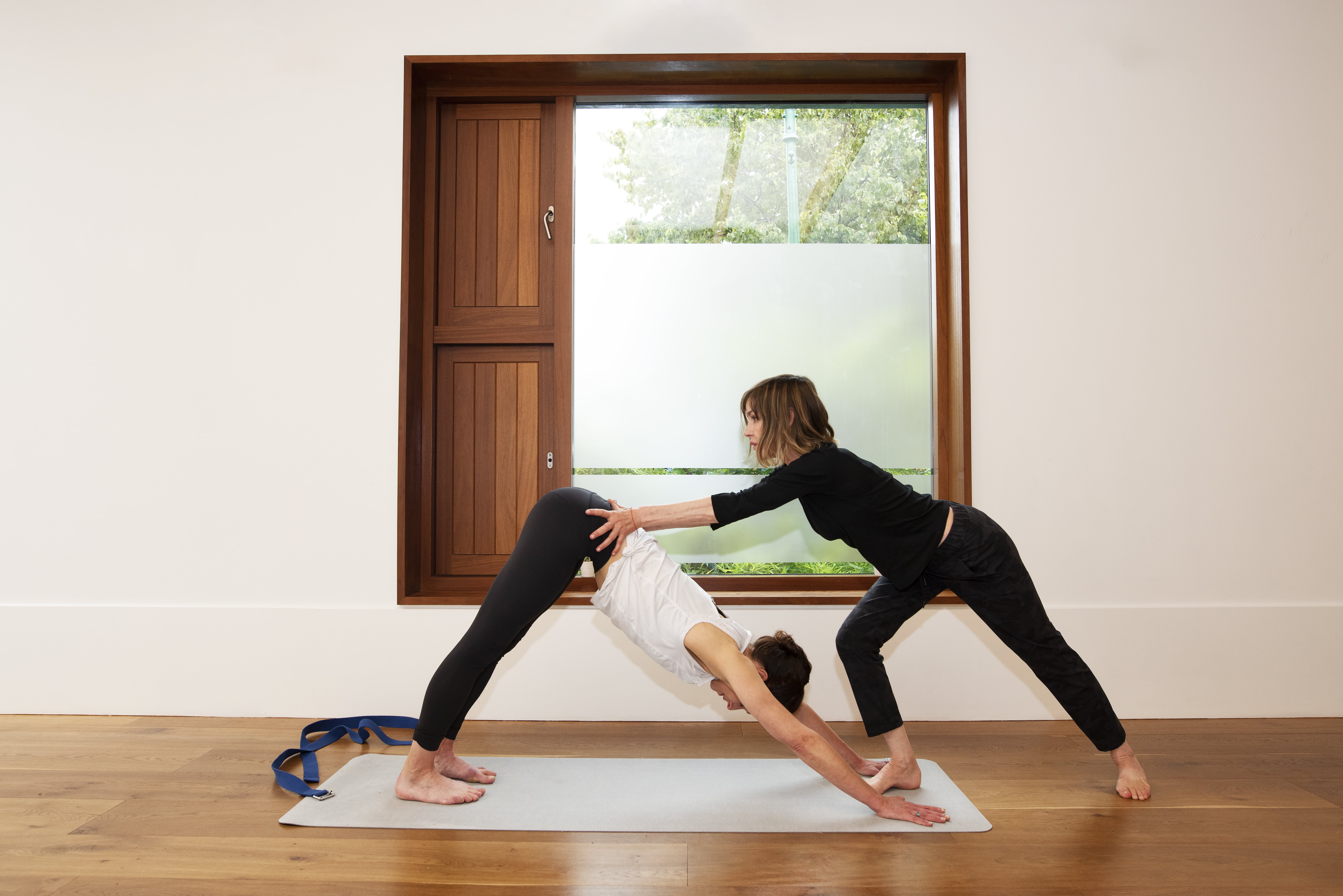 Taking stock of your blessings is important for good mental health. For Punch, there's one major silver lining in the COVID-19 cloud: the ability to work closely with her son. Expressing her gratitude for additional family time, she says: "We never would have had an opportunity to work together, ever, if it wasn't for COVID."
Making wellness more accessible
Another benefit of online classes is the ability to expand your audience. We're not just talking about global reach – although both Punch and Dr. Stewart note that they've had attendees from around the world. We're talking about people who may have existing anxieties that prevented them from attending in-person classes.
Punch notes that yoga can feel exclusionary to outsiders. "If somebody doesn't feel like a Lulu Lemon girl, I think it is quite daunting," she admits, explaining that her online sessions have helped people build up their self-esteem and confidence.
Dr. Stewart says that she's noticed a lot of newbies in her online classes, as people feel more confident about dipping their toes in the yoga water. Having this freedom is particularly important for classes like Laughter Yoga, which involve a lot of interaction and laughing out loud. "If you're the only person in that room doing it, you might not feel so silly," says Stewart.
Building connections and battling isolation
A survey by mental health charity Mind has found that loneliness has been one of the main drivers behind people's poor mental health during the COVID-19 pandemic. Online wellness events play a role in banishing these feelings of isolation.
Dr. Stewart says that a big part of her classes involves making everyone feel like they're together. After asking participants to introduce themselves, things get physical: "I get people to high five and do handshakes towards their camera, and try to get them to make eye contact."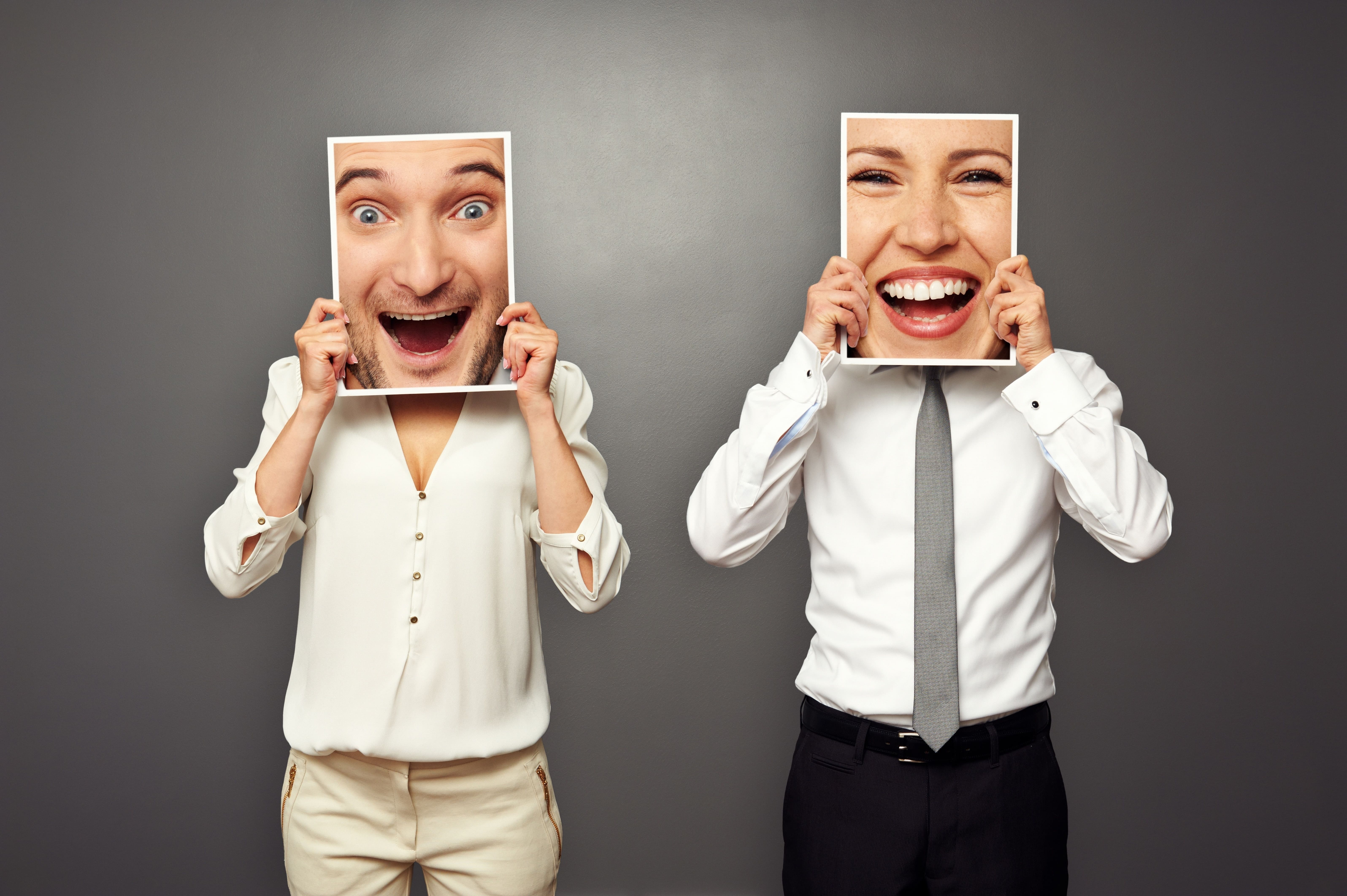 Punch, meanwhile, feels like lockdown has made us appreciate each other all the more. "I think we've all realised how much we need each other, we like each other, and want to be with each other," she says. "It's the shared experience we need."
The future of wellness
Teaching online doesn't mean an end to offline classes – far from it, in fact. However, running online classes has given many wellness practitioners new ways to reach out to audiences across the globe. Virtual events also give people more opportunities to try forms of exercise and meditation that aren't readily available in local gyms.
So, will wellness practitioners continue teaching online after the pandemic? "One hundred per cent," says Punch. "As humans, we really need [other] humans. Online, you see all these people [and] you feel you're part of the community."
With that in mind, it looks like remote events are here to stay. For more information on how to set up an online event, check out our online event resources. And head here for inspiration from other event creators who are finding new ways to bring people together.