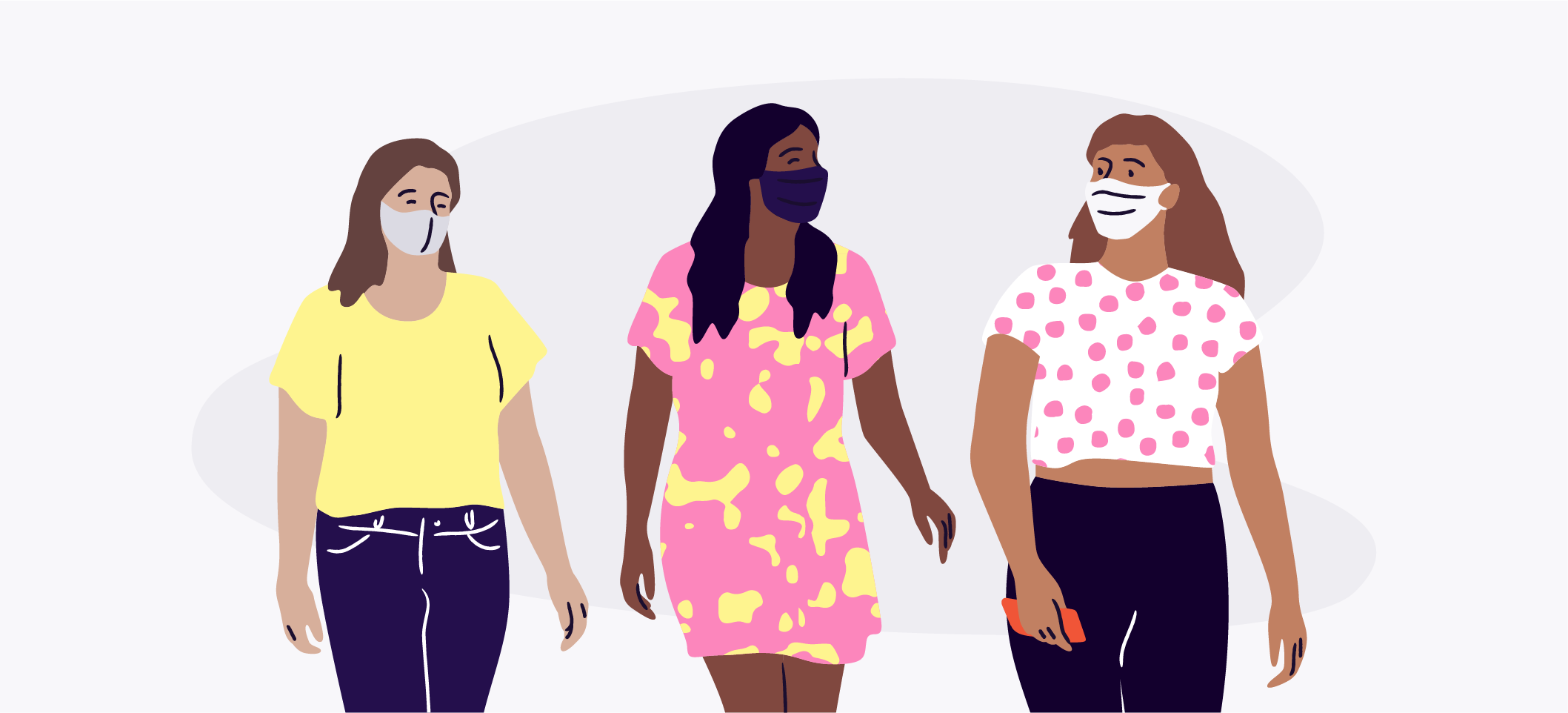 Pandemic Event Glossary: the Terms You Need to Know to Help Host COVID-19-Friendly Events
The COVID-19 pandemic and resulting lockdowns brought big changes to all areas of life around the world. These were heavily felt in the events industry, where bringing people together suddenly looked a lot different. Since the events of 2020, events professionals have had to get even more creative. Creators have adapted to restrictions by moving events online and, as lockdowns ease, figuring out how to make in-person activities as hygienic and socially distanced as possible.
Now that the roadmap out of lockdown is well under way, creators are hopeful that live events will resume this summer. Events will continue to have restrictions on them for some time though, so whether you're new to the industry or unsure how to approach things after the past year, this glossary will help you get to grips with running an event in the post-lockdown world. (Note that while this list can be used as a starting point, you should always check local guidance for the most up-to-date information.)
Behind closed doors
This term usually applies to a sports match or performance that takes place in a venue without an audience on-site. It's sometimes used for large livestreaming events where spectators can't gather in person, but can watch live from home.
Contactless
Avoiding physical contact with items that other people have touched, such as tickets or money, is an important feature of pandemic event safety. Contactless tickets allow event creators to scan from a distance, while contactless payment methods eliminate the need for typing in a PIN or handling cash during transactions.
Contact tracing
Contact tracing is the process of identifying everyone that a COVID-19 patient has come into close contact with since contracting the virus. The NHS provide a contact tracing app as well as official QR codes that venue owners can display to check visitors in, so attendees can be easily alerted if they need to self-isolate after coming into contact with a person who tests positive. Eventbrite also allows you to gather vital attendee information for this purpose.
Flexible refund policy
A flexible refund policy would allow people to receive a refund closer to the date of the event than is usually possible. This gives people the confidence to book tickets without worrying about losing money if restrictions are suddenly put in place or if they develop COVID-19 symptoms. You can learn more about this in Eventbrite's complete guide to refunds.
Hand hygiene
Washing hands regularly is a key way to reduce the risk of COVID-19 transmission. Placing hand sanitiser stations around a venue can help attendees to keep their hands clean without constantly visiting the toilets.
Hybrid event
Hybrid events have attendees both online and offline. Part of the audience joins in person, while the rest watch a livestream from home. This half-and-half approach is a great way to sell more tickets while venues have reduced capacities. It also gives those who are unable to attend in person a chance to participate.
In-person event
This refers to events that people can attend in the flesh, with the audience and the performers in the same place at the same time. Just like the good old days.
Livestreaming
Livestreaming is a way of sharing a live in-person or virtual event. People tune in from their computers or smartphones to watch the event from the comfort of their own homes. If you want to try your hand at streaming, get started with this guide to the basics.
Mitigation
This means reducing the impact of something harmful – in the current climate, it's often about reducing the risks of COVID-19 transmission. Part of mitigation is running a risk assessment – both for virus-related and other concerns – before your event takes place.
PPE
Personal protective equipment, or PPE, helps to protect the wearer against environmental risks. In relation to COVID-19, this means face coverings to filter out particles in the air. It can also mean disposable gloves if your staff are constantly handling money or tickets.
Risk assessment
A risk assessment helps you to ascertain whether your event is safe enough to go ahead, or if some aspects should be adapted. In relation to COVID-19, this could mean ensuring that there are enough hand washing stations, that the venue size allows for social distancing measures to be adhered to, and that there's little close contact between event staff and attendees.
Signage
Posters put up around the venue help to give people the information they need. In non-pandemic terms, this could be signs for the fire exit, information point, and toilets. Right now, it's about signage reminding guests of government guidance, including the need to keep apart from fellow event-goers and how long to wash their hands for.
Social distancing
Staying two metres away from anyone who isn't in your household or support bubble has been common practice since the COVID-19 outbreak. This aims to reduce the risk of transmission through breathing, coughing, and sneezing.
Staggered entry
Rather than letting everyone into the venue at the same time, potentially causing overcrowding and queues, staggered entry means giving attendees different times to arrive. That way, social distancing can easily be maintained at the door. Adding time slots is one of the ways Eventbrite is helping creators to maintain social distancing.
Testing
There are a number of tests that people can take to check if they currently have COVID-19 or have had it in the past. These include:
PCR test

: This is the most common form of test in the UK. A swab is used to collect RNA from the person's tonsils and nose. This is then sent to a lab, which can tell if the person has currently got COVID-19. Results usually take up to two days.

LAMP test

: Similar to the PCR test, but with less vigorous swabbing, this test uses samples from the nose, throat, or mucus. Results tend to be much faster, and can be received within a few hours.

Antigen (or lateral flow) test

: These tests can identify people with no symptoms, and use similar technology to pregnancy tests to give results within 15 minutes. A swab is inserted into the nose or throat, and then inserted into a tube of liquid.

Antibody test

: Unlike all of the others, antibody tests can't detect if people currently have the virus. Instead, they detect the presence of antibodies in the blood to see if it's likely that a person had COVID-19 in the past.
Transmission
This term simply means the passing along of a virus, like COVID-19, which is transmitted through small liquid particles when people cough, sneeze, breathe heavily, or speak.
Vaccine passport
This is a way of proving that someone has been vaccinated against COVID-19 or received a recent negative test result. As part of the health and safety requirements for an event, some creators may implement such systems before allowing attendees into venues.
Ventilation
As the risk of COVID-19 transmission is higher in places with poor ventilation, it's important to ensure that stale air is removed and replaced  with clean air. You can ventilate a room by opening a window, or by using a ventilation system in larger spaces.
Virtual event
A virtual event takes place wholly online, with no in-person element. This could be done live, via a streaming platform, or through a recording that people can access afterwards. Some are just as interactive as their in-person counterparts, with chat features, polls, and Q&A sessions. Find out more about how to run a great virtual event.
Keeping on top of it all
When it's time to plan your next in-person, virtual, or hybrid event, keep this glossary close at hand to help you stay on top of the key terms in the current climate. Create your next event with Eventbrite for even more support along the way.