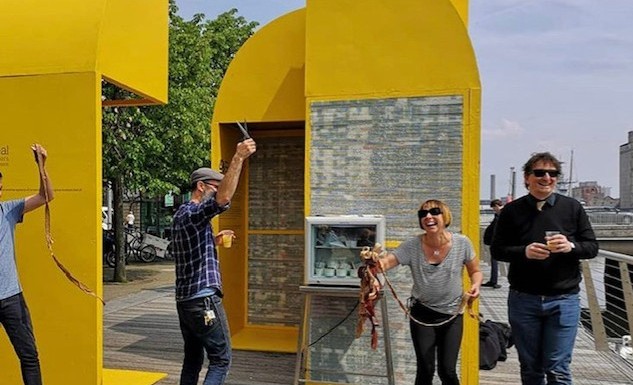 Passion to Project: How Design POP Fed Cork's Craving for Creativity
Last spring, six designers joined forces with six food and drink producers to create a festival that would put Cork on the map as the Irish epicentre for talent and creativity.
Design POP – a pop-up festival that unites design and food –  is the first festival of its kind in Ireland. We spoke to Irish architect and first-time event creator Amy McKeogh to discover the delicious details behind Design POP and what she learned from hosting her first event.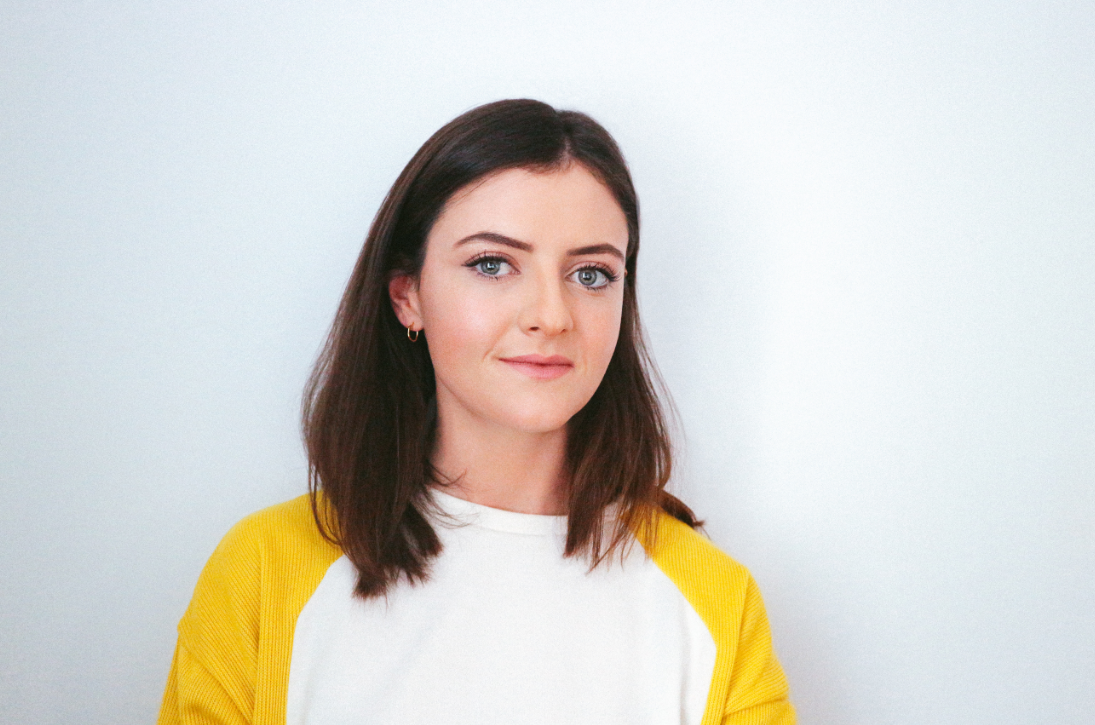 It was Amy's encounter with Clerkenwell Design Week during her time in London that inspired the idea. She was amazed by how the temporary installations could bring such colour and vibrancy to the area. Amy loved the idea of celebrating a city through design and watching how it brought people together to interact with public spaces. She thought something like this could translate beautifully to Ireland.
And so the idea for Design POP was born. 
Amy believed that Cork provided the perfect canvas to achieve her dream. 
'Cork is my hometown, but it is also a place brimming with creative talent and I wanted to celebrate and highlight all that is happening here.'
Amy realised there are so many unique spaces in Cork, that even Cork people weren't aware of, and thought it would be interesting to bring these spaces to life through creative installations. She was always interested in the idea of temporary structures – the immediacy of them and their power to elevate up-and-coming designers far more quickly than permanent structures. Amy wanted to explore how these installations could be used to animate unique spaces throughout the city and inspire community interaction.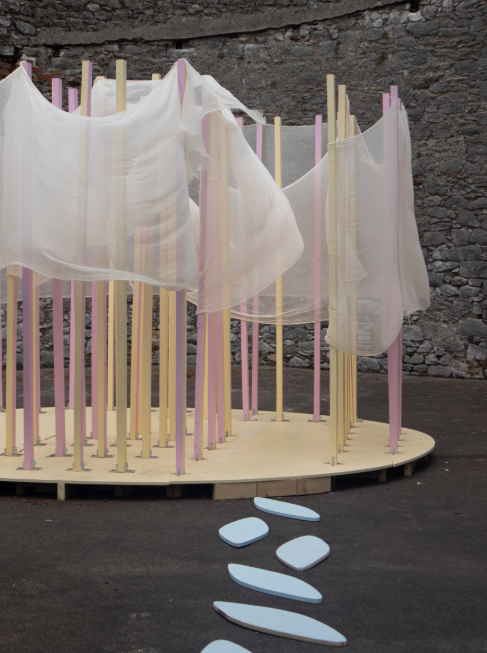 Of course, one of the most important parts of running a successful event is knowing your audience. Amy wanted to bring something to the festival that she knew local people would respond to – something that would make Design POP uniquely 'Cork'. 
The answer was obvious. It had to be food! 
Cork is known internationally for its rich food heritage and events like The Long Table were proof of how Corkonians love to embrace food in the public realm. And so the idea of weaving local food producers into the Design POP story came to life and cemented the concept of the festival. 
'Design POP is a design festival at its core, but the idea of a hybrid festival combining food and design emerged when thinking about what makes Cork unique. Food is an integral part of Cork's culture and international reputation. The hybrid festival is about giving the designers something to work with and to create something that has meaning and purpose.'
Design POP presented a feast of creative genius for the people of Cork. Amy selected six designers to team up with six food and drink producers to build a series of pop up pavilions that mapped out a brand new design and food trail throughout Cork city. Along with embracing the character of the iconic spaces, each structure was designed to capture the ethos of the food brand.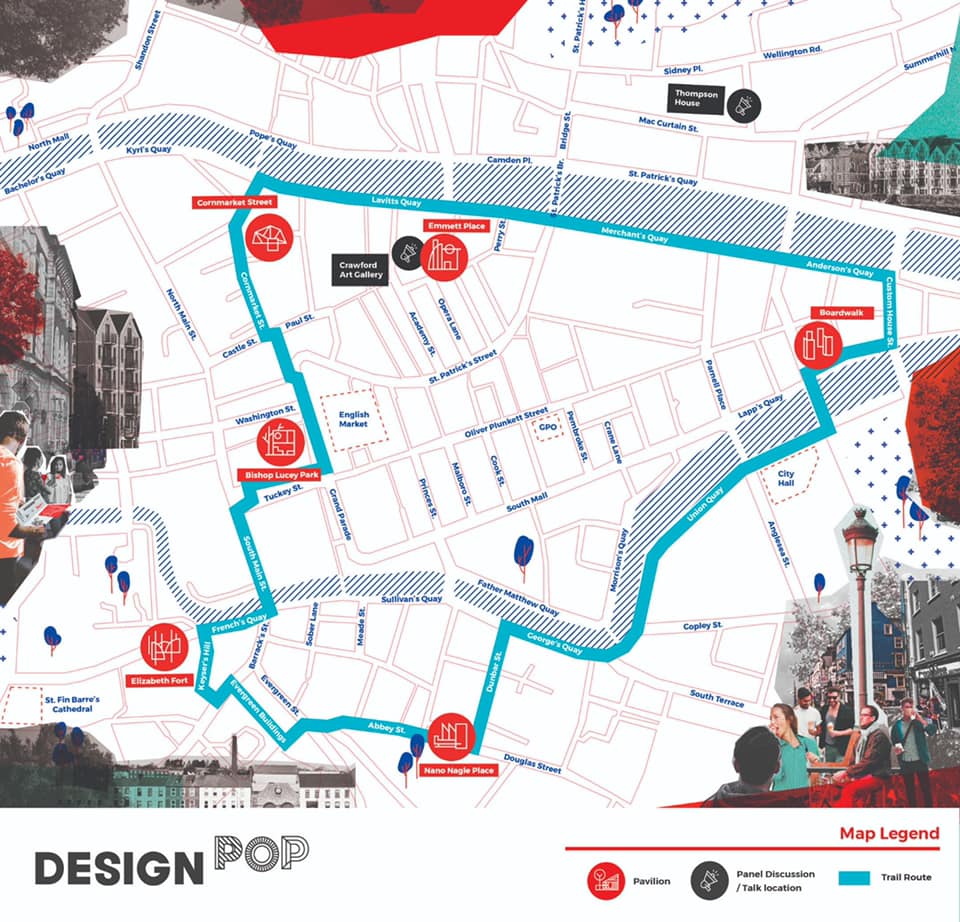 Amy loved how bringing food producers into the mix served to heighten the levels of interaction with the installations and make the festival accessible to everyone. She wanted the bespoke pavilions to prompt questions, open up discussions, and encourage engagement.
For example, the pavilion in Emmet Place created by visual artist Shane O'Driscoll and plant-based foodies, Banana Melon, sold stained glass style lollipops with snippets of Cork history attached to them. Amy loved the engagement this ignited and the idea that kids were walking around the city carrying Cork's colourful history with them.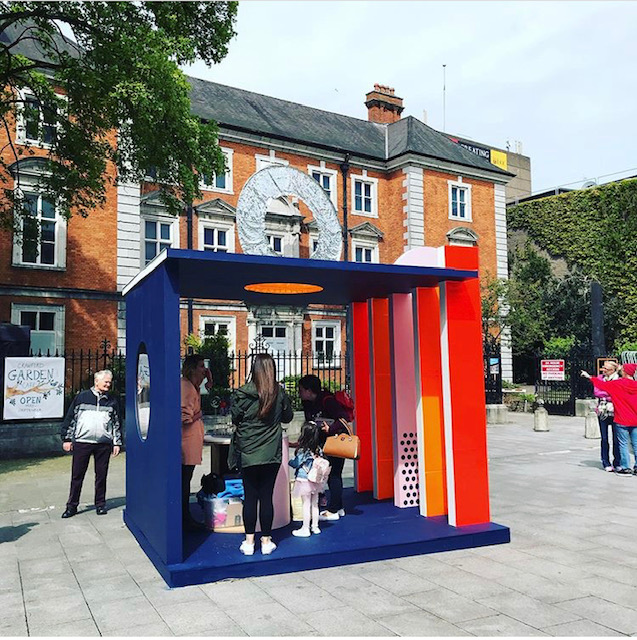 Amy added even more depth to Design POP with an exciting programme of workshops, conversations, and exhibitions that showcased the creative workings of designers and foodies alike. These talks were designed to illuminate the common ground between design and food. 
Topics ranged from gender balance in design to the importance of branding and packaging. Amy secured an impressive lineup of speakers that spanned the worlds of design and food, including Director of the Crawford Art Gallery, Mary McCarthy, esteemed Czech architect and designer, Eva Jiricna, and renowned Chef Takashi Miyazaki, who wanted to be an artist!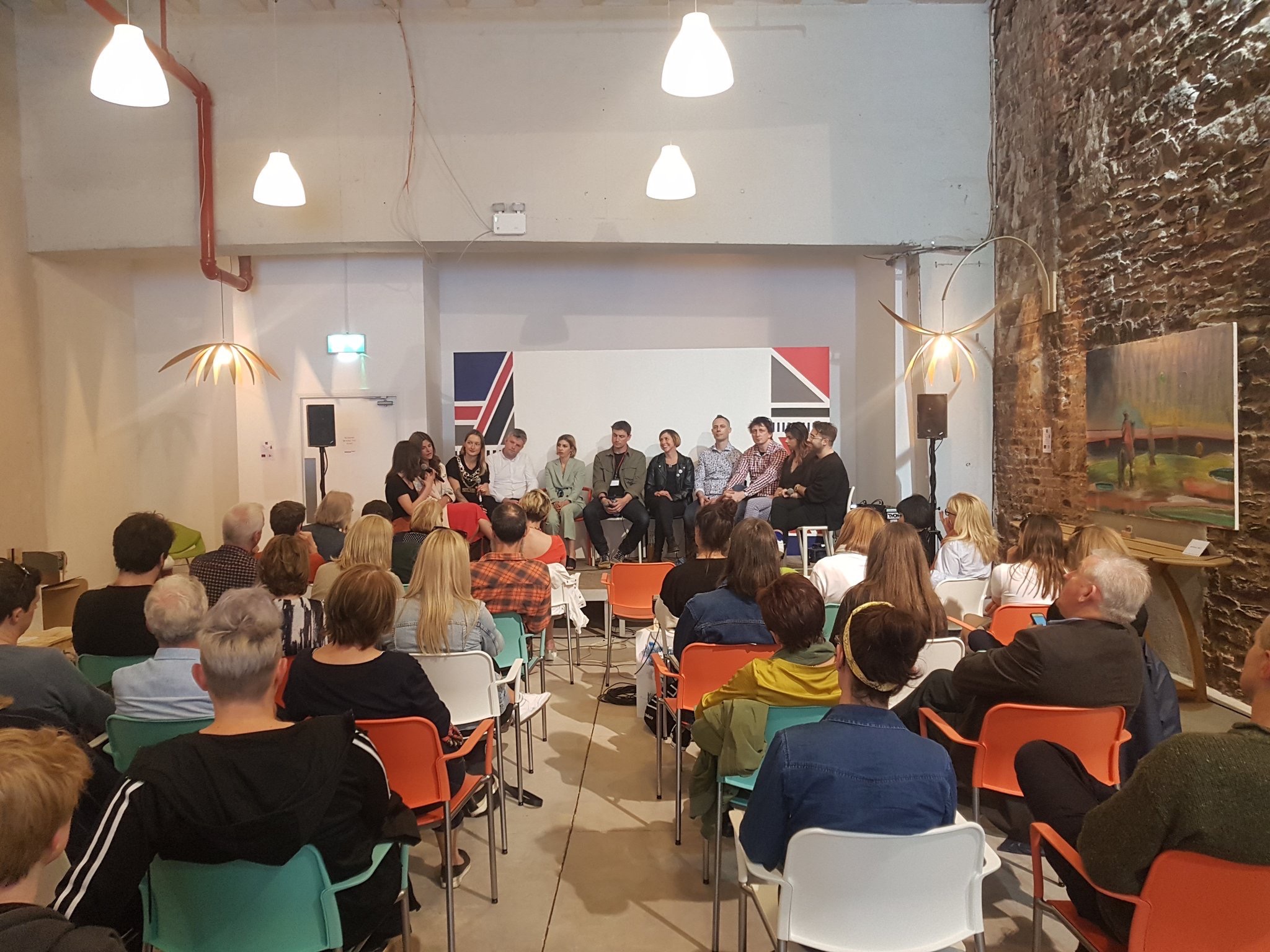 Thompson House and Crawford Art Gallery played host to these talks and exhibitions. Thompson House was first developed in the 1880s for Thompson Bakers who supplied most of the loaves and cakes in Cork City, so its history provided the perfect backdrop for a design and food festival.
Amy was delighted to have secured two such iconic spaces that champion design for her festival. She was blown away by the wealth of support from the venues, sponsors, and speakers alike. Amy pitched her idea to the Local Enterprise Office in October 2018 and was met with enthusiastic approval, giving her a short six months to turn her dream into a reality.
The Cork City Council and the Local Enterprise Office gave enormous support in bringing Design POP to life and the River Lee Hotel offered rooms to guest speakers travelling to Cork. Amy explains that Design POP couldn't have happened in such a short space of time if it wasn't for the backing and encouragement from the support network she had built around her. 
Which leads Amy to her biggest piece of advice for first-time event creators – 'just ask!' 
While it can be daunting at first, and there is always the fear of hearing the word 'no', there's nothing to lose by just asking. When it came to speakers, sponsors, and venues, Amy couldn't believe the number of people who wanted to help out and get involved. 
'People are kind and want to help – so trust in that. Start speaking to people, talk through the idea countless times, and be brave in your actions.'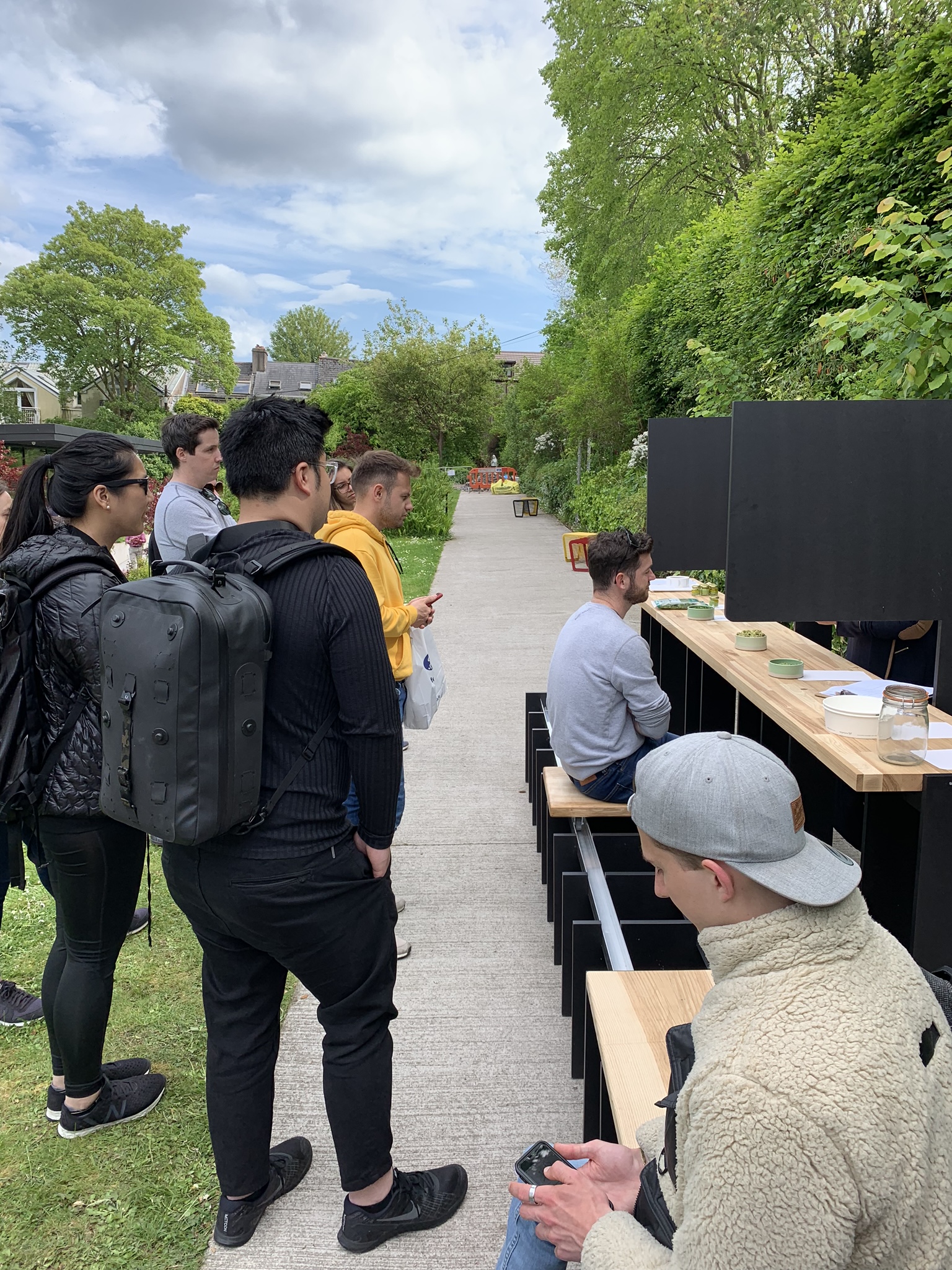 But Amy was selective when it came to partnerships. She explains that it's important to find partners who share in your vision. A passion for Cork, creativity, and socially conscious goals were central to Design POP, and that's why sponsors like Ballymaloe House and Cully and Sully provided the perfect partnerships to drive Design POP forward.
'Choose who you want to be involved carefully and ensure they have the best of intentions for the festival. Brand alignment is very important as I believe you need to share the same goals and vision to succeed together.'
Amy's final piece of advice is 'Know what you know, and know what you don't know.'
Don't try to do everything yourself! As it was Amy's first event, she knew she needed some help with the event management and the admin side of things. Finding the right people, with the right skills, to fill the gaps is integral to the success of any event.
 'You may think it's cheaper to just do it yourself, but in the long run, it's worth the investment to get it right.'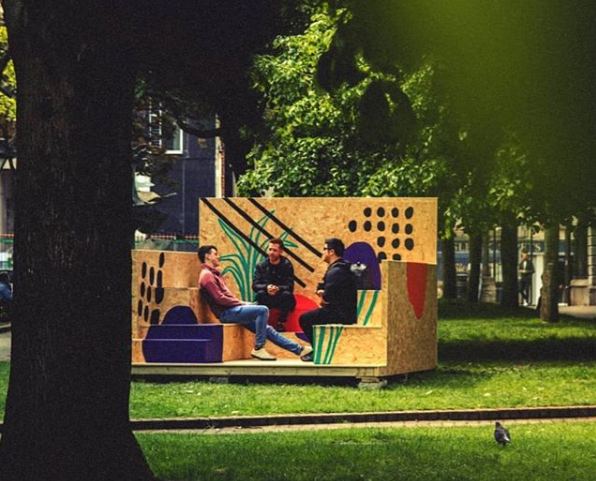 Amy admits that running a festival for the first time is a massive undertaking. But the never-ending to-do list, the all-nighters, and the little blips along the way are all completely worth it when you see your festival come to life for the first time. 
'There was one moment that sticks out for me when I was driving to Thompson House the night before the event. I saw the pavilion by Meitheal and My Goodness on Lapps Quay for the first time in all its glory. It hit me that this idea I had was actually real and happening in the morning. I think I screamed with excitement!'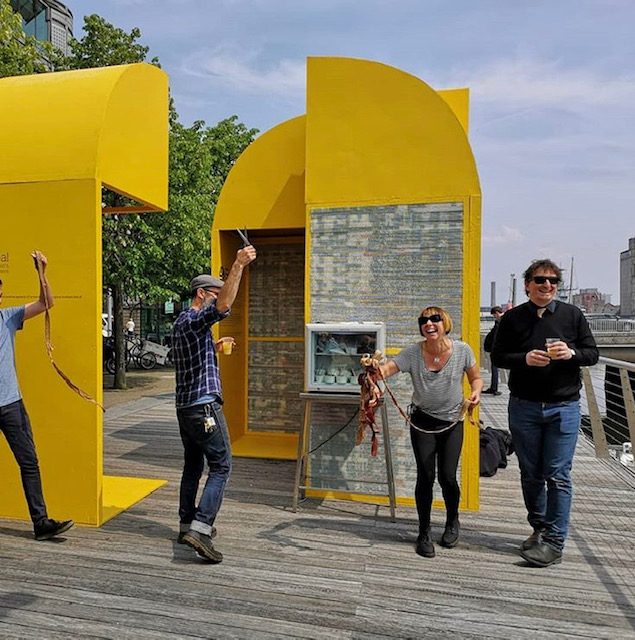 Not only was Design POP a huge success, but Amy shares how it has opened up a wealth of exciting opportunities for her since. 
'I have met a huge amount of amazing people and been offered the chance to speak at events like Kaleidoscope and Electric Picnic and work with amazing designers.'
As for the future of Design POP, we can look forward to its return next year with more designers, more installations, and more delicious collaborations in store.
'We are currently working on Design POP 2020 and creating new ways of making it bigger and better!'
Design POP is a festival driven by an unwavering passion for design and a deep understanding of people and places. Amy's thoughtful choices shone through in every detail of the festival, from the carefully selected spaces and meaningful collaborations to the wealth of support that surrounded her. Design POP was a vibrant celebration of Cork's creative talent and a dynamic demonstration of the power of synergy when two creative disciplines unite. 
We're already excited to see what Design POP serves up next year. Watch this space!
Have a passion of your own? Share it with others! Set up your first event!