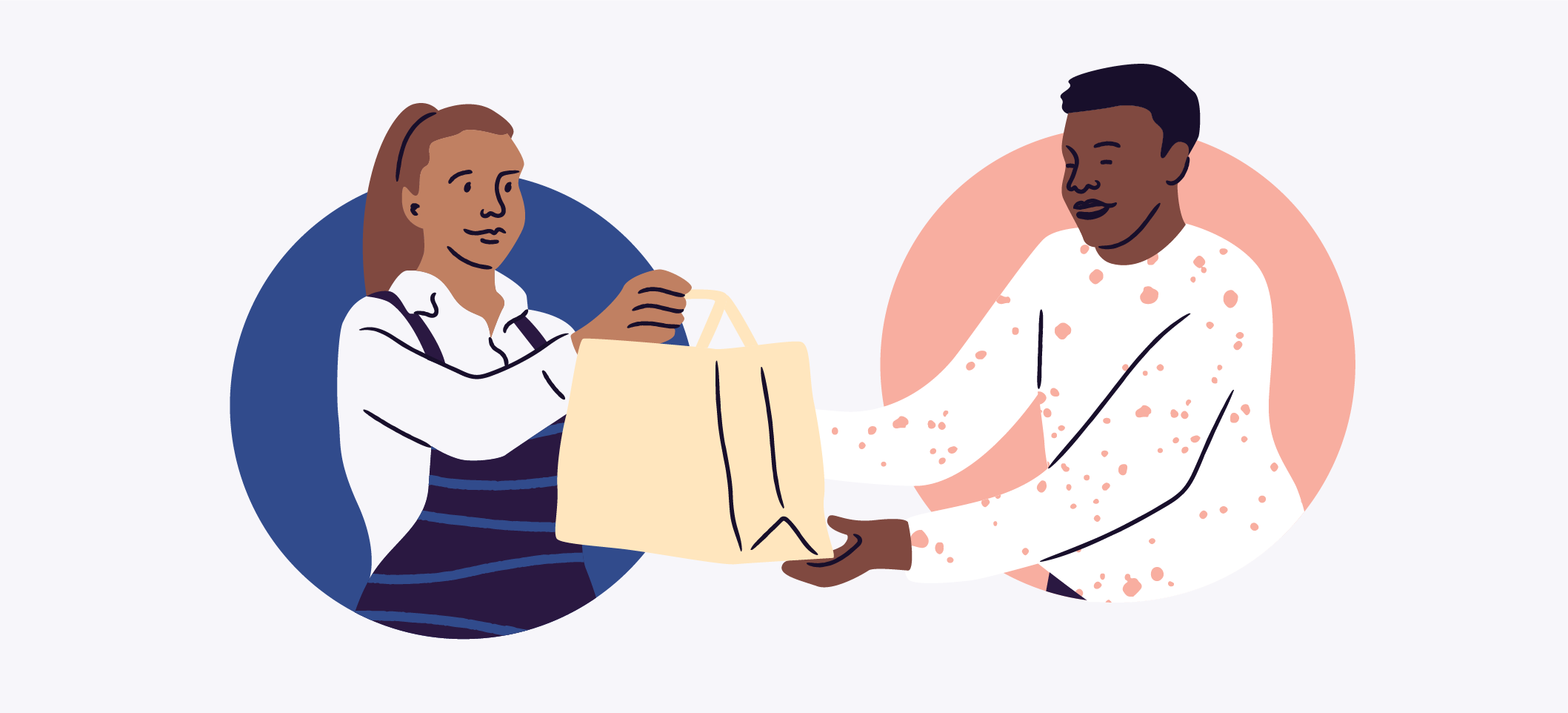 10 Retail Activation Ideas to Get Your Small Business Booming
The retail scene is changing, which means it's up to business owners to adapt in order to attract customers and ultimately drive sales. COVID-19 shifted consumerism out of the favour of small businesses, making online shopping the preferred choice since 2020. With this in mind, let's look at how to create a retail strategy that will set you up for success.
In a landscape where online shopping is the number one way for consumers to buy goods, you'll need to give potential customers an alternative experience so they can look forward to visiting your store. One exciting way to do this is through retail activation.
What is retail activation?
Retail activation is the experience shoppers have in your retail store. For it to be a success, you need to adjust it to better reach and connect with customers. The best retail activations start with asking a few "why" questions, because once you answer the "whys". you can focus on the "hows".
So ask yourself: "Why should shoppers visit your store?" and "Why would they want to make a purchase?"
There are many benefits to retail activation. Aside from having a way to grow your consumer base, it provides the chance to get people involved in your retail store activities. Alongside this, taking advantage of intriguing marketing opportunities may also help customers establish your brand outside the store.
According to a Cigna study in 2018, nearly half of Americans felt alone and separated from others. The most significant factors were lack of human interaction and work-life balance. Shoppers are increasingly yearning for a sense of community, and so there are extra steps to consider, which go beyond simply gathering people inside or outside your store.
Word-of-mouth is still one of the most effective methods for businesses to raise awareness. In fact, customers get most recommendations from friends or family members – the people they trust most. If there aren't crowds of people showing up for your marketing activities on day one, don't worry, as people spreading the word can help grow your store traffic.
Read on to discover top marketing activities for retail stores to consider.
10 ideas to encourage lively retail activation
There are many fun and exciting ways to generate interest both online and offline so that curious shoppers become regular customers. Here are some ideas that we have come up with to create a local buzz.
Add some nature to your store: Sometimes your retail space will need physical changes to bolster some warmth (and maybe even excitement) into your brand. Elements such as natural lighting, plants, wood, and water can create an environment customers will enjoy spending time in. With pleasant and natural aesthetics that stimulate the senses throughout your shopping area, you'll create a relaxing and positive place in which to browse. It can also make your store the preferred place to shop over supermarkets and department stores. You might even think of several areas you could turn into picturesque scenes for customers to gaze at and capture in photos.
Launch a giveaway: Customers love the opportunity to get products for free. Host a giveaway and offer the chance to win a certain item. You'll want to develop clear rules for how to enter the contest, which could include requiring people to visit your store. Alternatively, a competition on social media could drive new customers to your online offering. Using just one in-demand product as a prize can hugely increase traffic and sales for your businesses.
Collaborate with stores for a special event: If you know of other local stores around your area, chances are they may be in the same predicament as you: looking for opportunities to maximise revenue. Consider hosting a retail festival for the community. You can centre this event around a fun day for locals while selling them products and tempting food. It could be a one or two-day event, with the primary aim of getting customers familiar with your store and converting them into return shoppers.
Host classes or seminars: This is becoming one of the most distinctive in-store activities for a retailer. If you sell products that may benefit from in-person instruction, you can conduct classes on using them. For example, you could run a class on how to use the most helpful tech products, from smart speakers to wearables. A clear schedule of classes for consumers to attend will give you a regular flow of people visiting your store for the latest products.
Install a VR selfie booth: You may have heard of photo booths, but virtual reality (VR) selfie booths allow customers to take portraits in front of a green screen background, which is replaced with colourful special effects. These booths can be placed inside your store, appealing to younger audiences in particular. Consider this an interactive side attraction for shoppers who would gladly recommend your store, using a hashtag on social media.
Launch an ambassador program: Another way to raise awareness is with the help of your most loyal customers. With an ambassador program, the customers that love your store can get more involved in marketing it. A mainstream daily newsletter, theSkimm, invited its readers to refer their friends and family and, in turn, receive free merchandise. This program provided a 20% overall growth of theSkimm readership and helped increase brand loyalty among existing customers.
Invite makers or authors: You can invite the writer, maker, crafter, or designer to be an attraction at your store as part of a "meet the author" event. The creator can appear at your store for a day or two to meet customers, sign memorabilia, and even give the audience a demonstration, depending on their line of work. Space store traffic throughout the day by offering the special guest appearance in multiple time slots. Allow Eventbrite to keep track of the details for you when selling tickets online. You can have multiple ticket types – like Early Bird or VIP – to maximise ticket sales, too.
Start some charity events: Whether local disaster strikes or you simply want to raise awareness of a good cause, you can partner with a nonprofit organization and donate a percentage of the proceeds. This way, customers feel even better about where their money is going. A creative idea would be to contact your local animal shelter and have a pet adoption event take place at your store.
Promote another local business at your store: If you're a fan of another business, such as a local brewery or coffee shop, you can offer them a place to sell their products at your store. This gives customers more incentive to pay a visit and get the products they love at a location that may be more convenient to them.
Emphasise free returns and exchanges: Buying clothes, furniture, and similar products online has one major disadvantage – customers can't see, feel, or try the product until it's paid for and delivered to their address. A hassle-free return and exchange policy can help your customers shop and purchase without worry. If they need to return or exchange the item, they can get a refund or replacement quickly.
How to further drive customer engagement activities in retail
No matter what retail activation ideas you're considering, let Eventbrite help you along the way. As you set up events using Eventbrite, you'll get access to free, productive features. These tools include built-in social sharing, email notifications, and targeted event suggestions. Whether you're hosting ticketed events or free social gatherings, Eventbrite does the heavy lifting to help market all your important dates.
With Eventbrite Boost, your big events can be promoted across all social media platforms at once. This allows you to save time on marketing, as well as retrieve stats and analytics of social media engagements to help you market for the future. Take advantage of this opportunity to get a head start on your next campaign.
If you run a small business, allow Eventbrite to assist you with both your long and short-term goals. You can first get started by setting up your very first local event.