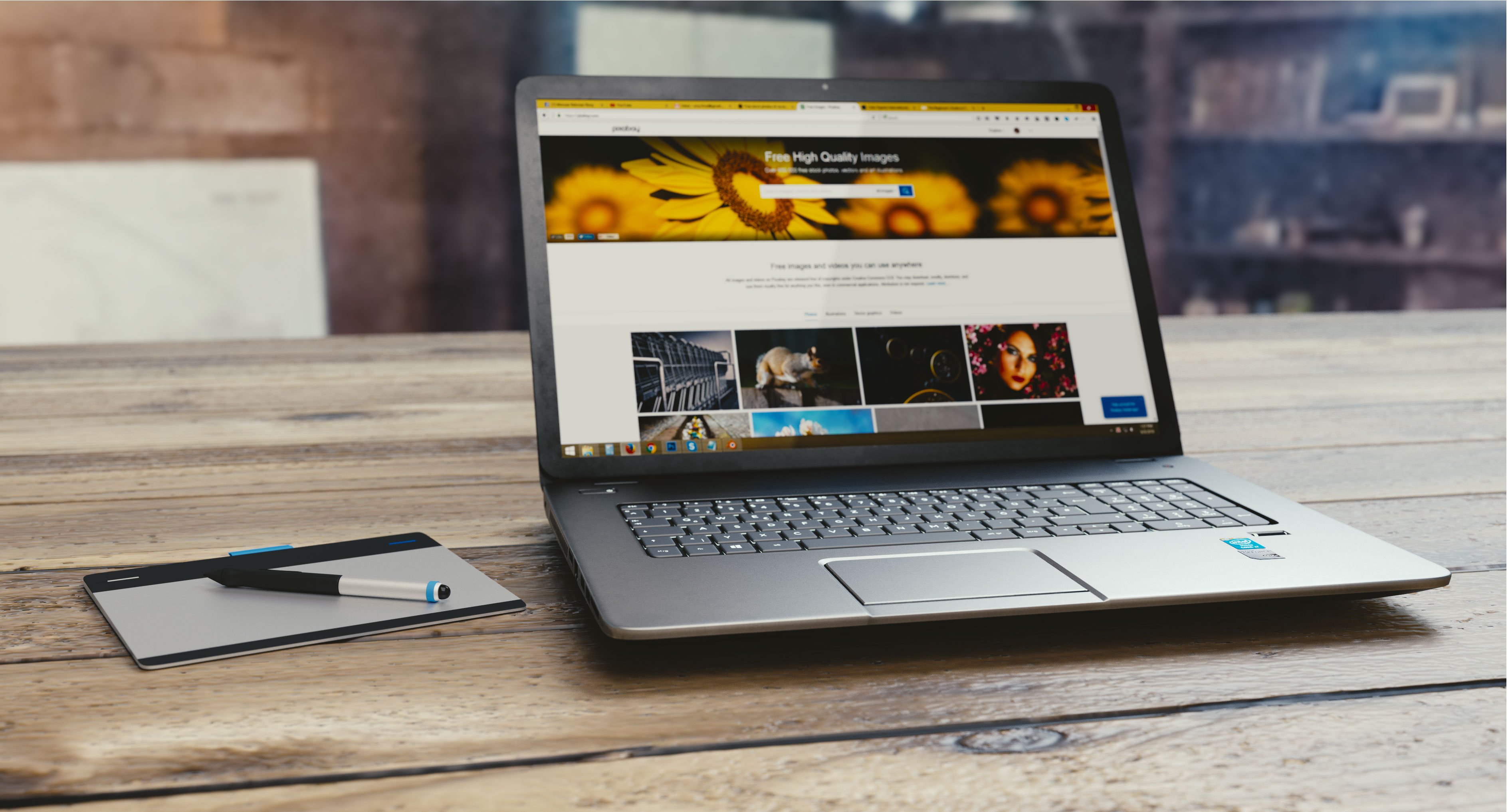 The 7 Latest Social Media & Tech Updates You Might Have Missed
Such is the pace of change when it comes to social media and technology, blink and you'll miss a raft of developments.
But never fear because you can catch up on all the most important news right here on the Eventbrite blog. We've compiled a round up of the top seven techie titbits to help you keep your finger on the pulse…
Instagram Stories
If you use Snapchat then you'll already be familiar with the functionality of Instagram's new 'Stories' feature. Just like Snapchat Stories, it allows you to post a photo and video slideshow that captures your day – and then self-destructs after 24 hours.
So what's the point of it? Well, it gives Instagram users an outlet for 'less perfect' off-the-cuff content and removes the worry that they're spamming their friends' feeds by posting multiple times in a row.
For brands and event owners it also represents a way to post more often without overwhelming people's feeds. What's more, using Stories could help you find new followers.
Instagram is about to roll out algorithmically personalised 'who to follow' suggestions, highlighting those users' Stories in the Explore tab.
The suggestions are based on who you already follow and the topics you care about. Explore is visited by 100 million people every day, so Instagram Stories could offer great exposure for events.
Related: What you need to know about Instagram Stories for events
Facebook's teen-only app
Lifestage, a standalone iOS app designed for people under the age of 21, is the brainchild of Facebook's 19-year-old product prodigy Michael Sayman. Sayman wanted to create an app to help school kids learn more about their classmates as well as pupils at nearby schools and colleges.
Lifestage enables users to create a profile about themselves but every field is a video. For example, it asks you to pull your happy face or demonstrate how you dance and then turns those clips you recorded into a video profile others can watch.
The app has garnered some initial bad press because of safety concerns, however a quick swipe lets you block and report any users that appear suspicious. What's more, while you can set up your profile immediately, Lifestage only shows you other people once 20 people from your school are using it.
The development of this video-only platform is a clear signal of the communicational preferences of the younger generation – brands and events targeting this audience should take note.
TalkShow
Talkshow is an instant messaging app with a difference – although it feels like you're chatting one-on-one with its comfortable and familiar texting interface, you're actually being broadcast to (potentially) thousands of viewers.
The idea is to open out individual or group chats to the blogosphere, allowing users to dip into any conversation and start reading. Hosts can also run Q&A sessions by fielding questions from other users and choosing which ones they want to answer.
There are already Talkshow channels dedicated to various different topics and the app has been embraced by bloggers who are using it to host live interviews and live blog from events (Click here to see Six Colour's reporting of Apple's Worldwide Developer Conference).
The Washington Post has also been an early adopter, using the app to run a 90-minute conversation with Talkshow users about generational identity. The platform is said to attract fewer trolls than Twitter chats and lead to greater engagement thanks to its 'intimate' interface.
Twitter's increased character count
Wrting on Twtr will no lngr b so restricv. The platform is rolling out changes that will give users great flexibility to express themselves within its 140 character limit.
Media attachments (like photos, GIFs, videos, and polls) will no longer use up valuable characters, leaving more room for writing. Meanwhile, you will be able to reply to group tweets without having to worry about @names taking up all the space.
There are a couple of other changes, too. You will be able to retweet and quote yourself – in case anything important went unnoticed. The reply mechanism has also been tweaked. Previously, if you started a tweet with a @username it would only be seen by the person you replied to and people who are following both of you. In order to publically broadcast the reply to all your followers it was necessary to put a full stop before the 'at' sign, but now all new tweets that start with a username will be visible to all followers.
Related: 10 Ideas for organisers to engage attendees with Twitter polls
Google Duo
Duo is Google's standalone video and audio-only calling app that looks set to take on Skype and FaceTime. Unlike its existing communication platform Google Hangouts (which includes instant messaging, video chat, SMS and VOIP features), Duo is not built on a Google account, but uses a phone number instead.
This makes it more relevant for consumer users who spend most of their time on a single smartphone. It boasts a number of cool features too, such as 'Knock Knock,' which shows you a live video of the person video calling you on your lock screen before you even pick up the phone.
Google also claims that Duo will work over poor cellular connections by dynamically adjusting the video and audio quality to suit whatever kind of connection you're on.
Another standalone Google app, Allo, will be released imminently. Designed as a challenger to Messenger, it provides instant messaging functionality with machine learning that helps users to reply quickly but in their own natural tone.
Duo and Allo are likely to replace Hangouts for the consumer market, while Hangouts' desktop clients will remain available for enterprise users.
Related: 12 Internal communication tools to keep your team in sync
Google's new operating system
Google has released the seventh version of its Android mobile operating system, named Nougat.
So what's new? It has a Direct Reply feature enabling users to reply to messages and emails directly from the notification itself (although it won't work for all apps).
And for easier multitasking, Android Nougat introduces a split-screen view that, for example, allows you to watch YouTube in one window and Twitter in another.
Google has also improved its battery-saving feature, Doze by introducing a 'deep doze' mode, which is activated when the phone's screen is turned off, or it is being moved around as if in a pocket or bag. This puts apps into a deeper sleep helping to save more battery life.
Twitter verified accounts
Confused about which of the 547,968 Justin Bieber Twitter accounts to follow? To see who is really who they say they are, just look for the blue badge icon.
Public figures, brands and organisations can receive verified status by completing Twitter's new online application process. An account may be verified if it is determined to be of public interest.
Twitter says: "Our goal with this update is to help more people find great, high-quality accounts to follow, and for creators and influencers – no matter where they are in the world – to easily connect with a broader audience."
Related: Top 71 event-related Twitter accounts to check out
Conclusion
Tech waits for no man. Keep up to date to stay relevant and maximise your online engagement.
What other updates and developments are impacting on the way you communicate with your audience? Have we missed any? Let us know!