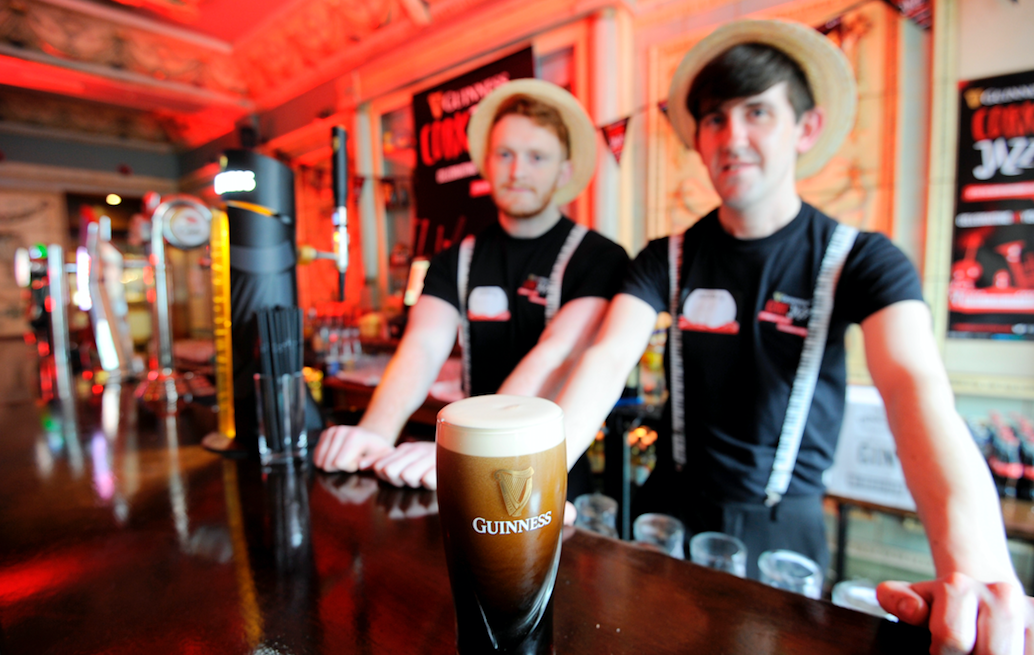 Spotlight: Irish Events Captivating the Tourist Market
Festivals and events can be compelling motivators to attract overseas audiences to visit a foreign country. Tourists want to feel a connection to, and an understanding of, the place they're visiting and events have the power to add that extra dimension to the tourist experience.
They allow people to interact with locals, experience the culture and get a whole new perspective on the country. Events can also shine a light on new surroundings and boost awareness of lesser-known locations.
In Ireland, events have long been part of the social fabric – music and food festivals, dance events and theatre, to name a few. The latest Overseas and Holidaymaker Attitudes Survey from Fáilte Ireland revealed some of the top reasons tourists visit Ireland:
Friendly and hospitable people: 92%

Beautiful scenery: 91%

Plenty of things to see and do: 96%

Interesting history and culture: 85%
We reached out to some of the most successful festival organisers in Ireland, who have capitalised on this trend and continue to find success in the tourist market, to find out how they began and how they continue to innovate in this exciting industry.
The Galway International Oyster & Seafood Festival
The Galway International Oyster & Seafood Festival held in the centre of Galway City is one of the most internationally recognised Irish events. Originating in 1954, it is the world's longest running Oyster Festival.
The festival was founded by Brian Collins, a hotelier at the Great Southern Galway. He wanted to extend the tourist season into September with an Oyster Festival Banquet, which was first attended by just 34 people.
The Galway Oyster Festival is one of Ireland's most celebrated festivals, with a range of events from a World Oyster Opening Championship to an annual beauty contest to select the Festival Pearl!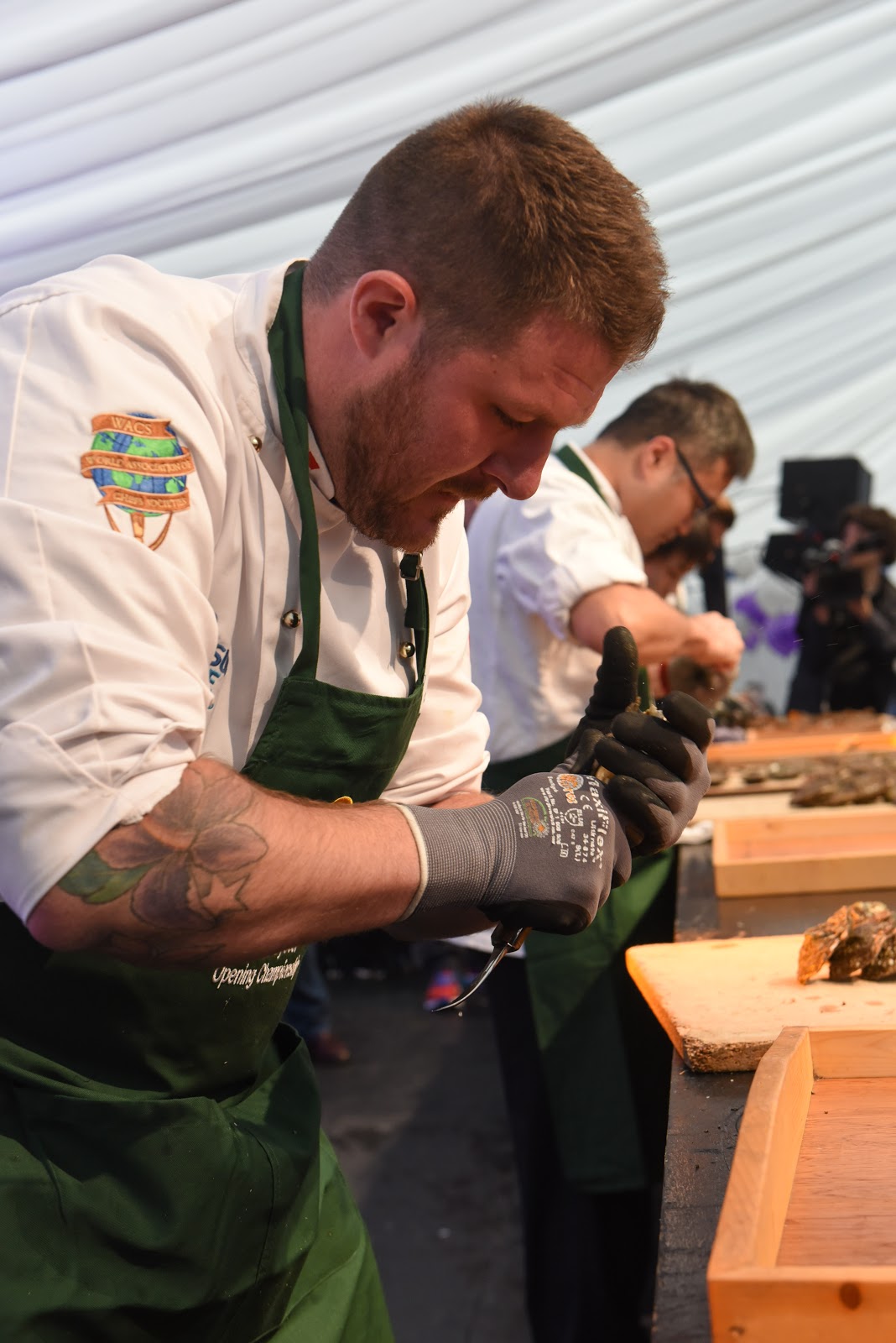 Cathie O'Halloran, Head of Marketing and PR, shares just how much the festival is helping to enhance tourism and boost the local economy:
"The Galway International Oyster and Seafood Festival, which has just been declared one of the world's best food and drink festivals by National Geographic Traveller, contributes an estimated €3.5 million to the local economy.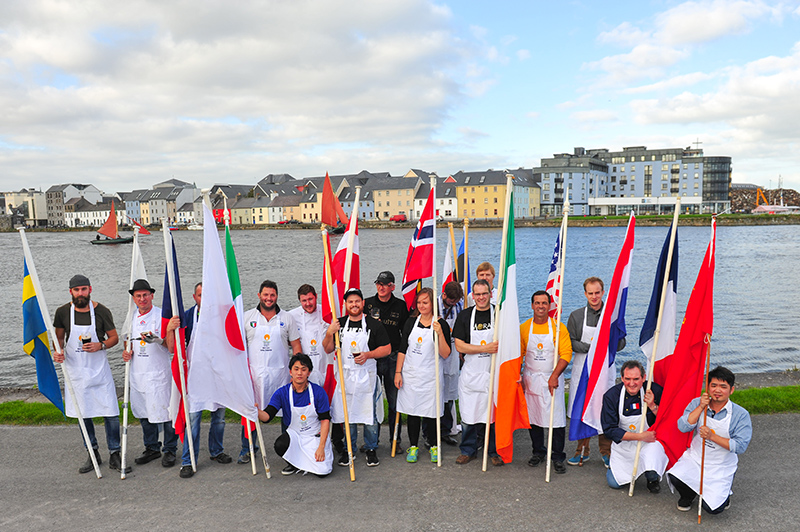 79% of festival goers are non-local, further boosting Galway's tourism sector. Overseas visitors spend an average of 4 nights in Galway; over half of those in hotels. Domestic visitors spend on average 1.8 nights in Galway; with half of those staying in hotels. They each leave an average of €1,172.10 behind in our local economy. That level of spending is double the national festivals' average."
When it comes to attracting tourists to the event, Cathie explains how the notoriety of the event naturally earns them a lot of exposure. They also engage foreign audiences through tour operators.
"We market to overseas audiences primarily through international tour operators. However, because it is such a long-established festival we receive lots of exposure in the international food, travel and tourism media."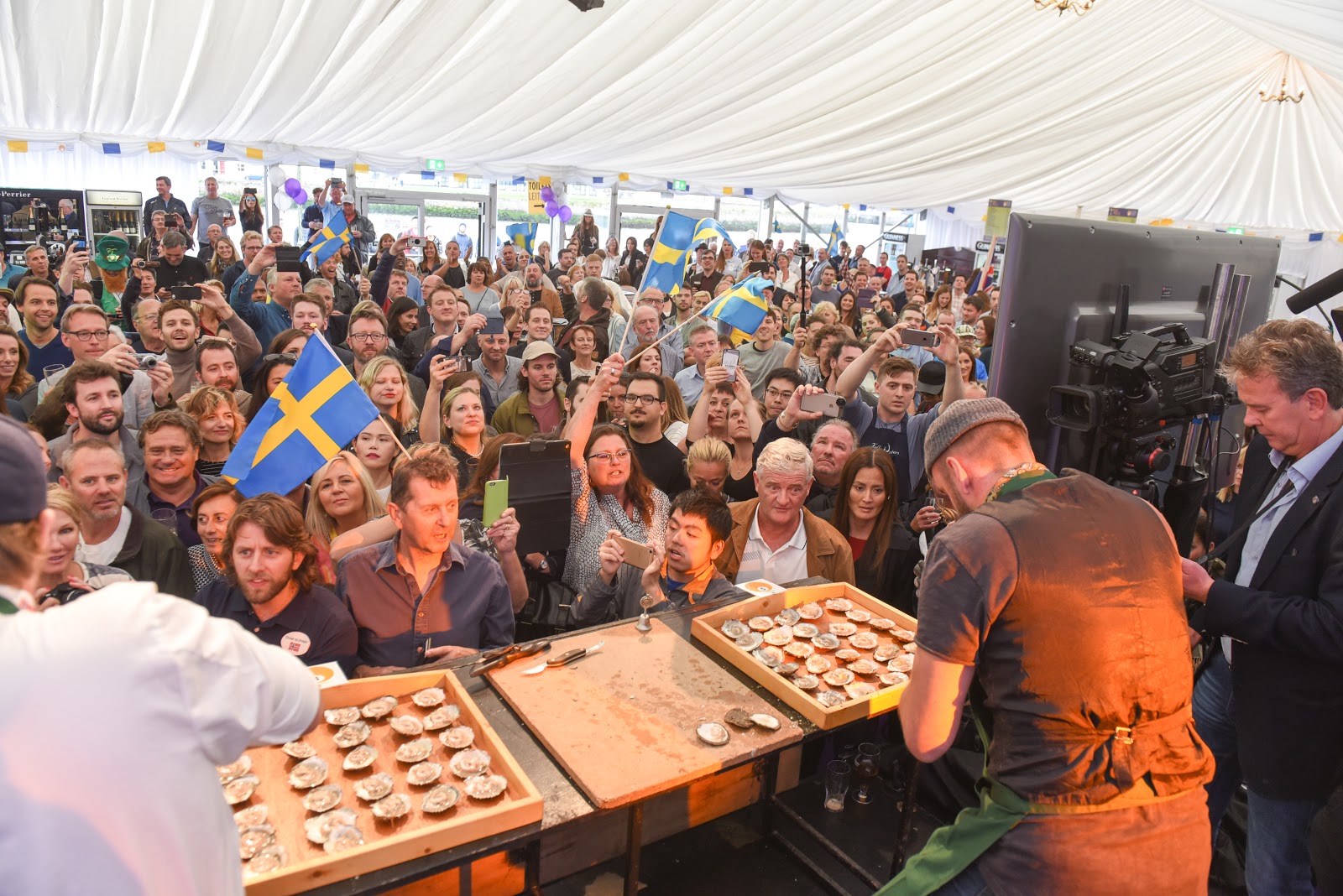 Irish Food Trail
Sticking with the theme of Irish cuisine,  Irish Food Trail, operating in Dublin and Galway, is run by Adventure Trails and centred around the Irish proverb that "laughter is brightest when food is best".
The Irish Food Trail was born out of a tapas tour in Dublin that launched five and a half years ago. I spoke to Paul Kavanagh, Managing Director of Adventure Trails, to find out more about how the tours are attracting tourists:
"We run the Irish Food Trails in both Dublin and Galway. On this tour, not only do you get the chance to taste great local Irish produce, you get to meet local people and discover a city in great company."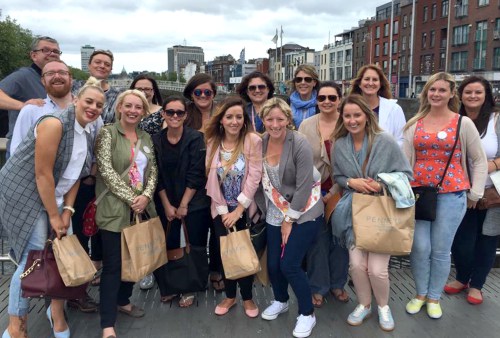 Paul notes that this is an exciting tour for both locals and tourists alike, but it's an especially compelling experience for overseas audiences. They get to really experience how locals socialise and truly revel in the full Irish experience.
"The Irish Food Trail is a unique food tour as you get to sit down in three different venues and share a meal with other people. You get to break bread with strangers and over the next three hours, you become friends. Our tours are a very social experience with food and culture at the heart of them.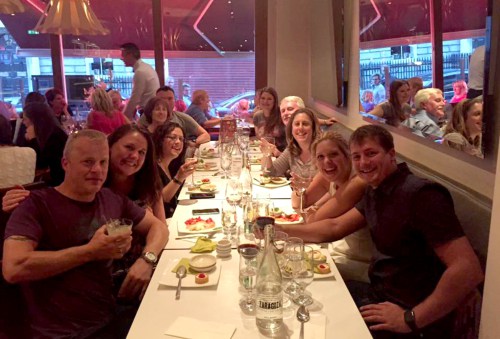 There is no better way to discover a city than through its food. Our guides are local experts, they help visitors and locals alike to taste the flavours of the city."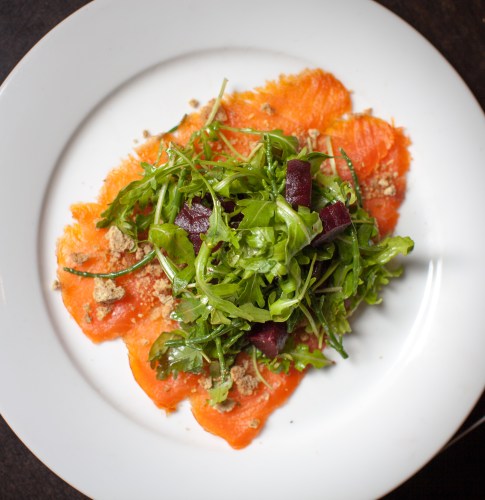 Paul explains that the Irish Food Trail blog is their most effective means to engage tourists:
"We use blogs to create traffic on our website this drives interest and a credibility in what we do."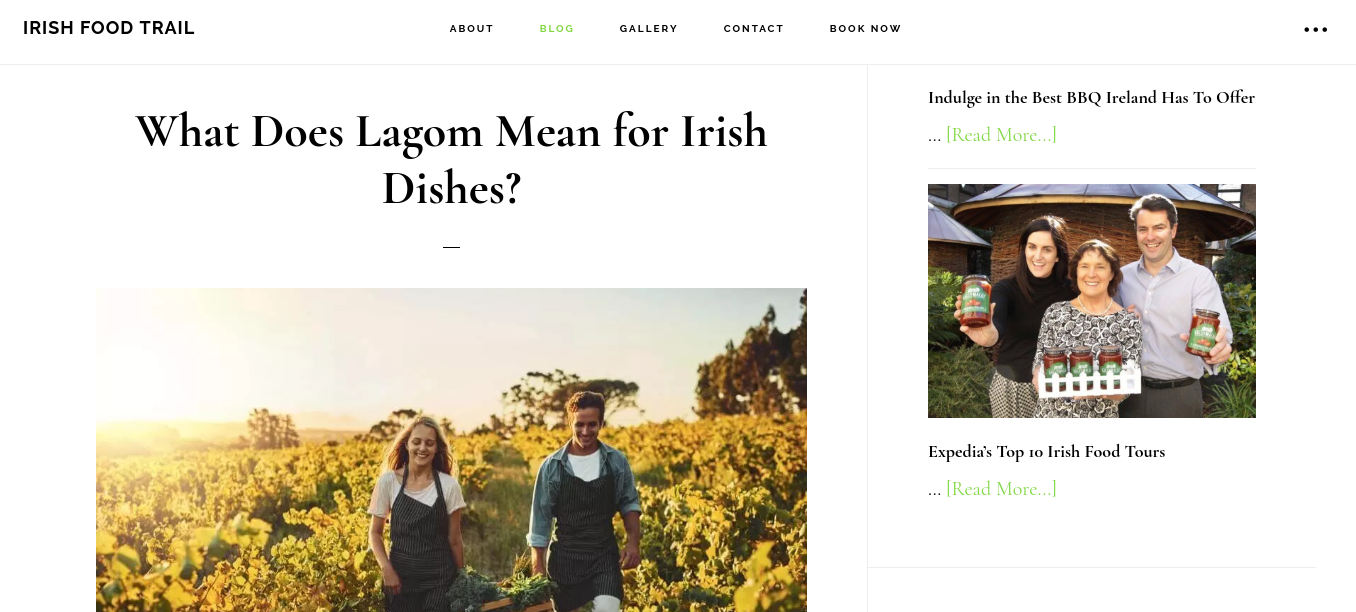 The Cork Jazz Festival
The Guinness Cork Jazz festival is another highlight on Ireland's Festival calendar. Founded in 1978, it's Ireland's biggest and longest established jazz event.
I spoke with Sinéad Dunphy, festival director, to discover how the Jazz Festival has become such a popular event with tourists and continues to drive masses to Cork each year.
"The Guinness Cork Jazz Festival has become a staple in many people's diaries, locally, nationally and internationally. And with the 2018 Festival just around the corner, we're sure we'll have an even busier year with so many incredible artists in the programme line-up."
Sinéad highlights the importance of maintaining quality. The Cork Jazz festival has attracted some of the biggest names in Jazz, from Ella Fitzgerald to Dizzy Gillespie, which has undoubtedly fuelled the international interest. But they also include a lot of local flavour and opportunities for budding musicians.
"Not only have we the most stellar of names programmed in our newly invigorated Festival, we also have a plethora of exciting Fringe events, including a Dia De Los Muertos Parade to kick things off on Thursday, 25th October. We also have multi-disciplinary shows, dance classes, cultural exchanges for our young up-and-coming musicians and lots of free and surprise events lined up!"
For festival owners starting out and aiming to target overseas audiences, it's clear that it requires patience, hard work, and resilience to succeed – as Sinéad tells us, "Be clear on your vision of the event that you wish to devise, and then do research – it's laborious but it's worth it in the long run".
Sinéad highlights some important questions to consider for event organisers who want to start engaging tourists:
Is there an appetite for same in the area?

Are there similar events in your area?

What type of audiences are out there?

Finally, look at the time of year when you wish to do it – are there any other major events clashing in the calendar or is it a shoulder season or peak tourist season? This can often help in gaining other forms of funding.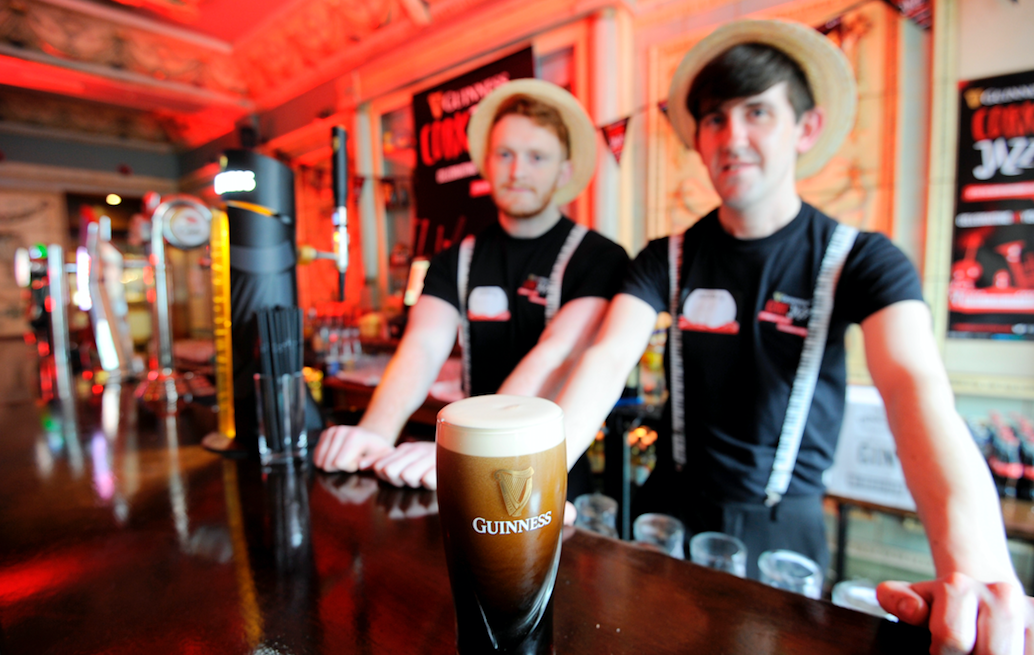 "Most importantly, be true to your vision and stick at it, events take a long time to develop and grow so don't lose the faith! Consider that the Cork Jazz Festival started 40 years ago because a single individual who liked jazz and was working in a hotel saw an opportunity of an open long weekend and thought, let's do something real here! Everything is possible!"
Sinéad also shares some advice on connecting with audiences:
"With tourism, consider geo-targeting on facebook where you identify where you feel your most relevant audiences live. Also, consider reaching out to relevant online groups and clubs. It's always useful if you know some linguists who can put some key messaging together to share through social platforms so your foreign audiences can see the effort you've gone to in order to reach out to them. There are lots of options, but the main thing is to stick with it! Wherever you can, look for local backing and support. We may be a small country, but we were never short of resilience, loyalty, and local pride!'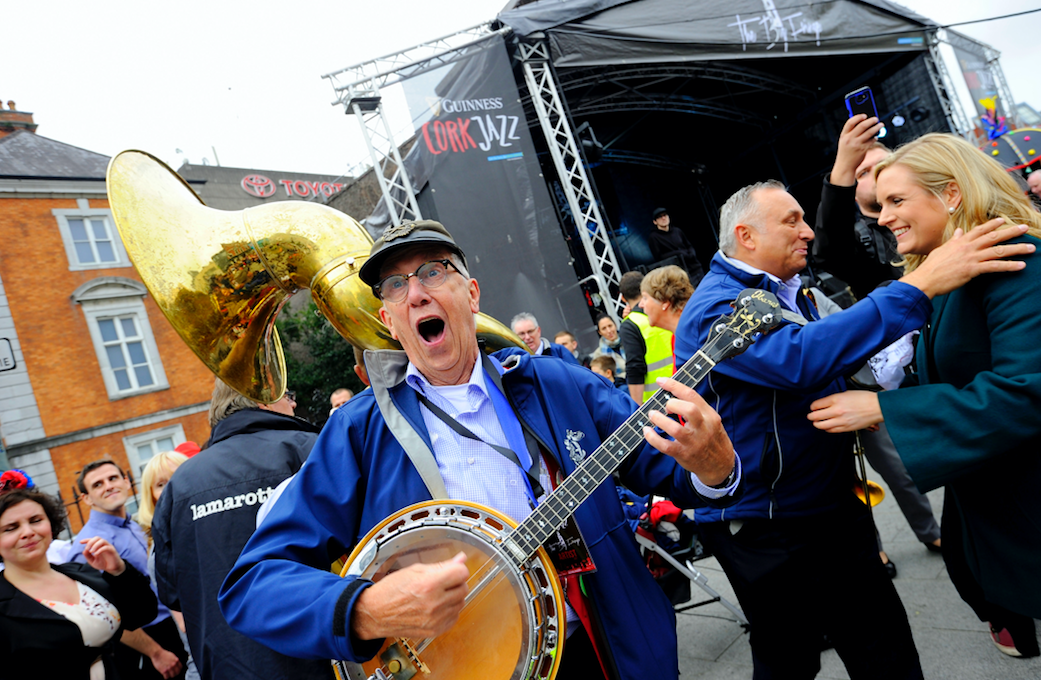 "The people of Cork have always taken the festival as its own, with businesses owners across the sectors rallying behind what has now become one of the top three festivals in the country. The rebel city has every reason to be the proud owners of this incredible cultural event."