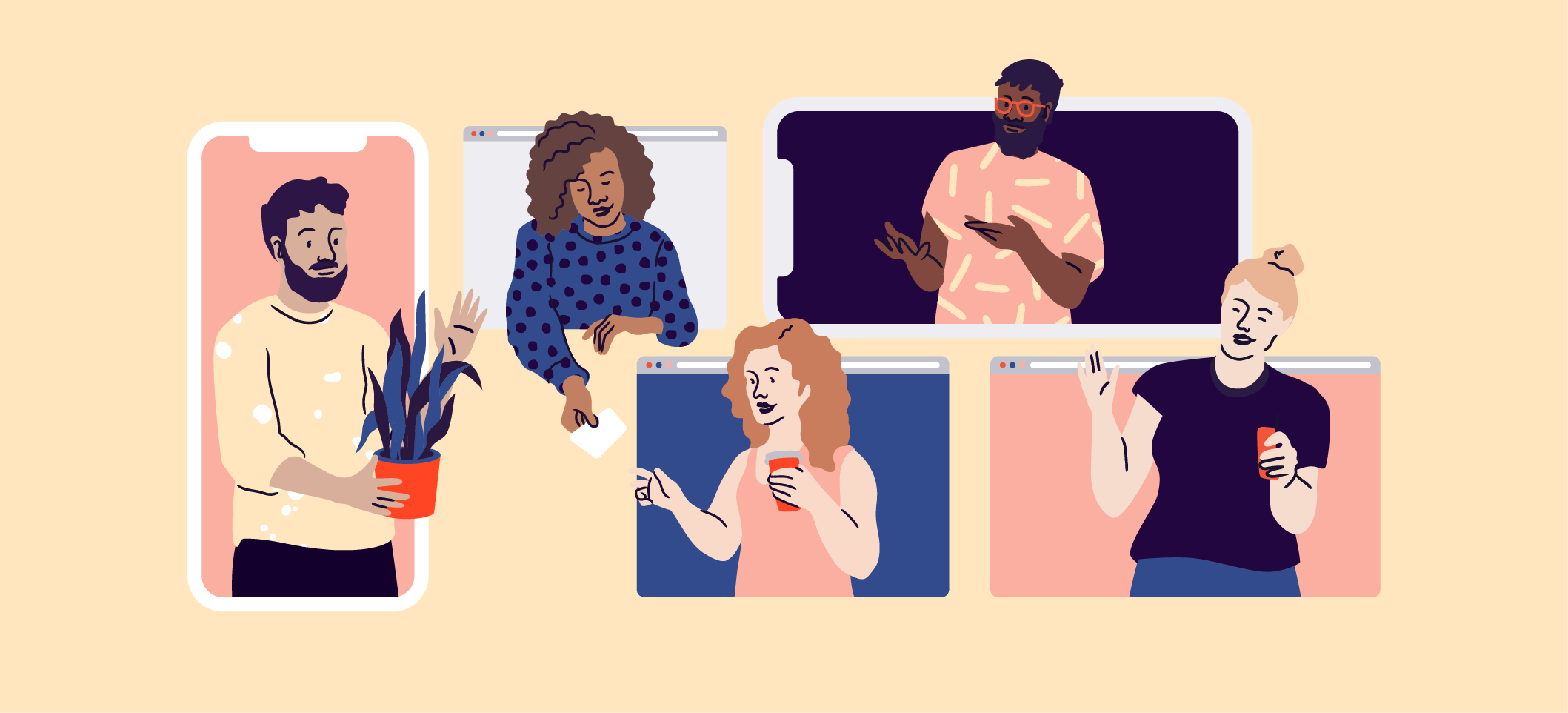 Tips for Hosting a Successful Virtual Fair
For a long time, in-person fairs have brought people together from different companies, locations, and even industries to allow them to network and explore career opportunities. Lately, COVID-19 restrictions on in-person gatherings have required these events to go virtual. Creators learned that shifting to a virtual environment involved many challenges, but fortunately, creating an interactive and successful virtual fair is possible – and even comes with its own perks.
The advantages of going virtual
Even though planning a virtual fair for the first time might seem daunting, in some ways it's easier than putting together an in-person event. For example, an in-person fair requires the time and expense of finding a venue with ample space to accommodate your participants, while a virtual one doesn't require a physical space at all. That opens you up to a larger audience, which can make the likes of an online trade show more appealing to brands.
You're also able to extend the reach of your event in a virtual landscape. Attendees can log in and participate from the convenience of their homes, so they aren't bound by geography, budget, or travel restrictions. And if you're hosting a job fair, the recent shift to teleworking means job opportunities aren't bound by location, either. That means one of the benefits of virtual career fairs is that participants from across the country can look at jobs that might have previously been off-limits.
Planning a successful trade show
A successful virtual trade show requires industry interest and a reliable platform that can bring participants together. Start your planning by focusing on the promotion of your event. Be sure to:
Secure sponsors that can help to build your budget and generate buzz about the trade show.
Promote your event through various mediums, and encourage your sponsors to do the same for additional reach.
Connect directly to your market through advertisements in industry publications and email lists.
Use social media marketing. Promote your event on sites like LinkedIn, create an event hashtag on Twitter, or ask registered users to share details about their participation in your event.
Use the latest technology to your advantage. It can help you to stay organised before the show, streamline the digital registration process, or allow exhibitors to secure attendee information during the event with an event app. Choosing a platform that gives your sponsors opportunities to showcase their brand and connect with participants will help your partners get the most out of the event, encouraging them to come back again next year.
Hosting a job fair that attracts attendees
These virtual career fair tips will help you to host a successful online hiring event.
If you've hosted a similar in-person event in the past, review your data as you dive into virtual event planning. Identify what worked and what didn't, as well as your most effective marketing techniques, to design an event that brings participants back.
Identify the best ways to connect with attendees in this virtual space. Consider sending job search resources by mail or email before the event so that participants can look their best when they're connecting with potential employers. Go a step further by hosting a resume workspace before the job fair to help guests polish their resumes.
Build loyalty. You can thank participants for attending by sending them your typical swag bag in the mail, or create a digital swag bag with discount codes and online resources from sponsors.
Find sponsors and encourage them to promote the event, too. Advertise the top-name companies that will attend your job fair to attract interested jobseekers and boost attendance.
Organising a useful networking event
Designing effective networking events might seem challenging, since the whole purpose of these events is personal interaction. However, you can still plan a successful networking event if you use the right strategies.
Choose the best platform and technology for your event. Many networking apps include features like personal profiles, business card scanning, and one-on-one group chats that allow you to design an immersive experience for your attendees and boost engagement.
Set your attendees up for success at these events. Distribute a contact list of participants before you go live, which allows everyone to get to know their fellow attendees.
Get people talking. Kick off the event with some icebreaker games to loosen everyone up, or consider hosting a virtual happy hour that offers a relaxed networking atmosphere.
Build loyalty by scheduling recurring events that allow attendees to build professional relationships.
Design a virtual fair that delivers
There are many advantages of hosting a virtual trade show, job fair, or networking event, so they can be just as beneficial for your participants as a traditional in-person fair.
Ready to start planning yours? Begin by exploring 20 creative event promotion ideas that'll generate buzz for your next virtual fair.