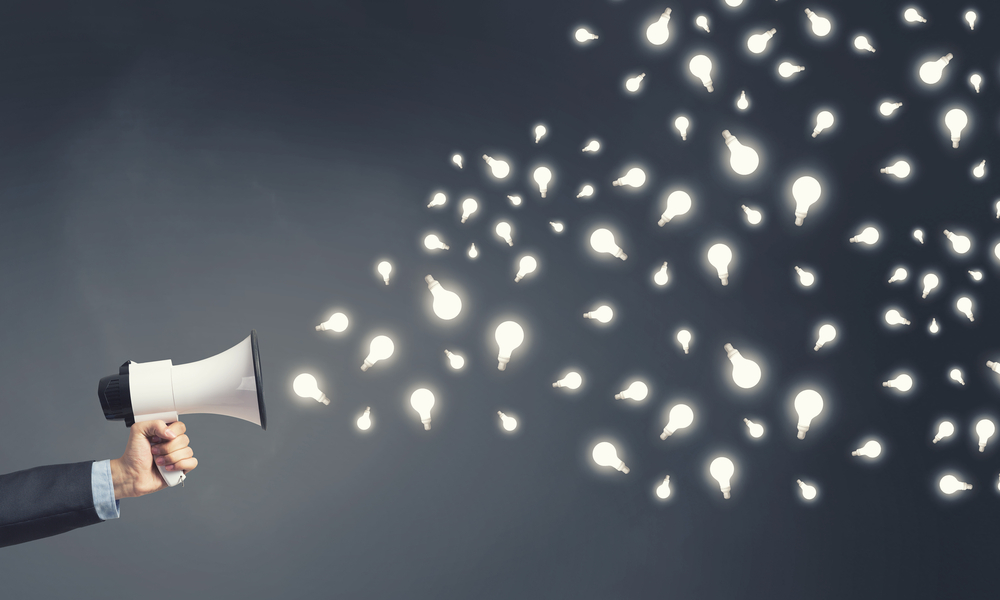 The Ultimate Guide to Free Event Promotion Ideas
We've all been there. You've got a great event idea…the excitement of getting it live…just waiting to see all those registrations roll in…then the sound of crickets.
Where is everyone? As hours and maybe days roll by, and still nobody is signing up for your event, the panic sets in. How will you get the word out?
You don't have a budget, so what are your options?
Don't worry, you're actually spoilt for choice! There are tons of free ways to promote your event, and below we've gathered 58 of them into handy categories.
If we've missed anything, please let us know and we'll add it with a hat tip to yourself (and a link back to your site too).
Ready to start seeing all those ticket sales start to roll in? Here are 58 Free and Effective Event Promotion Ideas for you to try
Twitter 
Twitter has 320 million monthly active users and is still used by a broad spectrum of the population – particularly those of working age – and by many key influencers such as journalists and celebrities. It wouldn't hurt to make sure you're utilising this channel effectively.
Tweet: The humble tweet. 140 characters with the promise that it could be liked and retweeted by cultural or business influencers and go viral, reaching thousands or even millions of people for free. While this is a very rare occurrence indeed, sharing updates about your event (and other things of interest) with your followers is the first and simplest step to getting the word out into the 'Twittervese'.
Retweet with a quote: Nobody likes a self-promotional broadcasters, so sticking only to tweets from your account will only get you so far. Instead, consider how to engage with your audience, potential attendees and influencers by retweeting (and liking) their updates. Twitter now gives you the added option of adding in a quote, which is a handy place to add that little plug about your event if it makes sense to do so.
Twitter polls: As we wrote about in this post, Twitter released a pretty cool new polling feature. From running competitions to better understanding your audience, this is a great way to promote your event in a less direct and more engaging way.
Auto DM: If you get a new followers, why not shoot them a direct message to say thanks, and give them a heads up about what it is you do (in this case, run awesome events). Rather than do this manually (which can get too much to manage), you can use a tool like SocialBro to set up an automated message instead.
Join hashtag conversations: Hashtags are one of the most powerful and well used features on Twitter, and they help to coalesce conversations around particular topics. While we recommend you create a hashtag for your events, it's also good practice to engage with existing hashtags (and therefore existing conversations) too. We've got a handy guide to hashtags for events here.
Run a Twitter chat: An advanced version of adding hashtags to your tweets, you can also host your very own Twitter chat where you host a conversation for potential attendees around a topic of your choice. You can learn more about how they work here.
Add people to lists: Every time you add someone to a list, they're notified by Twitter, so it's a great way of getting your brand (and event) in front of potential attendees and influencers.
@Mention direct invitations: Why be coy? You can use the @mention functionality of Twitter to reach out to absolutely anyone on the platform (whether or not they follow you) and invite them to your event. Be careful of doing this too much (or automating it) as you could be in danger of getting banned from the platform. However used sparingly it could be a very effective way to reach the right people.
Facebook 
Facebook still dominates the world of social networks, with a staggering 1.59 billion monthly active users across just about every demographic. So although organic reach has declined as it aims to monetise its massive user base, you'd be a brave organiser to ignore it completely! It's also worth noting Facebook users can easily register for your event on Eventbrite with this handy integration too.
Facebook posts: Much like with tweets, Facebook posts are the bread-and-butter of the world's largest social network. It's best practice these days to add a nice visual, and keep the text short and to the point. If you can mention specific pages in your update, then your post will appear in their feed too, helping with the organic promotion without you having to pay. You might also want to check out these 5 Best Practice Examples of Facebook Event Pages
Comment on other's Facebook posts: This would be the equivalent of retweeting with a quote. It helps you get on someone's radar when you comment on their post or page, so if you have target influencers it's a great way to get noticed by them and their audience. You might want to avoid overt promotion of your event as they can hide or delete comments, so better to add value instead. If you post an interesting or useful comment, people can learn more about you and your events of their own accord.
Create or join a Facebook group: Groups are a great Facebook feature (some are public and some private), where you can interact with like-minded people on specific topics. Similar to the above point, it's generally frowned upon to be overly self-promotional, so tread lightly, but once you've built up a rapport and some trust with the particular group, there's every chance they'll allow a little event promotion from time to time.
LinkedIn
The giant of business social networking, LinkedIn boasts over 400 million members and number of ways to get in front of them once you know what you're doing. Here are some ideas to get you started.
LinkedIn updates : Updates are the staple of LinkedIn like posts and tweets are to Facebook and Twitter. Take a similar approach to Facebook by adding in great visuals, keep text to the point and not always promoting your event – but of course you can from time to time, and when you do, it will appear in your networks timelines.
Your profile page: Crafting a well written, high performing profile page could be one of the best things you do. We've got advice on what that looks like here. Now you just need to add in a link to your event and a compelling call to action so everyone who visits your profile will be keen to learn more about your event as their next step.
LinkedIn publisher: Once the preserve of only the top 1% of influencers, LinkedIn opened up their publishing platform to everyone, and if your event has a professional / B2B slant, this is a fantastic opportunity to build your credibility and thought leadership to drive ticket sales. Here's more on how to use it to promote your event.
LinkedIn groups: Similar to Facebook, there's a few different ways you can utilise them to help promote your event. However subtly and balance are key – don't get banned from them by being overly promotional – so use with discretion.
DuxSoup: The same goes for this tool, which will automatically visit LinkedIn profiles for you based on the targeting you set (we wrote more about it here). This helps prompt people to visit your profile (where they'll see more about your event), but don't overuse the tool or LinkedIn may well suspend your account. We've got more on this and how to use LinkedIn to grow your event database and generate sales in this post.
LinkedIn messaging: Once you're connected with someone on LinkedIn, you can send them a direct message. It's very similar to an email, so it's a super effective way to inviting specific people to your event if you feel that they may be interested in it 
More social promotion
The social networks listed below are by no means insignificant, and depending on your audience, may be the most important place for you to promote your event (find out which one you should be targeting with this quiz we created).
Content marketing
To do content marketing well can take some time, and results are often not instantaneous (unless you somehow create a viral hit), so overworked and under-resourced event organisers frequently overlook it. Try not to make that mistake as it could be the most powerful free promotional strategy you have in your toolbox, and pay off big time in the long run.
Blogging: The most fundamental element to content marketing is the blog post. Whether it's a quick 250 word update or a more significant 2500 (and more) report for your audience, the power of the written word to engage your audience and drive ticket sales can't be underestimated. Blogging helps potential ticket buyers find you through both Google and social networks, which covers of about a third of the planet and the 2 largest sources of free promotional traffic that exist! We've got some tips on effective event blogging here. Where relevant, you can then add Calls To Action (CTA) to check out your event within (or at the end of) your blog posts, to help with direct promotion too.
Newsletters: Once you've started blogging, it's a good idea to encourage people to share their details with you so that you can continue to share fresh content with them and keep them engaged down the line. One of the most effective (and simple) ways to do this is create a weekly or monthly newsletter, and invite your visitors to join it. You can then add relevant promotional details about your event into the newsletter (such as in the PS).
Guest posting: This is where you write blog posts and publish them on other peoples sites. They could be mass audience sites like Huffington Post, or small niche sites and independent bloggers. The main thing is that your potential ticket buyers read the site. It's best practice to write fresh, original content (rather than reposting something from your own site); and generally you'd include promotional info and a call-to-action for your event in your author by-line, rather than in the main body of the text. Getting a link back from a high authority website will also help raise your visibility with Google to improve search results. Check out this great guide for more info on guest blogging.
The web just goes ga-ga for infographics, and now with free design tools like Canva, Piktochart & Venngage it's free and relatively easy to produce them without paying for an expensive designer. Infographics are great to building backlinks to help with your SEO and for social sharing, so they're a powerful tactic to generate free promotion for your event.
Publish a free eBook to Amazon. Taking a step up from the humble blog post, if you really want to make an impression, why not collate all of your knowledge and publish a free (or even a paid) eBook on Amazon? Millions of people own kindles, and if you can generate some good reviews early-on, this could be an impressive and stand-out way to earn yourself lots of credibility and awareness amongst your target audience…which in turn will help generate ticket sales for your event! Learn more about successfully publishing eBooks here.
Podcasting: Podcasting is becoming huge – with the explosive popularity of programmes like Serial opening up the medium to a wider audience – and it's a channel used by both consumers and professionals. If you want to build up a regular audience all year round for your event (hint, if you can, you should!) then this is a powerful way to do it. We've got a great guide to podcasting right here on the blog.
Webinars / Blab: Sometimes hosting a free, online digital event before your real event is the best way to drum up an audience and show them what will be in store for them on the day. I host a weekly #EventsChat on Blab (a new free platform for hosting interactive video chats) as a way to engage our audience, and there's no reason you can't do the same. We even wrote about these 5 Reasons Why You Should Start 'Blabbing' About Your Events.
Forums: The web 1.0 was pretty much built on forums, and they're actually still going strong! Some will accommodate multiple topics and threads like Reddit and Quora, while others will focus on a specific community like Mumsnet or Pistonheads. The communities on forums can be pretty testy if they feel they're being sold to though, so a word of warning to only use these as a free promotional tool if you're willing to put in the time to become a proactive and trusted member first. If you contribute to conversations, answer questions and be helpful first and foremost, they could in time become a gold mine of support and attendees in the future.
Comment on blogs: A quick and often overlooked way to build your authority, generate backlinks and help promote your event all at the same time is by commenting on other people's blog posts. As an author, when you put the time into creating a great post, it's often really appreciated to hear from readers (hint hint – you can comment on this post below!) and so it's likely to be read by the author and their future readers. As always, don't be overtly sales-y in what you write, but feel free to add a mini by-line at the end to include a call to action. You can learn more about commenting for promotion here. 
Listings
Listings are great way to build awareness of your event by tapping into existing audiences, and they're often free!
Listing pages: There are so many listing sites and pages for events on the web that are open and free for you to post your event, they're a perfect opportunity to gain a bit of free promotion. The only problem is because there are so many, it can be time consuming and repetitive to update them all. However tools like Evvnt have you covered as they help with bulk listing submissions, and it's integrated with Eventbrite, so it's fast still!
Eventbrite: Talking of Eventbrite we see a huge amount of traffic on a daily basis, so any events listed on our site will enjoy a ton of free promotion (not to mention additional SEO and social benefits thanks to our domain authority and built-in social promotion tools). If you need a partner to help get you free eyeballs from potential attendees, we've got to be one of the simplest choices you can make! If you've not used us before, you can check out how it works here, and what it costs here.
Whats on newsletters: The newsletter version of listing pages, there are hundreds of niche newsletter that send out a roundup of the best events in a particular location or topic. Do a bit of Google research to find any relevant ones for your event and email the curator or, if they have an online submission process, just follow their guidelines.
Free listings in local press: If your event is a local one, then your local press is a must for helping generate some targeted interest. Many niche publications will still carry free listings of cultural events and things going on, so pick up a copy and see how you can get your event listed too.
Flyers & business cards (on free trial / sample): Many printing companies will offer introductory promotions of free business cards or flyers. While the quantities may be limited, they're still free! Google to see what offers are on when you need them and then drop off your flyers or business cards in public meeting points near where your event will be held (e.g. bars, hairdressers, cafes etc.)
Direct
Sometimes it's just best to be direct in your approach, and if you're targeted in who you reach out to, it can be the most effective of all the ideas in this list.
Email: This is huge! Email is the single most effective free marketing tool you can use for your event (as revealed by organisers themselves in our Pulse Report). Tools like SurveyMonkey (or our own native email tool) will let you send emails for free (up to a certain threshold), so you should put email front-and-centre of your free event promotional strategy. And if you're unsure how to build your email list first, we've got you covered.
Phone calls: It seems almost antiquated to try and get in touch with a person via phone, but for high-value tickets, it could be the only way to provide the level of information needed to make a sale. While employing salespeople is the only way to scale this channel (which can become costly), there's nothing stopping you from picking up the phone today and seeing if it helps you shift those tickets.
SMS: For younger millennials, and certainly teens, their mobile is the only sure-fire way to engage them. This means collecting their mobile number is more valuable than their email. And once they've given you permission to contact them via SMS, this could become an amazingly effective way to sell tickets to your event. As with many of these tactics, just don't overuse it or be too promotional all of the time, or you'll very quickly get more opt-outs than sales, and you'll end up back at square one.
Partners & outreach
One of the most impactful ways for you to market your event for free is by utilising other people's audiences and networks. Not only do you expand your reach, but if the message comes from them (a trusted source), you will see better conversion that if you reached out directly. To help you get some of these valuable partnerships for your event, we've got a bunch of handy outreach templates here.
PR: Getting press for your event can be tough, but it's not impossible and it can be a really high impact way of generating registrations if you do manage to land a mention in national or even local and trade press. As we covered off in previous posts, just be clear what makes your event story interesting to their readership.
Contra / Media partnerships: These are partnerships with a media organisation who will promote your event in return for you promoting their publication to your audience. They're harder to get the smaller your audience, but if it's valuable and targeted, nothing's impossible!
Team members: This one's tough if you're working alone (in which case, skip to the next idea), but you have a partner or any other form of team, make sure they're helping spread the word about your event too. They don't have to be in the sales department to tell their friends and family, or send out a quick Tweet, Facebook post or LinkedIn update to their network.,
Friends and family: As we covered in this popular post, we bet you're looking past one of your most valuable free promotion resources right now – your friends and family! We British don't like to sell to people we know for some reason…but why ever not?! Take a read to learn more about how to do it properly.
Suppliers: Most events will include several supplier relationships including venues, food and drink, AV and any number of other services. It's usually in their interest for your event to be a success, so why not ask them to help promote it too? Whether it's a link on their site (to help boost your search rankings) or a supportive tweet, every little helps and boosts the awareness of your event to their audience.
Influencers: Ah, the elusive 'influencer;' that rare beast that could solve all of your problems with a single 140 character tweet to their million+ dedicated followers. While this situation is almost never the case, reaching out to people in your audience that others trust, follow and respect is a genuinely effective way to help boost sales. However you have to approach them with some caution, and ideally build a genuine relationship first before you ask them to do anything for you. And always think first: what's in it for them? There's a video from Hootsuite here that does a good job of giving you the basics on influencer marketing, from finding them to approaching them. 
Offline
Time to give your digits a rest as we take a break from digital approached to free event promotion and look at some of the ways you can hustle out in the real world.
Attend free, related events: Check out Eventbrite, Meetup or other local listing pages to find free events you can attend that your target audience is also likely to be at. If you can, reach out to the organiser first and see if they'd be ok with you plugging your event a little and maybe bringing along your free flyers and business cards. If not, just attend like everyone else and causally drop into the conversation about your event, exchange contact details and then follow-up after the event.
Speaking: If you can speak (or perform) at another related event, this is a brilliant opportunity to establish your credentials and win over a crowd who should be interested in your event too. Whether you add a link to the end of your presentation or throw our a verbal plug, it's a brilliant opportunity to get some free marketing.
Posters at local meeting points: Another angle to the flyers and business cards idea; why not chat to your local business owners and see if they would allow you to stick up a poster in their shop? Maybe you could do so in exchange for a free ticket for them. Assuming you have a printer, you can design your poster online (again using a tool like Canva) and then print it out at home for free, getting your event in front of all the customers using your local businesses.
Guerrilla marketing: I love the inventiveness and innovation in guerrilla marketing, which is defined as "an advertisement strategy concept designed for businesses to promote their products or services in an unconventional way with little budget to spend. This involves high energy and imagination focusing on grasping the attention of the public in more personal and memorable level." Whether you unicycle down Oxford street in a crazy outfit or enlist a bunch of friends to perform a choreographed routine in Birmingham city centre…try to think of a relevant stunt that a) costs nothing, b) relates to your event in some way, and c) will capture the public's imagination. Here's 122 examples to spark your creative juices now.
Use your assets
No, we're not proposing you need to shake your moneymaker in order to get free promotion. Instead you need to think cleverly about what assets you currently own, that already reach potential attendees, in order to leverage them to drive even more free marketing for your event.
Add to your email signature: Use something like Wisestamp to add a nicely designed email signature to all of your emails…with a nice, visible plug for your event so that everyone you exchange emails with will know about your event.
Update your voicemail: Why not update your office voicemail – or even your mobile – so every time someone can't get hold of you, they do get told about your upcoming event. Free event promotion when you're unavailable…surely that's a winning idea?!
Put a banner on your site: Do you have a website? If so, add a banner onto the homepage (and everywhere for that matter) so that visitors know about your event. You can create free banners on Canva, and this posts shows you how.
Add a pop-up on your site: If you use WordPress (or just about any website for that matter), you should check out SumoMe, a really fantastic free tool for help to capture leads from traffic visiting your site. It also lets you create pop-ups, slide-ins and other hard to miss promotional assets for your site.
Competitions (free prize): Everyone loves a competition and the chance to win something for free. As this list is about free promotional ideas, you can't offer an iPad as a prize…so offer something else instead. Free consultations, VIP pass upgrades (or just free tickets), gifts donated by your vendors or suppliers…just be creative and you'll find a ton of free give-aways to help fuel your competitions…and drive even more ticket sales.
Optimise for SEO: Last but certainly not least, Search Engine Optimisation (SEO) is a hugely important tool in your free marketing arsenal. It's been mentioned several times throughout this list, and we've got an in-depth beginners guide to event SEO here. The objective? Be near the top of Google's results when potential attendees are searching for terms related to your event. When that happens, they're step closer to learning about your event (for free) and you'll start to enjoy a constant flow of free traffic that can then be turned into leads or registrations.
Summary  
If you got to the end of this – good work! – you should now be brimming with ideas for how to promote your event, entirely for free.
Some of these ideas take more time than others, and many have to be used with caution in order not to annoy your potential attendees.
But with the right mix of creative thinking, tenacity and patience, you've got everything you need to promote your event and enjoy a sell-out success.