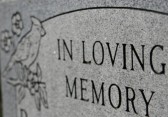 When Should You Cancel or Postpone Your Event?
Several years ago, I helped plan an event for singles. We had awesome media partners, a killer venue, great vendors, and a really fun theme.
From the beginning, we set a goal of 50 male attendees and 50 female attendees. Three weeks out, we started to worry that not enough men had signed up. Not wanting to cancel, we went into attack mode. We offered comped tickets to single males who were really active on social media, we offered a 2-for-1 special for any guys buying tickets. Finally, in a fit of desperation, I even added the event URL and a discount code to my online dating profile.
We saw a small increase in signups, but one week before the event, still had nowhere near the amount of males we had hoped for. With over 50 female attendees signed up, and barely 10 male attendees, we made the difficult decision to cancel the event and refund all attendees. The 50+ women who registered would surely be disappointed when the breakdown of the event was not in their favour.
Organising events is truly a labour of love. Months of planning, sweat, and sometimes tears go into your event. At Eventbrite, we always want your event to be a huge success, but sometimes due to circumstances we can't completely control, it's necessary to cancel or postpone an event. Nobody likes to do it, and unfortunately there isn't one piece of prescriptive advice that applies to every situation, but here are some things that you might want to consider if canceling has crossed your mind.
1. Safety.
It probably goes without saying, but if the safety of your attendees could be compromised, it is in your best interest to cancel and/or reschedule. Potential tornado? Excessive heat warning? Trust us, you'd rather deal with some disappointed attendees than dealing with insurance agencies.
2. Under-delivering.
I knew it was time to cancel our singles event when one week out we had 50+ single women sign up and less than 10 single men.  We estimated that over half of the women who had bought tickets were bound to be upset, so we decided to cut our losses on week out rather than risk disappointing a large majority of our attendees. If you think you won't be able to deliver on the 'promises' made in the event description, it might be a good idea to cancel or reschedule to a time when you can deliver.
3. Social Cues.
Again, no one ever wishes for a national tragedy or a natural disaster to occur, but they're clearly outside of our control. Last April after the Boston Marathon bombing occurred, we noticed a big spike in canceled events. Many organisers wanted to give people time to mourn the tragedy and spend time with their families rather than attend whatever event they had registered for. As a general rule of thumb, if it would be considered in poor taste to move forward with your event, consider rescheduling.
If you end up having to cancel or reschedule your event, it's important to stay in communication with your guests. This post from our Trust & Safety team explains best practices for emailing attendees and making refunds, or if you'd prefer to speak with a member of our Support team, you can reach them 24/7: Eventbrite.co.uk/contact-us.